The Church of the Unity in Springfield, sometime in the 1870's or 1880's. Photo courtesy of New York Public Library.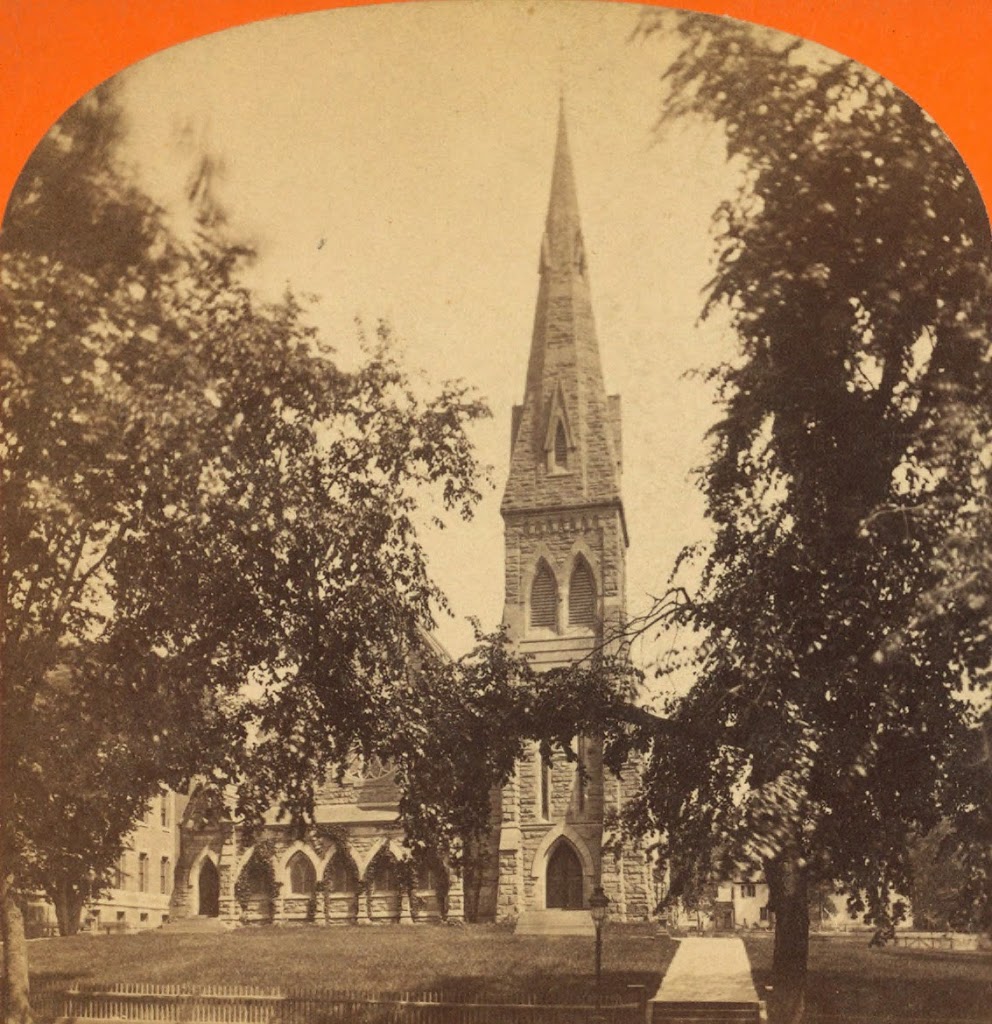 The location of the church in 2012: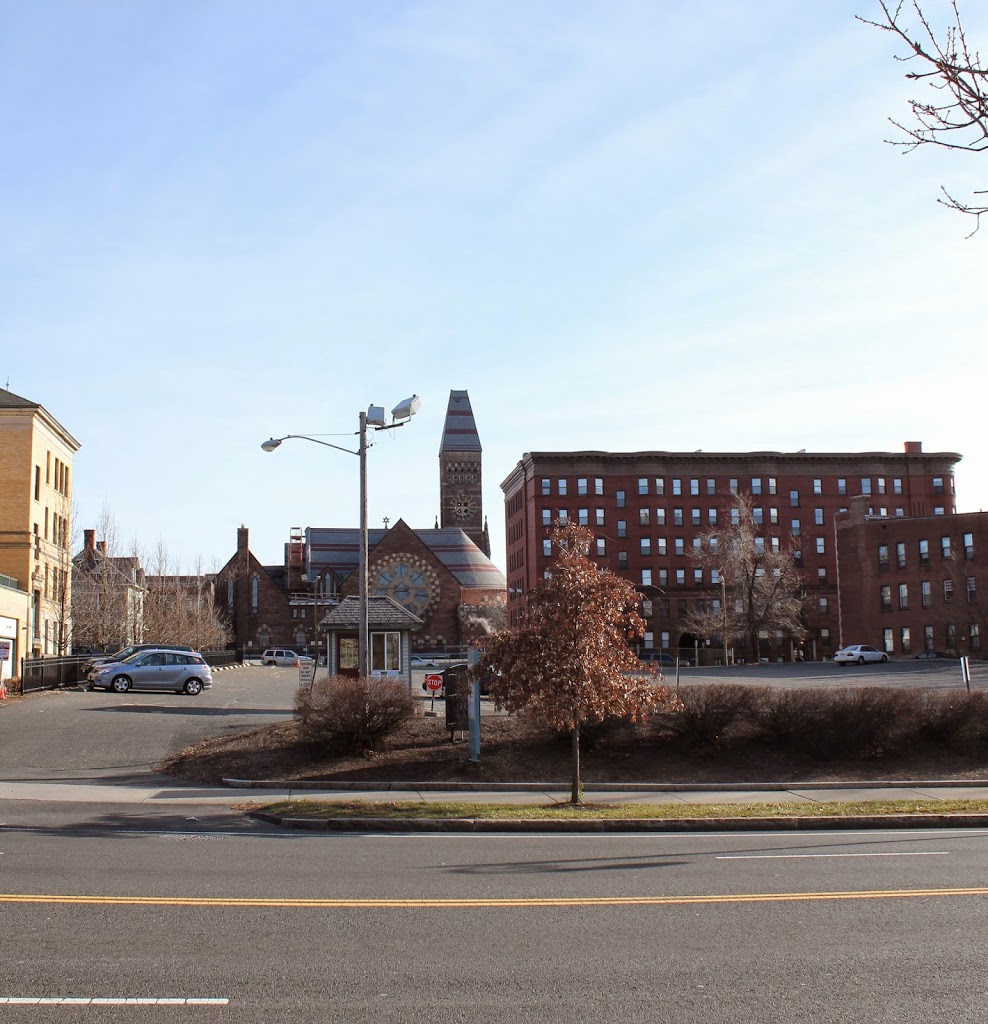 The Church of the Unity was a building of architectural significance – it was the first commission of noted American architect Henry Hobson Richardson, and was built between 1866 and 1869.  However, it was demoished in 1961 and replaced with a parking lot for the main branch of the Springfield Public Library.