A worker atop the Empire State Building in 1931. Photo courtesy of New York Public Library.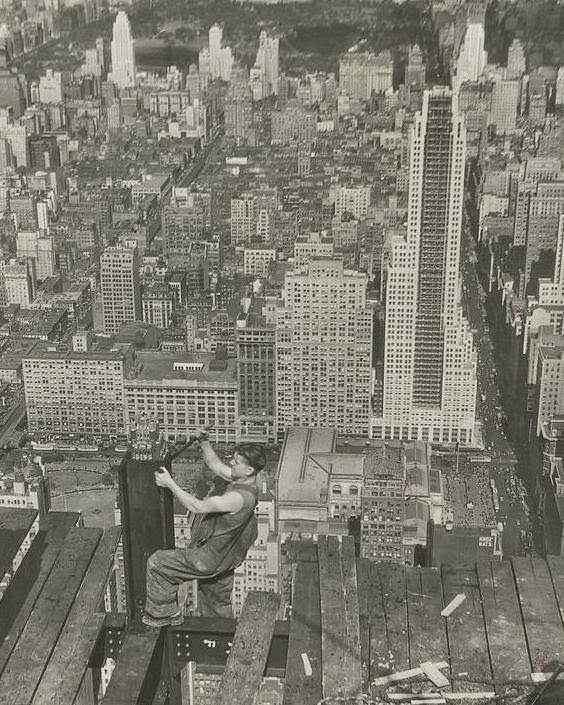 The same view in 2011: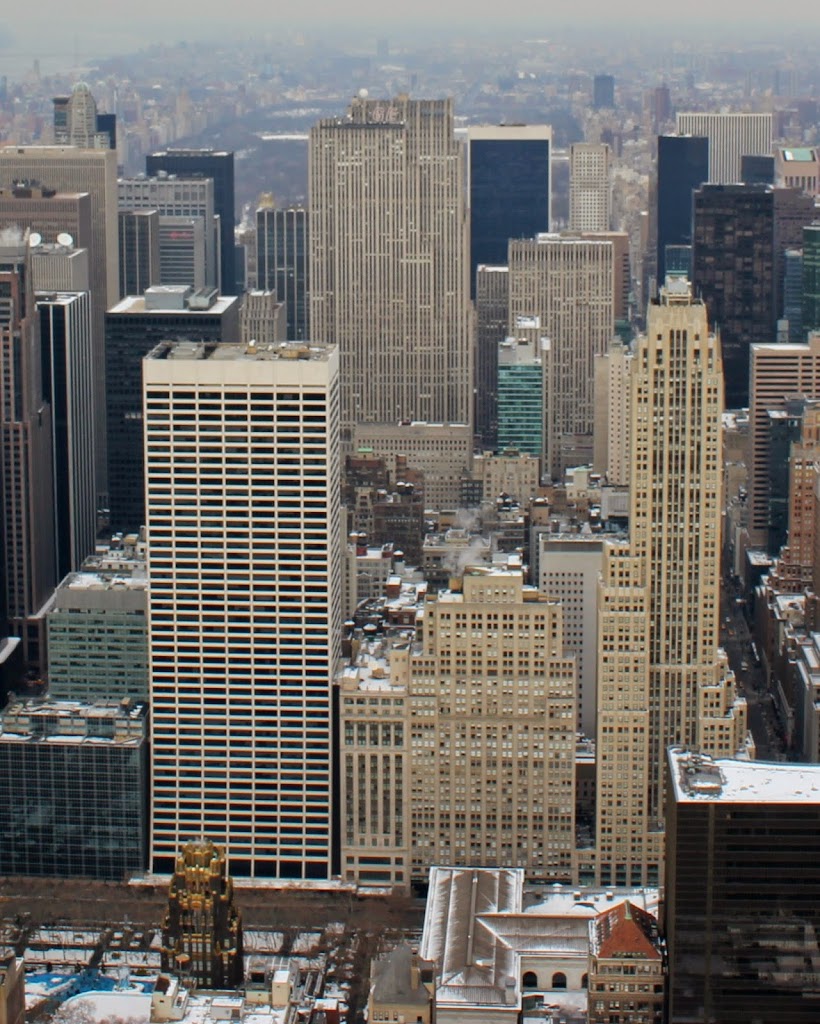 These historic photos, which capture the human element of the construction of the Empire State Building, also show how much midtown New York has changed in the past 80 years.  One prominent landmark that didn't even exist in 1931 was the Rockefeller Center, whose construction was just beginning when the first photo was taken.  It is now easily visible in the upper center of the 2011 photo.