The house at 283 Longhill Street in Springfield, around 1938-1939. Image courtesy of the Springfield Preservation Trust.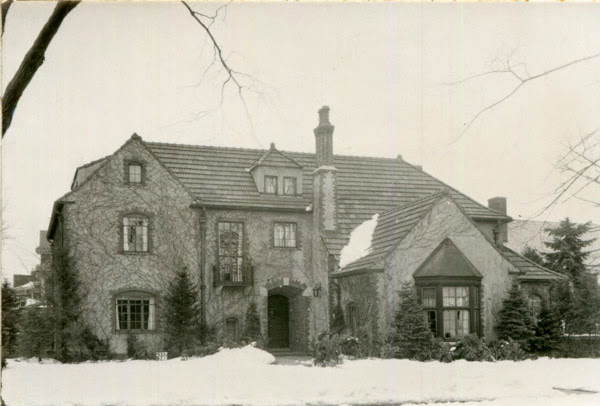 The house in 2017: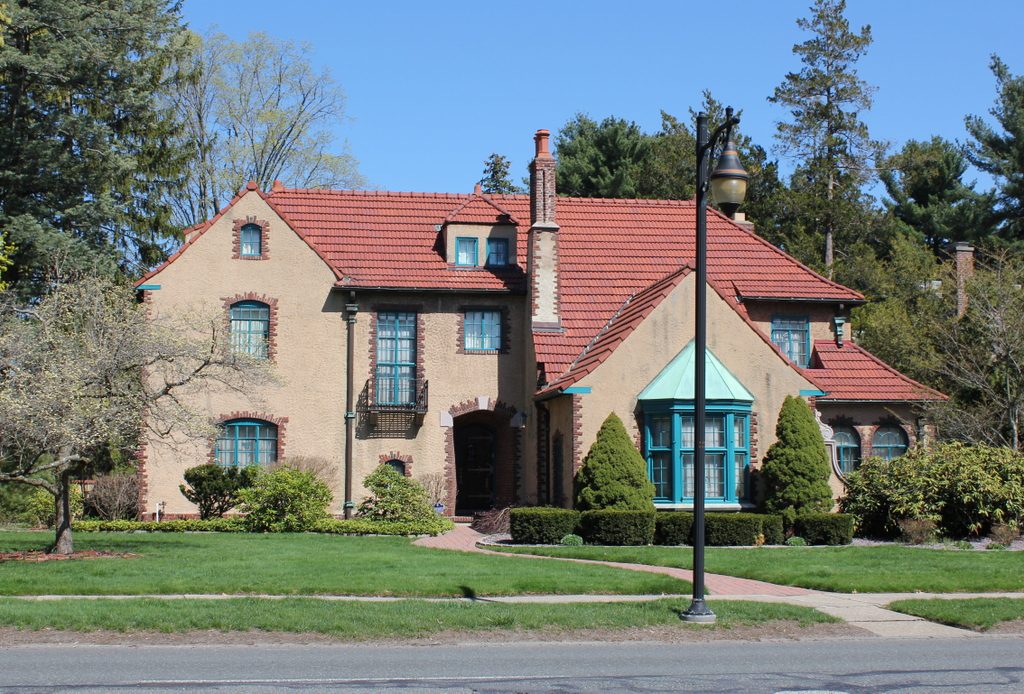 This elegant English Revival-style house was built in 1927 for Harry B. Slingerland, a stock broker who also served as vice president and general manager of the General Ice Cream Company. During the 1930 census, he lived here with his wife Etta, their two daughters, and a servant, and the house was valued at $60,000. Equivalent to nearly $900,000 today, this value was comparable to the value of most of the surrounding homes, which were located on what was one of Springfield's most desirable streets.
By the time the first photo was taken in the late 1930s, this house was the home of Dr. Alfred M. Glickman and his wife Rose. A Springfield native, Dr. Glickman graduated from Tufts in 1921 and worked as a surgeon here in Springfield. He also served as chairman of the school committee, becoming the first Jewish person to hold the position, and he later became the namesake for the Alfred M. Glickman School in Ashland Avenue. Rose was also very involved in civic life, and served as a director for a number of organizations, ranging from the Massachusetts Health Council to the Girls Clubs of America.
Dr. Glickman died in 1954, but Rose continued to live in this house until her death in 1980. Since then, very little has changed with the exterior of the house, and it it continues to stand out among the predominantly Colonial Revival and Tudor Revival mansions on Longhill Street. Along with the other homes in the neighborhood, the house is now part of the Forest Park Heights Historic District, which was added to the National Register of Historic Places in 1982.