Carpenters' Hall in Philadelphia, around 1900. Image courtesy of the Library of Congress, Detroit Publishing Company Collection.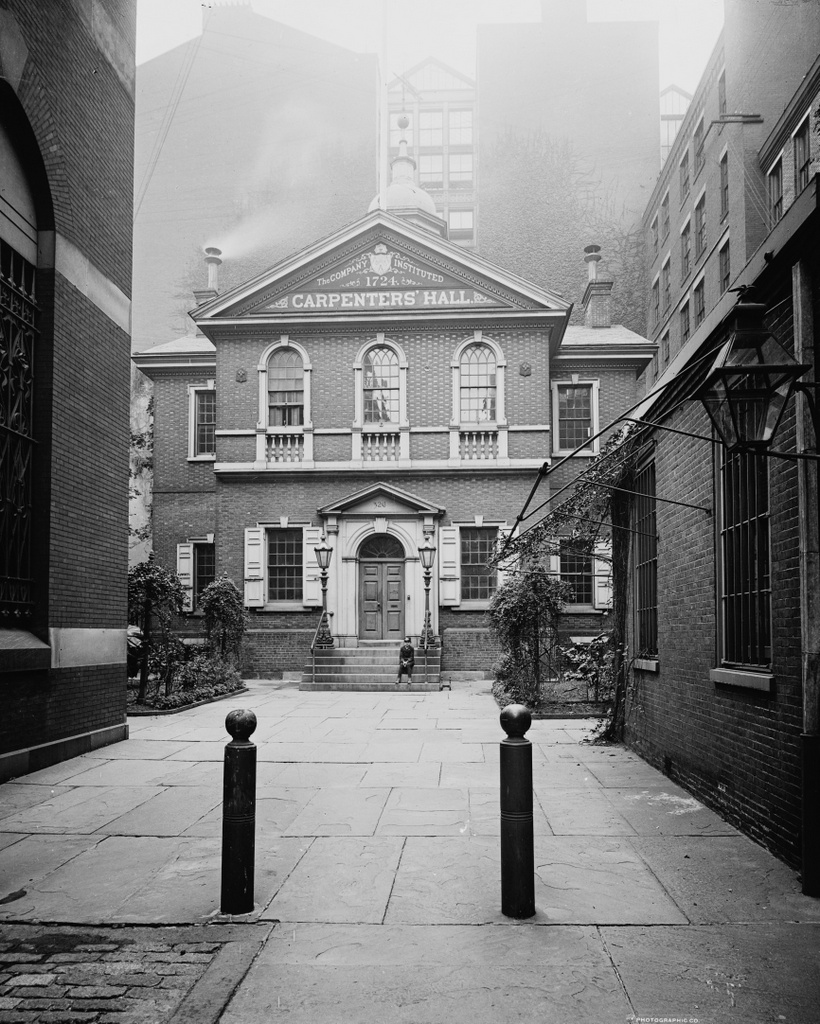 The scene in 2019: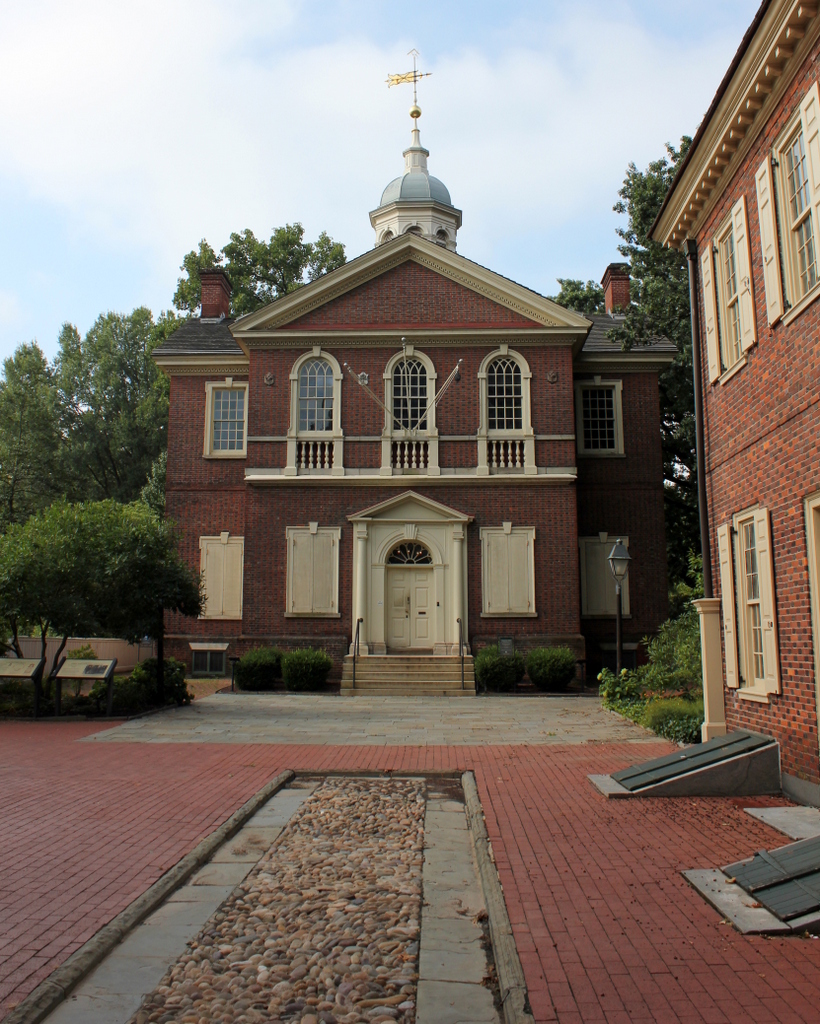 As explained in more detail in the previous post, Carpenters' Hall is an important historic landmark in Philadelphia, having been the meeting place for the First Continental Congress in 1774. Over the ensuing years, it would be used for a variety of other purposes, including as a hospital during the American Revolution, as the offices of Secretary of War Henry Knox during the early 1790s, and as the temporary home of both the First Bank of the United States and the Second Bank of the United States. By the mid-19th century it had become an auction house, a comparatively undignified use that helped to inspire the restoration and preservation of the building in 1857.
By the time the first photo was taken at the turn of the 20th century, Carpenters' Hall was more than 125 years old, but it still retained its colonial-era exterior appearance. However, by this point the building, which is situated at the end of a narrow alley in the middle of a city block, was hemmed in by much larger buildings. This would remain the case until the mid-century, when the Independence National Historical Park was created. Among the more controversial aspects of the park's creation was the large-scale demolition of many historic 19th and early 20th century buildings, in order to create a more park-like setting that highlighted only the Revolutionary-era buildings.
Today, Carpenters' Hall is now twice as old as it had been when the first photo was taken. However, because of the removal of so many surrounding buildings, its exterior setting now more closely resembles what it would have looked like when the delegates to the First Continental Congress arrived here in 1774. It is still owned by its original occupant, the Carpenters' Company of the City and County of Philadelphia, and it is open to the public as one of the many preserved 18th century buildings here in Philadelphia.