The house at 28 Chestnut Street in Salem, probably around 1890-1910. Image courtesy of the Phillips Library at the Peabody Essex Museum, Frank Cousins Glass Plate Negatives Collection.
The house in 2023: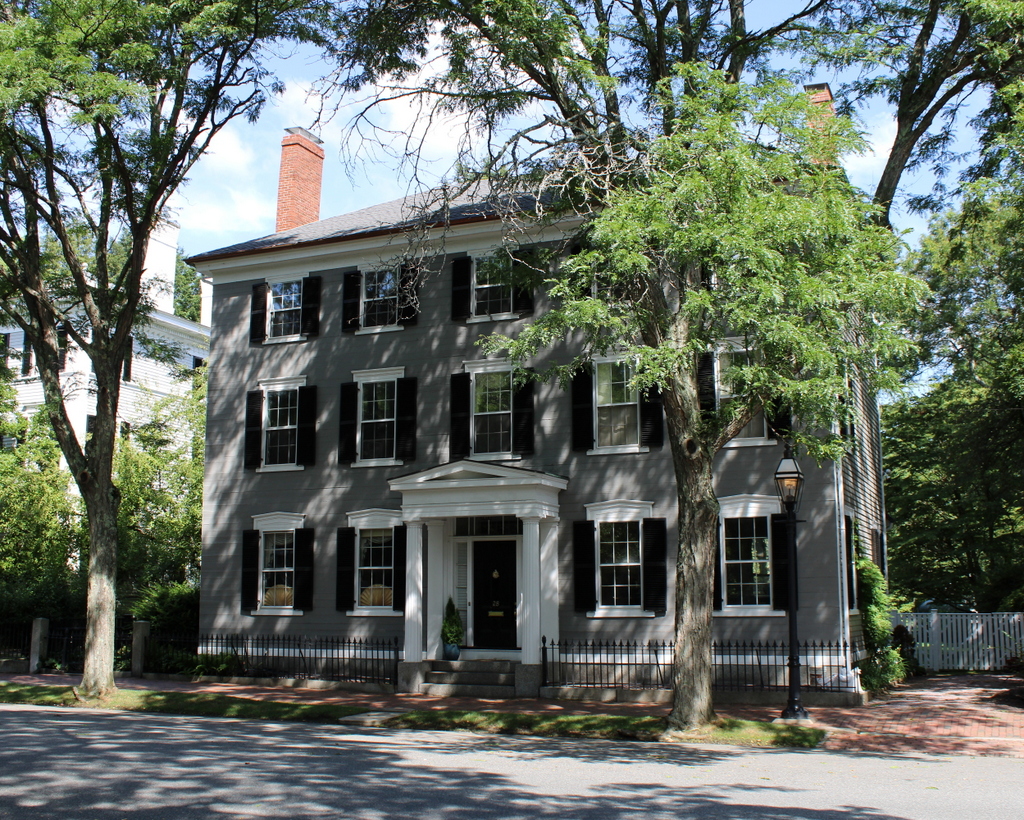 This house was built in 1800 as the home of Ichabod Tucker, a lawyer who served as clerk of courts for Essex County. Its design was typical for houses of this period, featuring three stories that were topped by a hip roof. The front façade was subsequently reconstructed in 1846 with Greek Revival features, which often happened as owners tried to keep up with changing styles and tastes.
Tucker lived here until his death in 1846, and his adopted daughter Nancy inherited the house. She lived here with her husband Thomas Cole, a teacher and microscopist who is not to be confused with the prominent 19th century artist of the same name. Nancy died in 1890 at the age of 95, and the house was later owned by the Willson family before becoming the parsonage for the First Church in Salem.
The first photo was taken around the turn of the 20th century, and very little has changed in this scene since then, aside from paving the street and adding a driveway on the right side. As with the other homes on Chestnut Street, it has remained well-preserved in its 19th century appearance. It is a contributing property in the Chestnut Street District, which was added to the National Register of Historic Places in 1973.