The building at the northeast corner of William and North Second Streets in New Bedford, around the 1870s. Image courtesy of the New Bedford Free Public Library.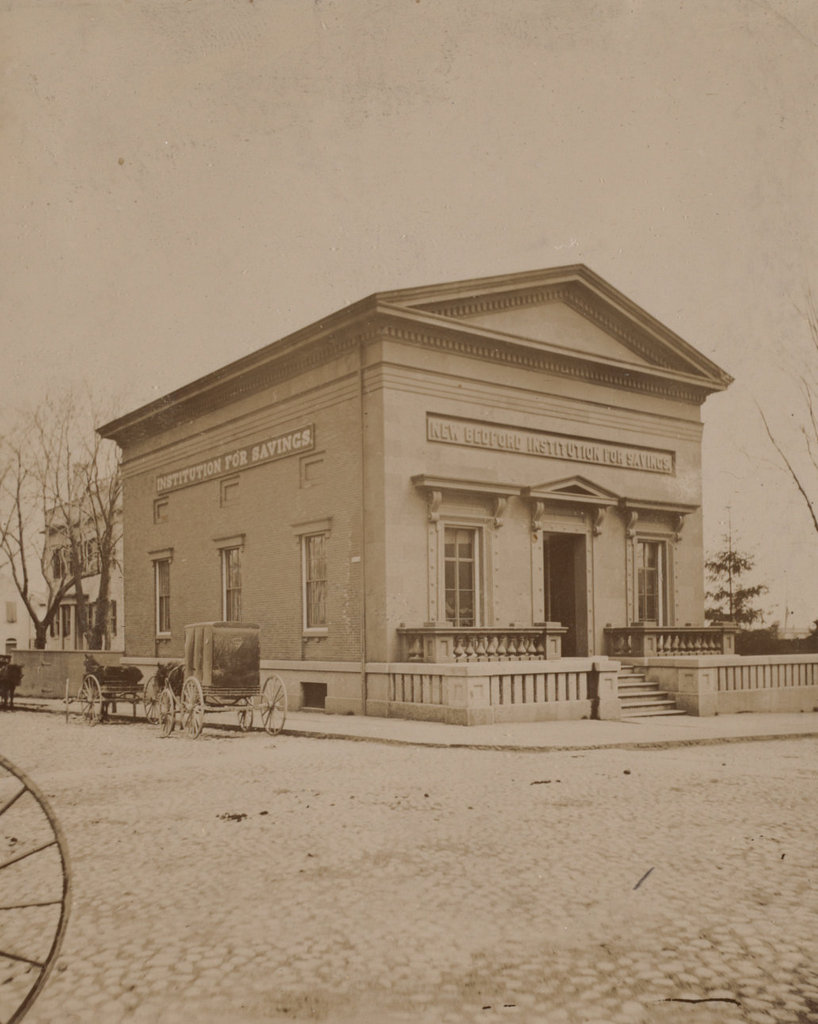 The building in 2022: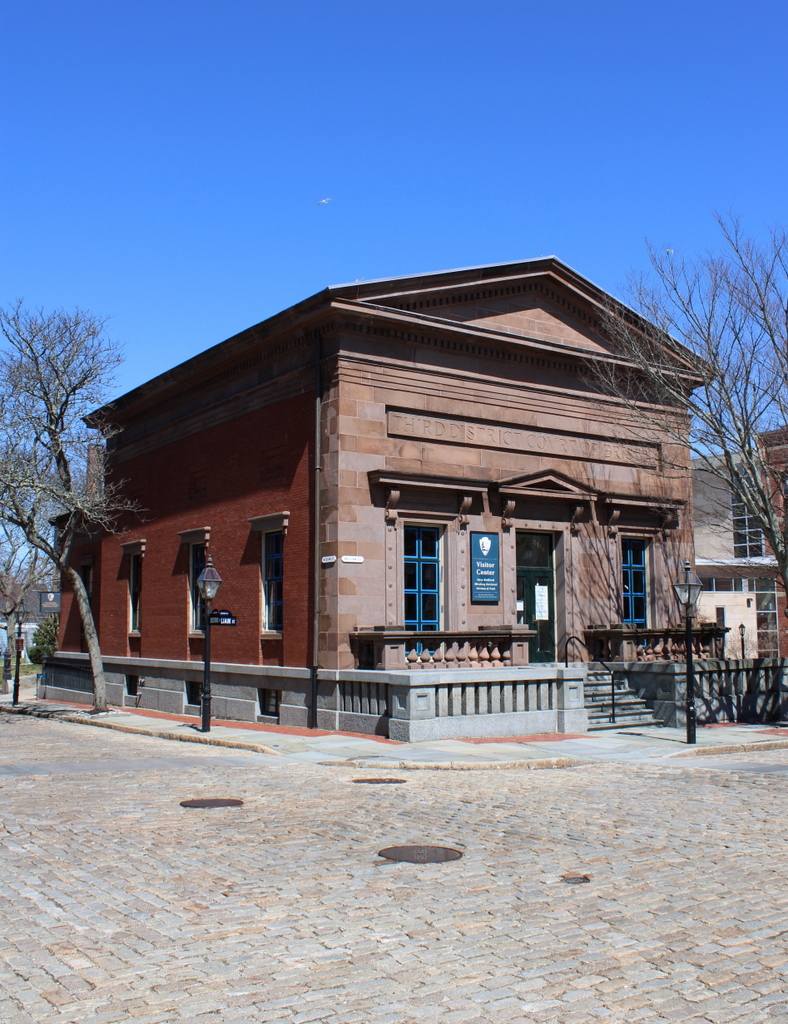 This small brick and brownstone building was constructed in 1853, and it has seen a variety of uses over the years. It was originally built for the New Bedford Institution for Savings, as shown on the signage in the first photo, which was taken around 1870. The bank would remain here throughout most of the 19th century, before relocating to a different building in 1897. This building here on William Street was then converted into a courthouse, and it was used by the Third District Court of Bristol County.
As it turned out, its time as a courthouse would be relatively brief. The court left the building around 1914, and over the years it was occupied by a variety of commercial tenants, including an auto parts store by the second half of the 1900s. However, it was eventually reacquired by its original owner, the New Bedford Institution for Savings, and subsequently operated as a branch bank. The Institution for Savings would later be merged into Fleet Bank, and in 1995 Fleet donated the historic building to the Waterfront Historic Area League (WHALE), a preservation organization that was focused on revitalizing downtown New Bedford.
A few years later, WHALE in turn donated the building to the National Park Service, following the establishment of the New Bedford Whaling National Historical Park. It now serves as the park visitor center, and despite the many changes in use over the years the exterior has remained well preserved throughout all of this, as shown in these two photos. It is one of several buildings that comprise the National Historical Park, where they stand as important reminders of New Bedford's heyday as a prosperous 19th century whaling port.