A banner in downtown Springfield advertising the Brown-Dartmouth football game at Hampden Park on November 25, 1905.  Photo from Springfield: Present and Prospective, published in 1905.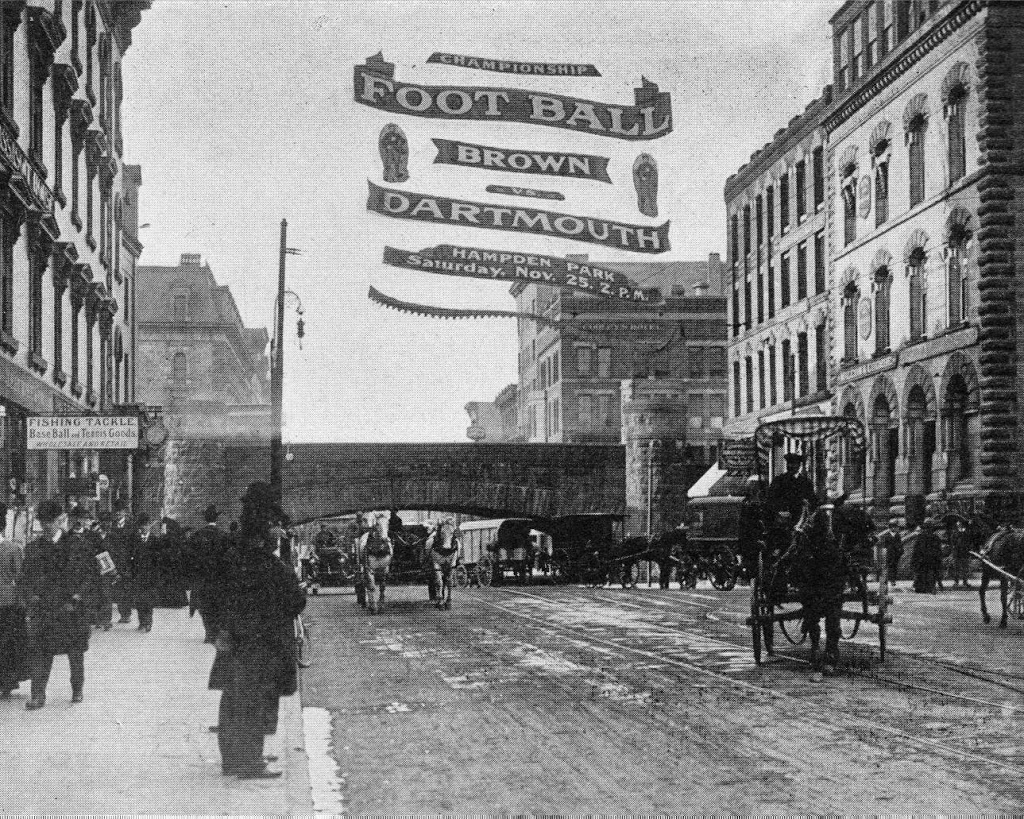 The same view in 2018: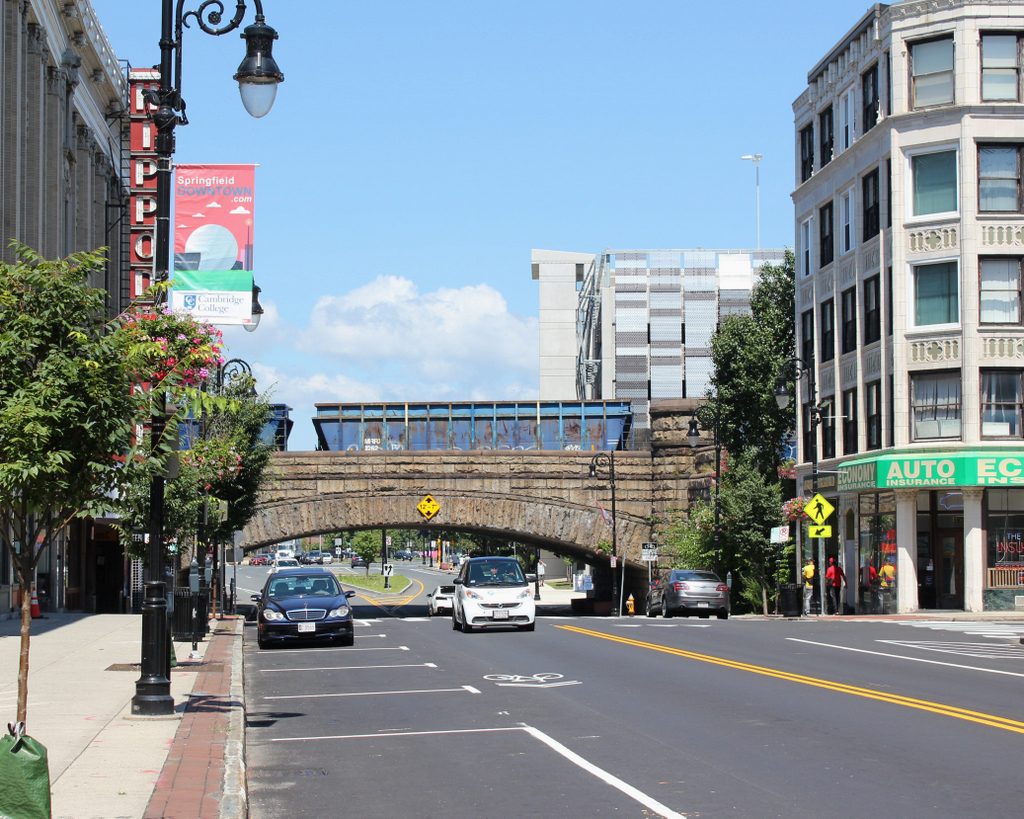 In terms of sports, Springfield may be best known as the birthplace of basketball, but it was also once the site of several significant college football games.  Hampden Park, located near the North End Bridge, was once used for Ivy League games such as Harvard-Yale and, as is the case here, Brown-Dartmouth.  The history of Hampden Park is discussed further in this post, and the game pictured in the first photo on that post is likely the game referenced here on this banner, which Dartmouth ultimately won 24-6.
Not much else has stayed the same in this scene; all of the buildings are gone, although parts of the Massassoit House (far left) were incorporated into the Paramount Theatre.  However, the 1890 railroad bridge still exists, although the road grade has had to be lowered to accommodate larger vehicles.  I have re-created a few other photos of this general area, which can be seen here and here.