Grand Central Depot in 1871. Image courtesy of New York Public Library.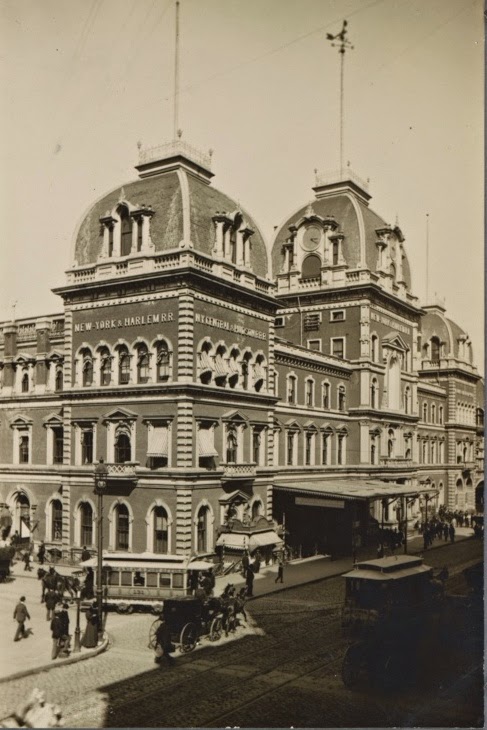 The newly reconstructed Grand Central Station around 1900. Image courtesy of the Library of Congress, Detroit Publishing Company Collection.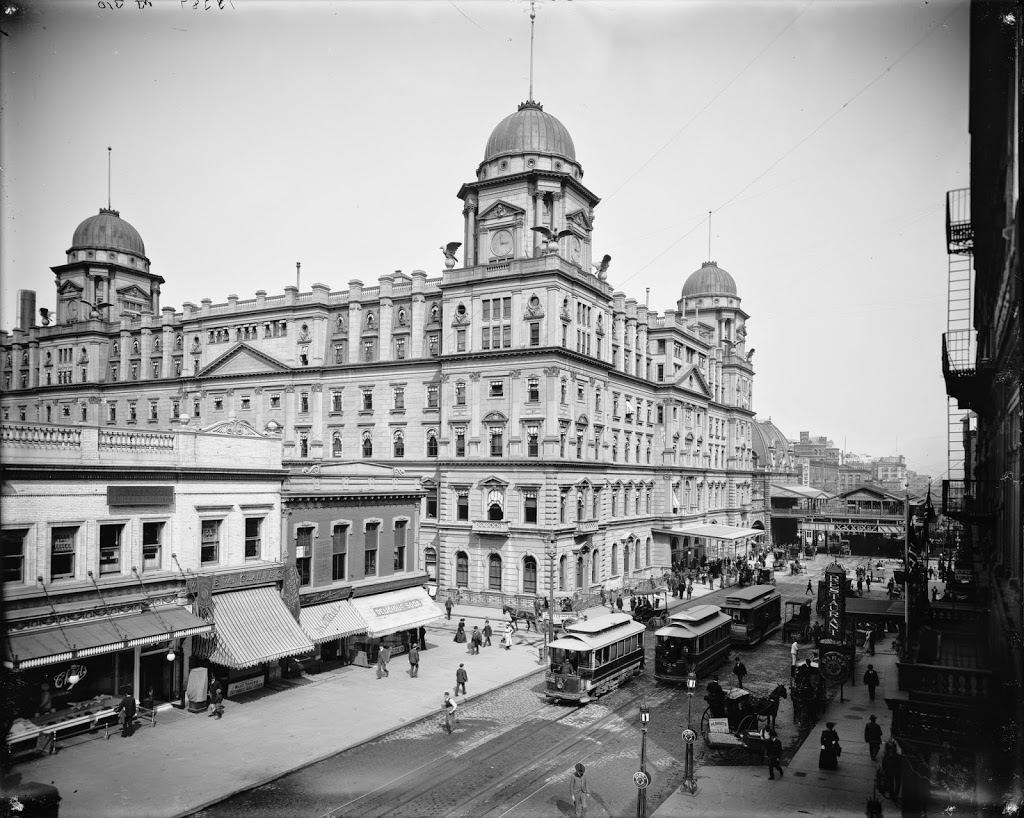 The present-day Grand Central Terminal in 2019: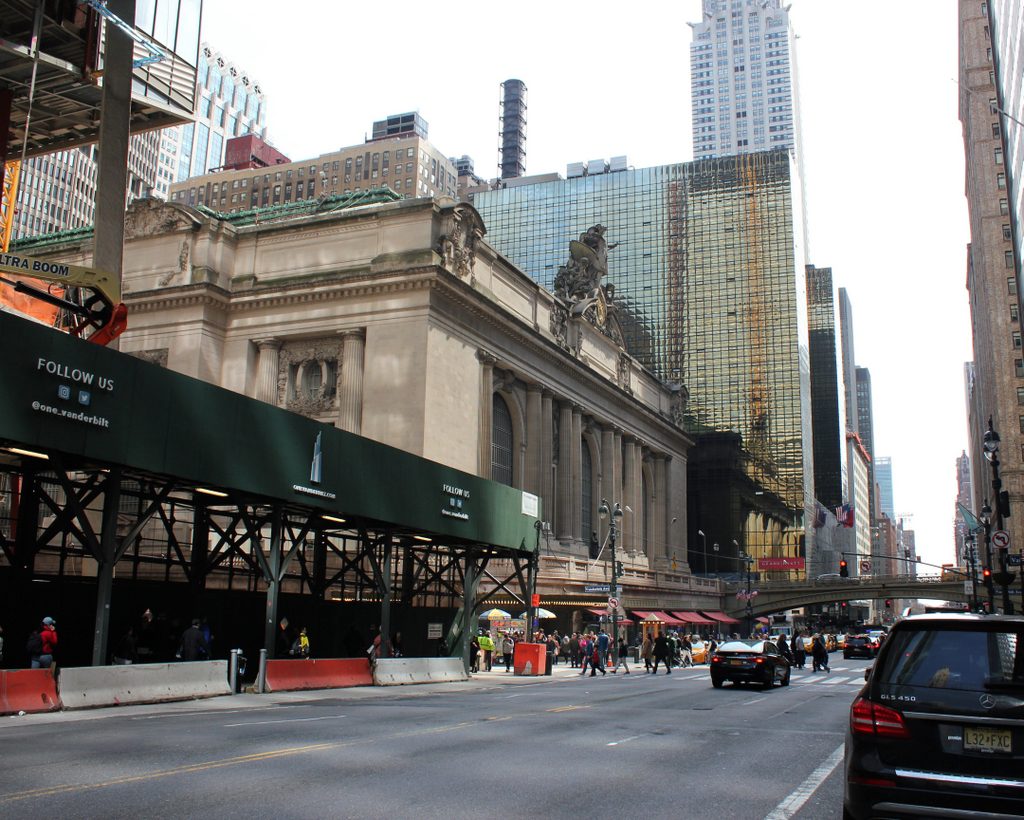 The three photos show the three different versions of the railroad station on 42nd Street.  Originally built in 1871 and named Grand Central Depot, it was a joint effort between three New York railroads, hence the term "grand central."  It was extensively rebuilt from 1899 to 1900, as shown in the second photo, but it didn't last for long.  Starting in 1903, it was demolished in stages and replaced with the current structure, which was completed in 1913.  This building itself was threatened in the 1960s – it was designed to be able to support the weight of a tower above it, and several proposals were considered, one of which would have kept the original structure, while stripping it of most of its historic significance. Ultimately, the city declared the building a landmark, thus preventing it from being altered or demolished.