View of the Flatiron Building around 1903. Image courtesy of the Library of Congress, Detroit Publishing Company Collection.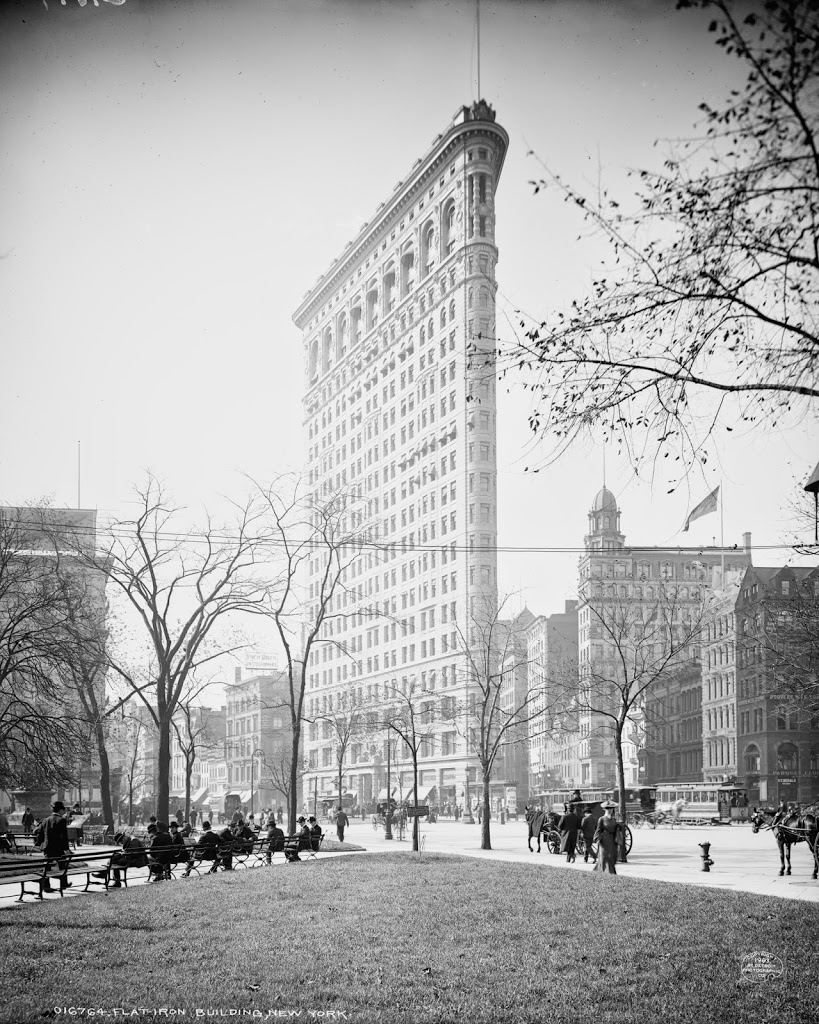 The same view in 2014: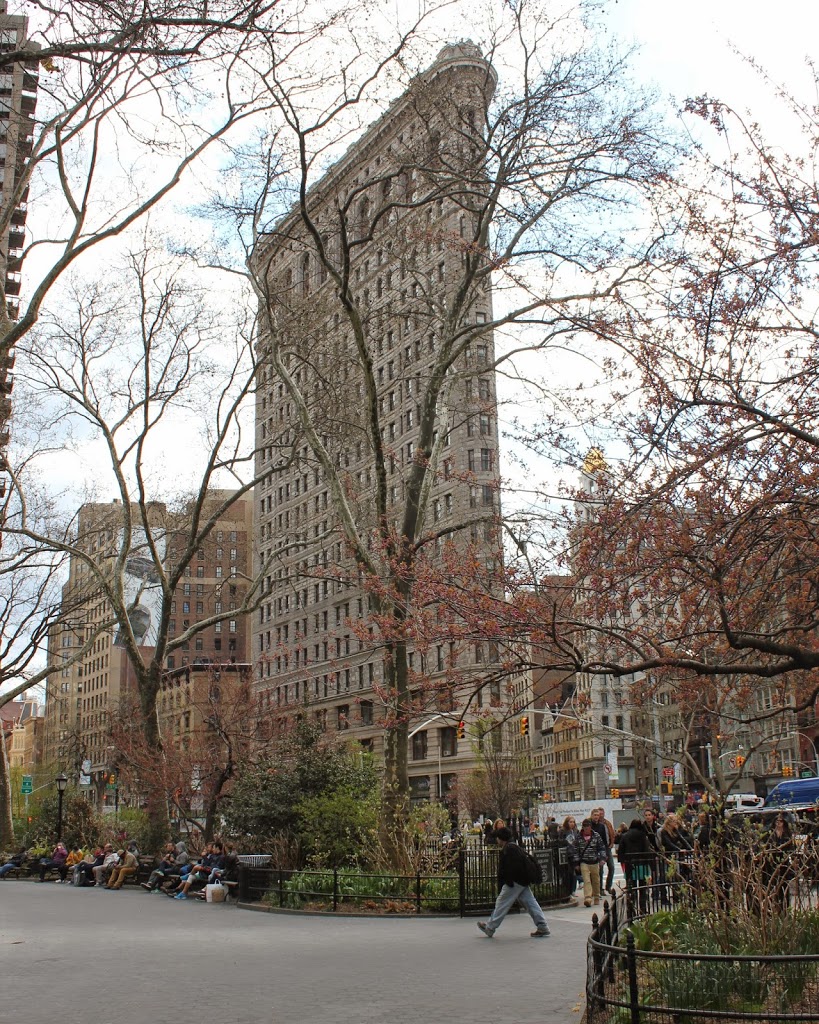 Built in 1902 on a triangular plot of land between Broadway and Fifth Avenue at Madison Square, the Flatiron Building remains one of New York's most distinctive skyscraper.  At the time of its completion, it was one of the first skyscrapers outside of the downtown area, and the first north of 14th Street, which set the stage for subsequent skyscrapers that now dominate the midtown skyline.