Looking north along Broadway at Herald Square, around 1905. Image courtesy of the Library of Congress, Detroit Publishing Company Collection.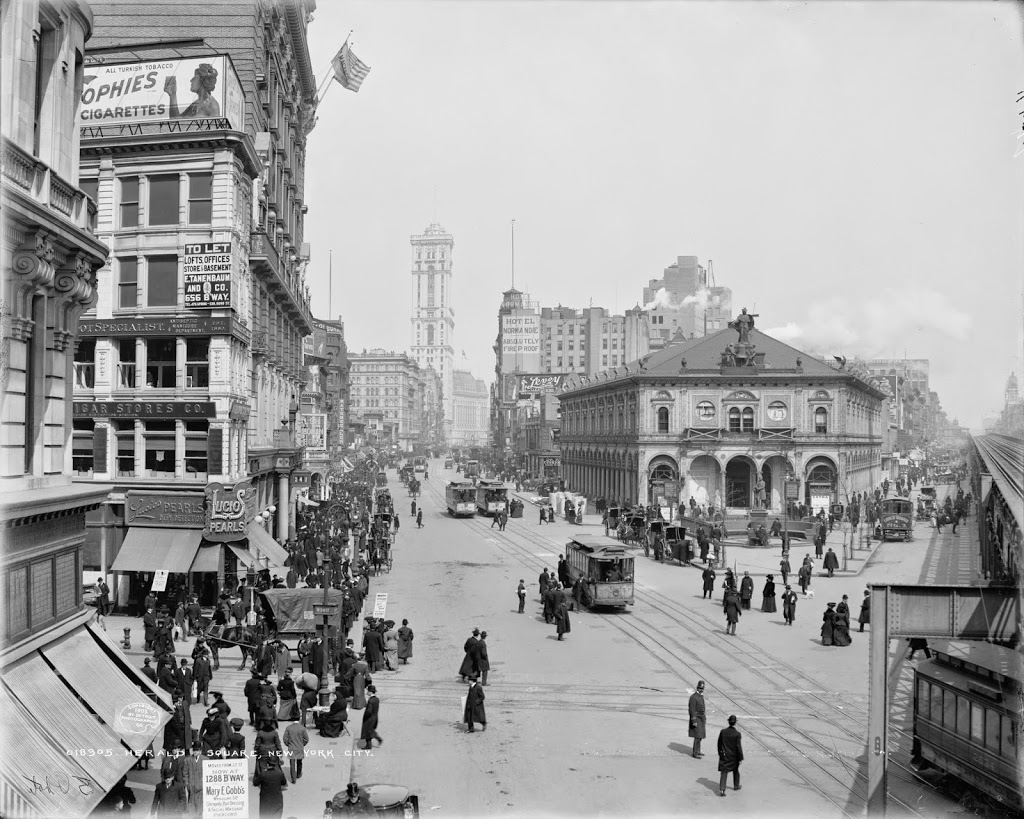 Herald Square in 2014: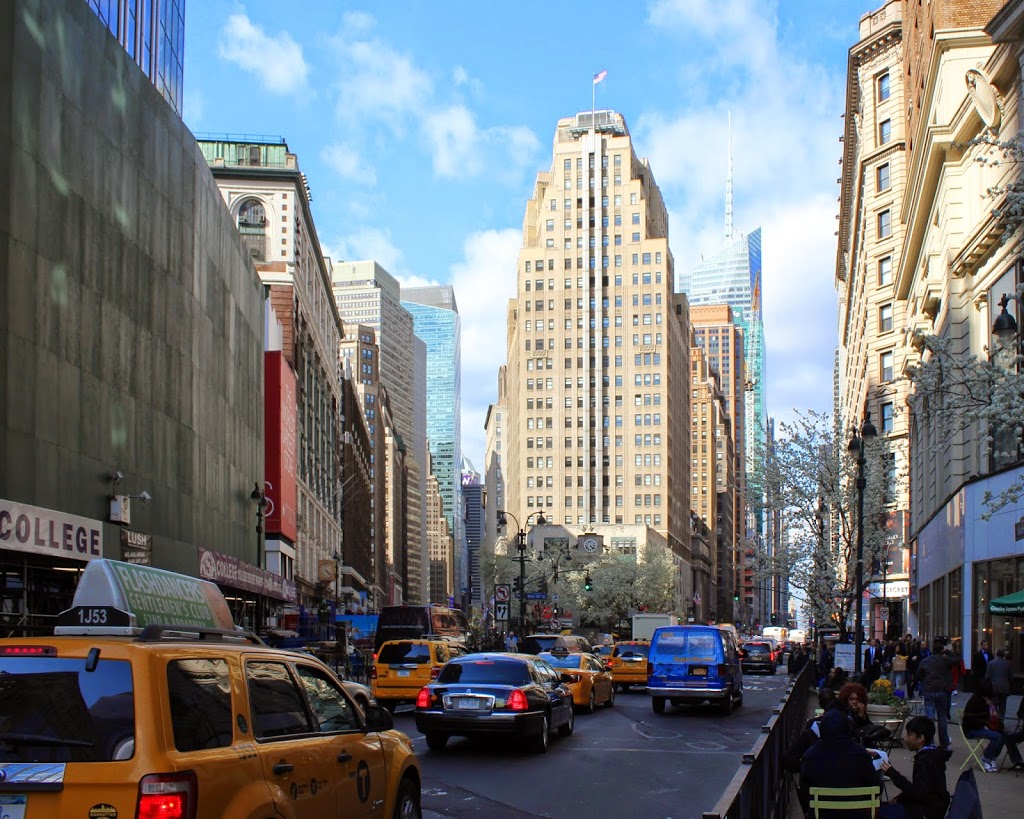 Although the New York Herald went out of existence in 1924, the square at Broadway and Sixth Avenue retains its name.  The newspaper's headquarters was in the building on the right-hand side of the photo; it was built in 1895 and was demolished in 1921, 3 years before the newspaper was acquired by the New York Tribune to create the Herald-Tribune, which went out of business in 1966.  Another, much larger newspaper building is also visible in the first photo – the New York Times Building in the distance.  It is still there today, although overshadowed by the rest of the Midtown development.