The Times Square Building as it appeared during its construction, around 1904. Image courtesy of the Library of Congress, Detroit Publishing Company Collection.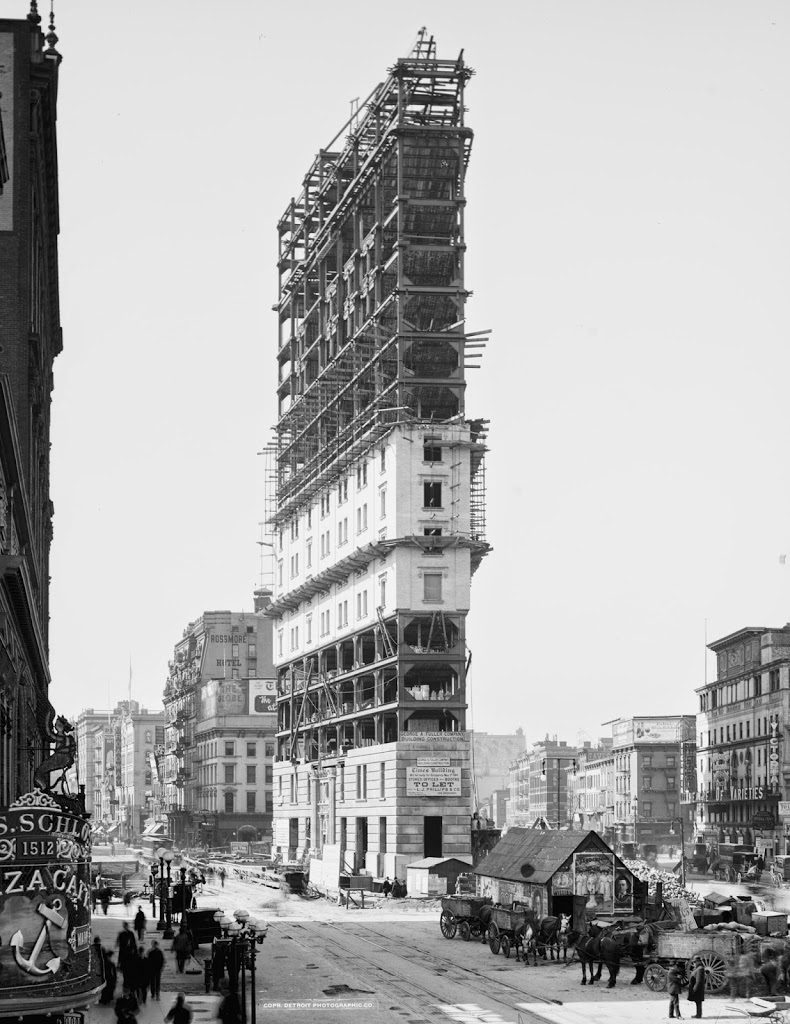 The building in 2014: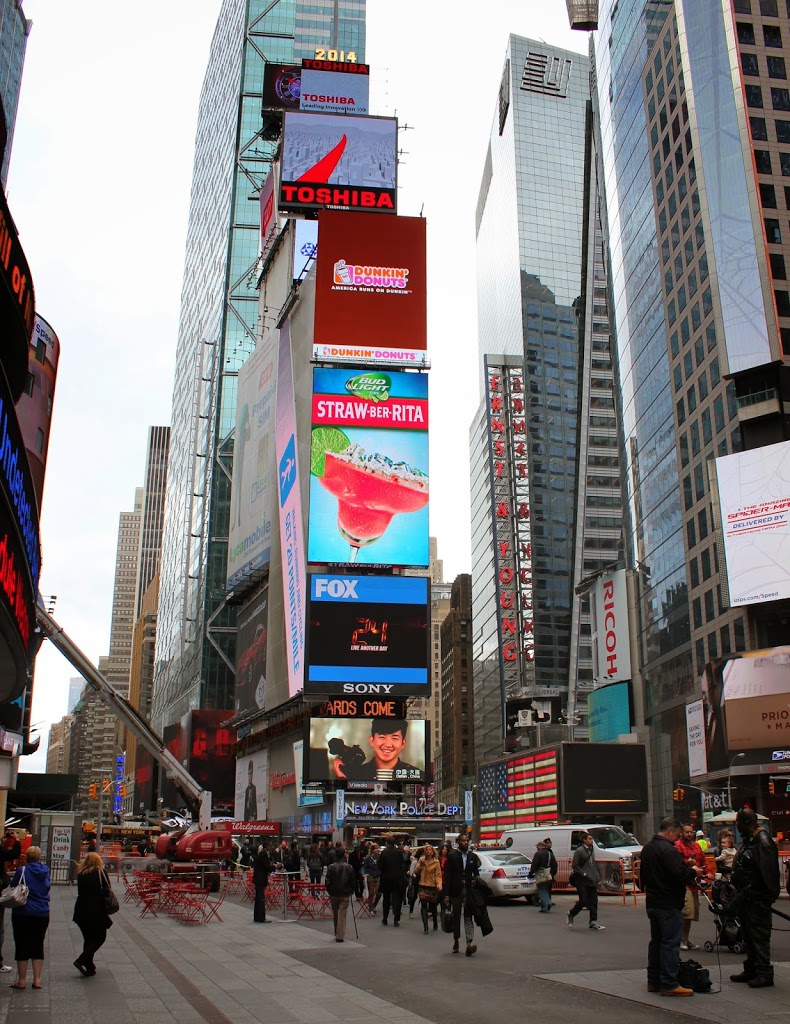 As mentioned in this post, the New York Times Building is literally a shell of its former self.  Because of its narrow dimensions, it is more profitable to rent out the outside of the billboards, than to rent out the interior for offices.  Today, only the ground floor is used; as of 2014, it was the home to a Walgreens.  It looks completely different from the 1904 photo; it wasn't even completed, and it still easily towered over its surroundings at Times Square.  Both the building and the square were named after the New York Times, and although the paper moved to a new location in 1913, the name stuck.