Members of a youth drum corps on the town green in Southington, in May 1942. Image courtesy of the Library of Congress, FSA-OWI Collection.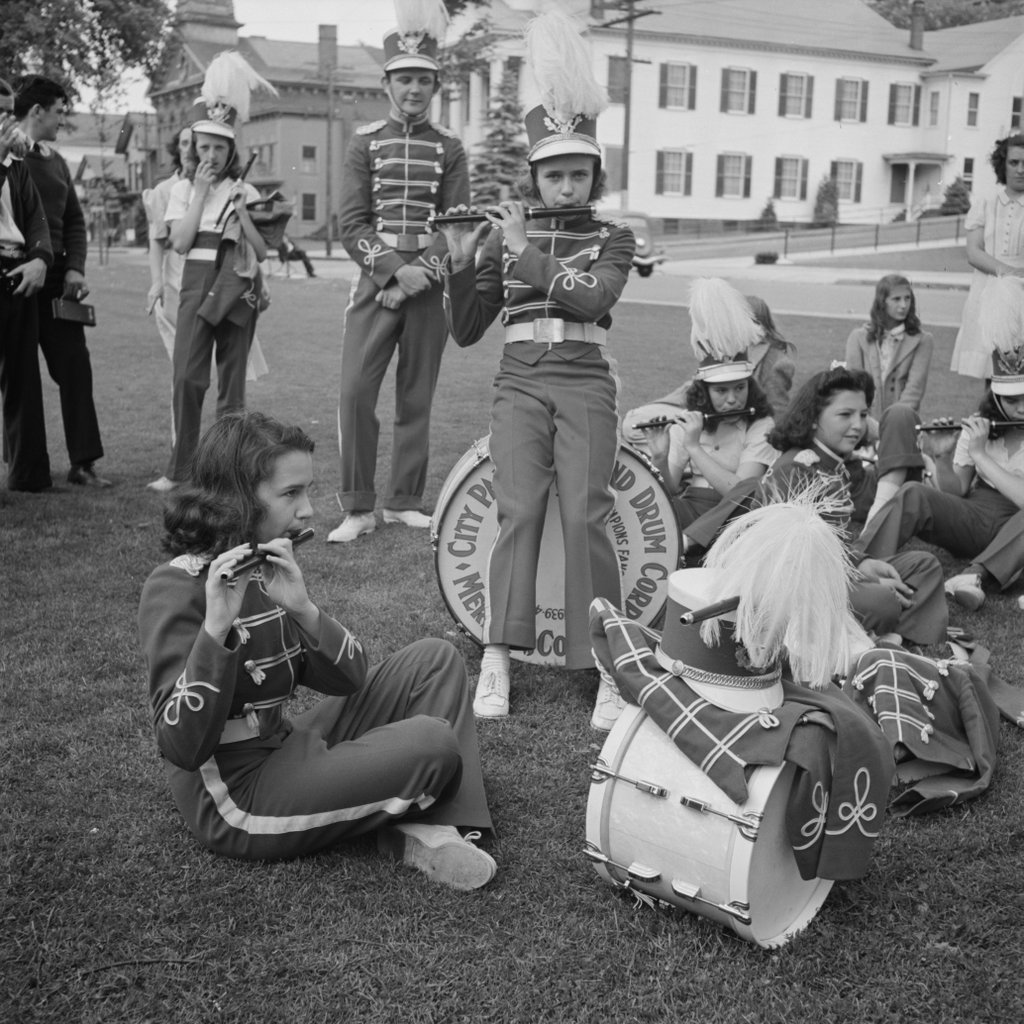 The same spot in 2015: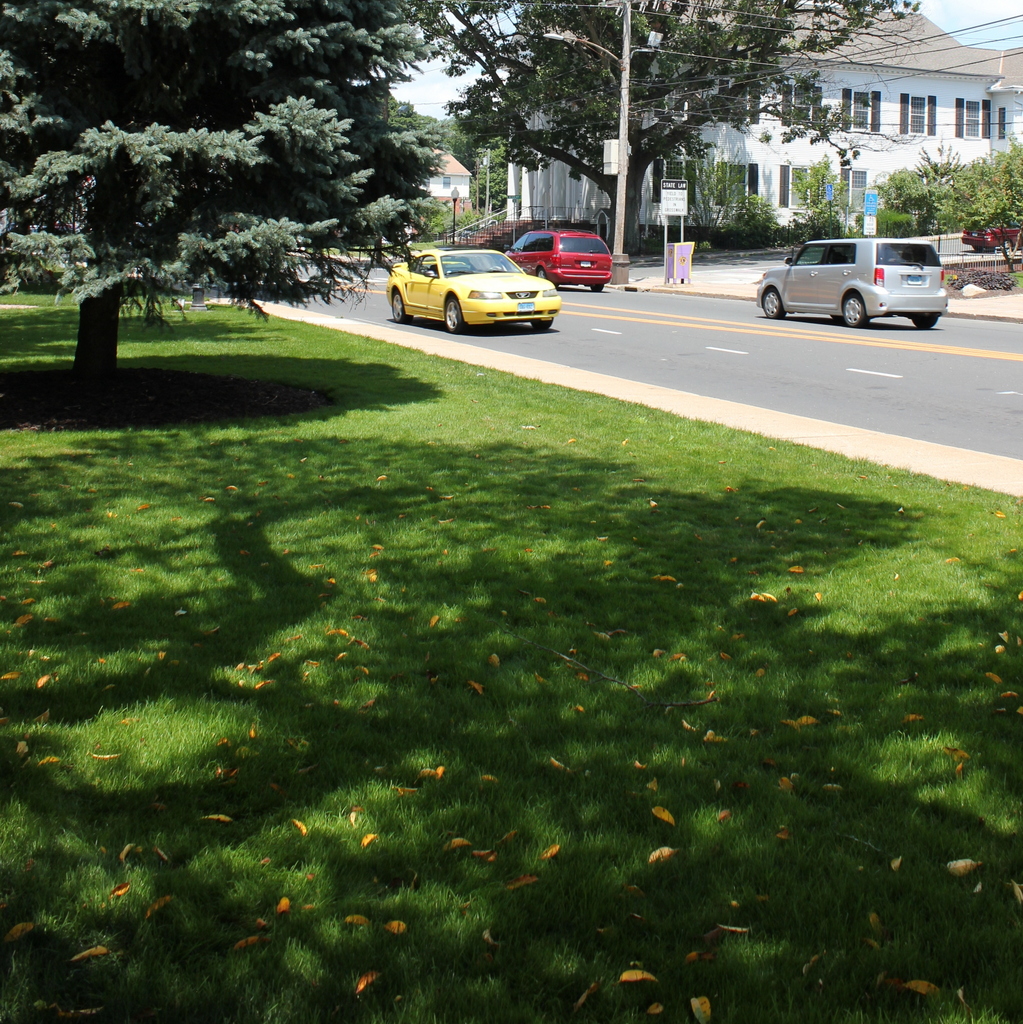 The first photo shows members of a local fife and drum corps on the town green, probably preparing for the town's Memorial Day parade.  The girls in the photo are not identified, but they were probably students at Southington High School.  Today, the green is still a prominent fixture in the center of Southington, but aside from the First Congregational Church, most of the buildings along Main Street in the first photo are gone.  Some of the girls might still live in Southington; assuming they were in high school in 1942, they would be close to 90 today.