The view looking north on Main Street in Southington, from just south of Columbus Avenue, around 1885-1891. Image courtesy of the New York Public Library.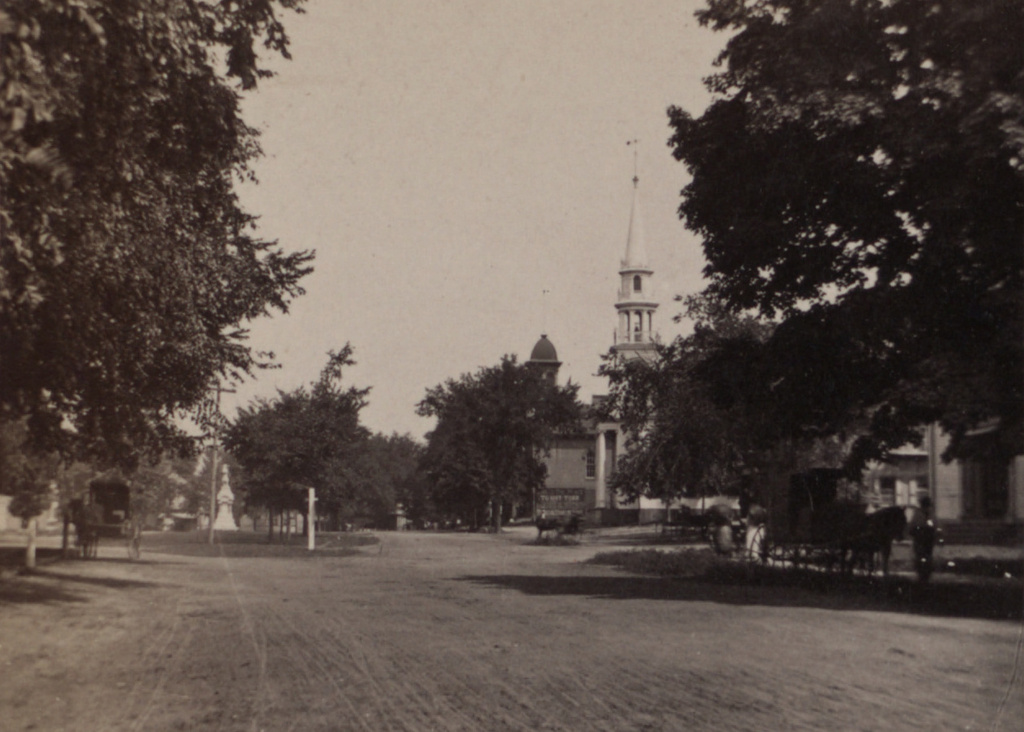 Main Street in 2015: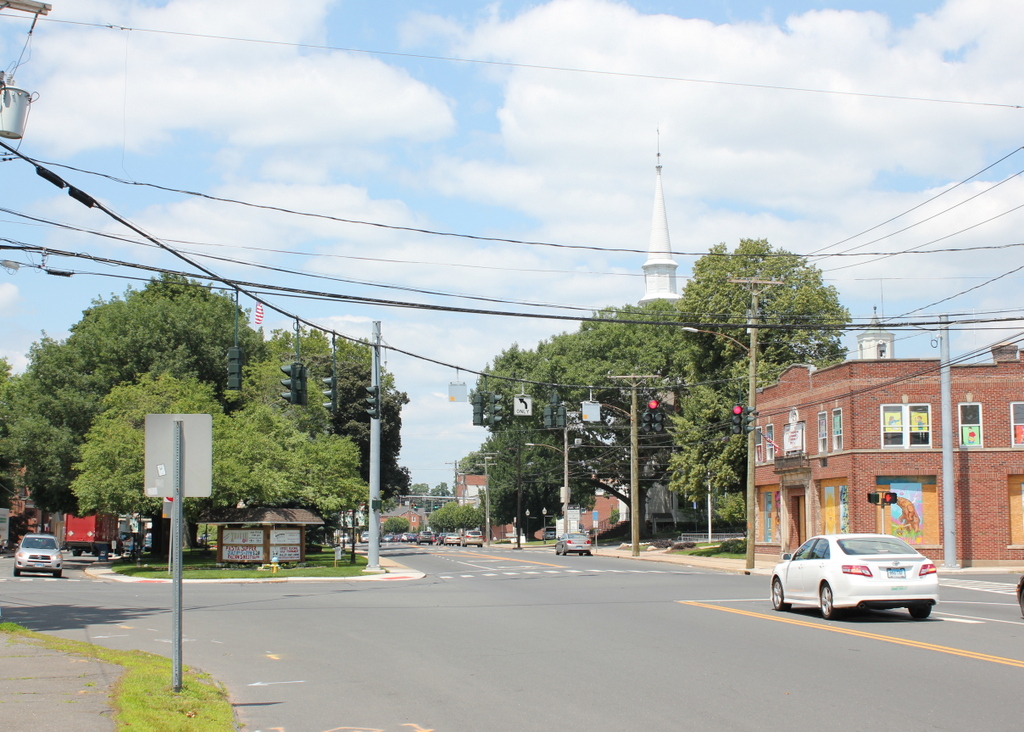 This view is very similar to the photos in this post, which were taken just a little further up the street beyond the intersection.  Unlike the other Southington photos that I have featured here, this one was not taken by the Office of War Information during World War II; instead, this image was from a 19th century stereocard.  In this scene, the Soldiers' Monument on the green had just recently been dedicated, and most of the town's Civil War veterans would have still been alive.  World War I was still a generation away at this point, and it would be more than 50 years before the OWI would capture photos of the town in the early years of World War II.
The only building from the first photo that is still standing today is the First Congregational Church. It is essentially unchanged from its appearance when it was built in 1830, and it is one of several nearly identical church buildings of the era that can still be seen in small towns throughout Connecticut.  Across Main Street is the town green, where the Soldiers' Monument still stands today, although it is now accompanied by monuments to the veterans of the wars of the 20th century. The dirt roads around the town green in the first photo have several horse-drawn carriages, but within a decade or so automobiles would begin to appear, eventually leading to the paved roads and traffic lights of the present-day scene.