Looking across the Potomac River toward Maryland from Harpers Ferry, around 1859. Image courtesy of the Library of Congress, Civil War Collection.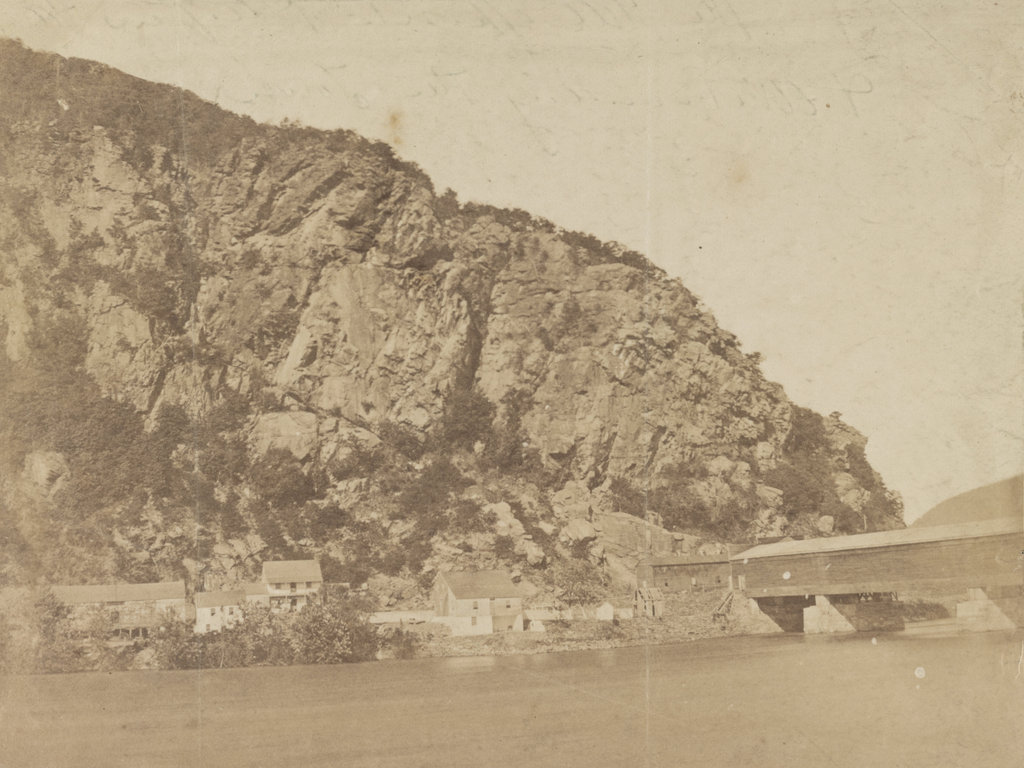 The scene in 2015: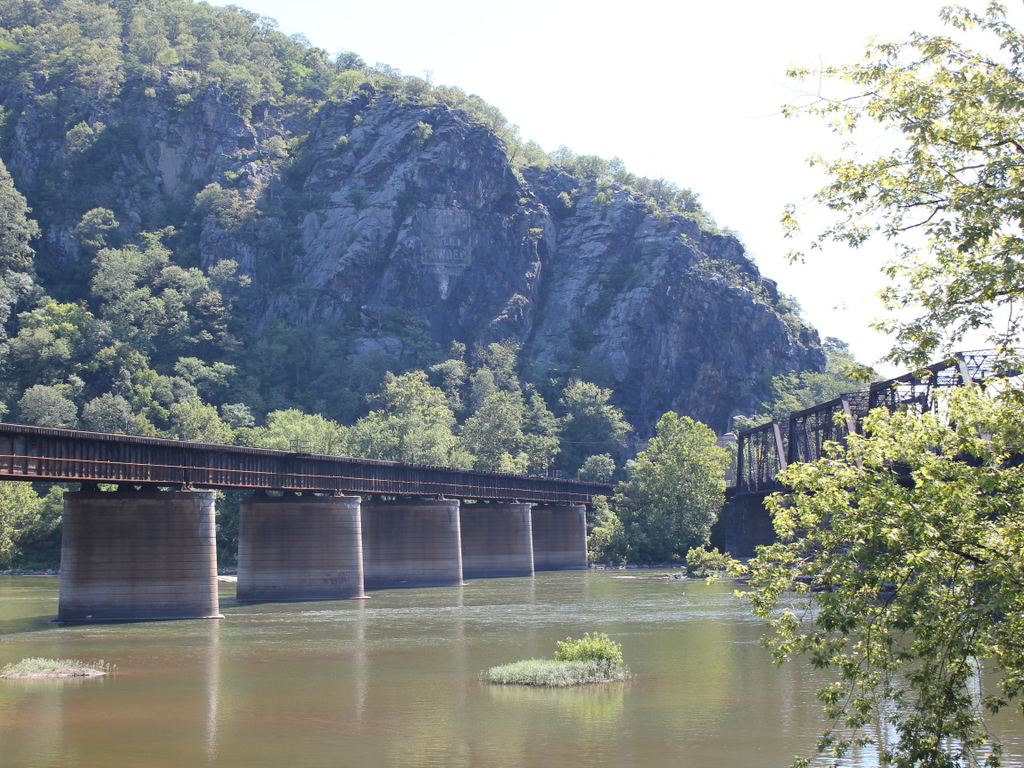 Assuming the estimated date is correct, the first photo was probably taken within a few months before or after John Brown's raid on the Harpers Ferry Armory.  It shows the view from the Armory looking across the Potomac River toward Maryland Heights, with the Baltimore & Ohio Railroad bridge to the right.  The Chesapeake & Ohio Canal also ran through this scene; the buildings across the river were built on either side of Lock 33.
Within a few years, much of this scene would change.  Harpers Ferry changed hands many times during the war, and during one of their retreats the Confederate forces burned the bridge, as seen in the 1861 photo in the previous post, which was taken from the opposite side of the river.  The bridge has since been replaced several times, and the current one can be seen on the far right, a little upstream of the original one.
The Chesapeake & Ohio Canal survived the war, and despite increased competition from railroads it remained in operation until 1924.  Today, the stone remains of Lock 33 are still standing, hidden from this view by the railroad bridge and the trees along the river.  All of the buildings have long since disappeared, though, except for one: the two story stone house right up against the cliff on the left side of the photo.  It was built in the winter of 1840-1841, and survived John Brown's raid, the Civil War, and a number of floods before being gutted by a fire in the 1960s. The stone walls are still standing, though, and it is now part of the Harpers Ferry National Historical Park.
One historical curiosity in the second photo is the advertisement painted on the rocks near the center of the photo.  It reads "Mennen's Borated Talcum Toilet Powder," and it was painted in 1906 for railroad passengers as they traveled through here.  Although not as distinct as it once was, the controversial advertisement is still there, despite efforts in the 1960s to remove it using paint remover and carbon black.