The statue William Tecumseh Sherman, in Grand Army Plaza at the corner of Fifth Avenue and 59th Street in New York, in September 1942. Image courtesy of the Library of Congress, Farm Security Administration/Office of War Information Collection.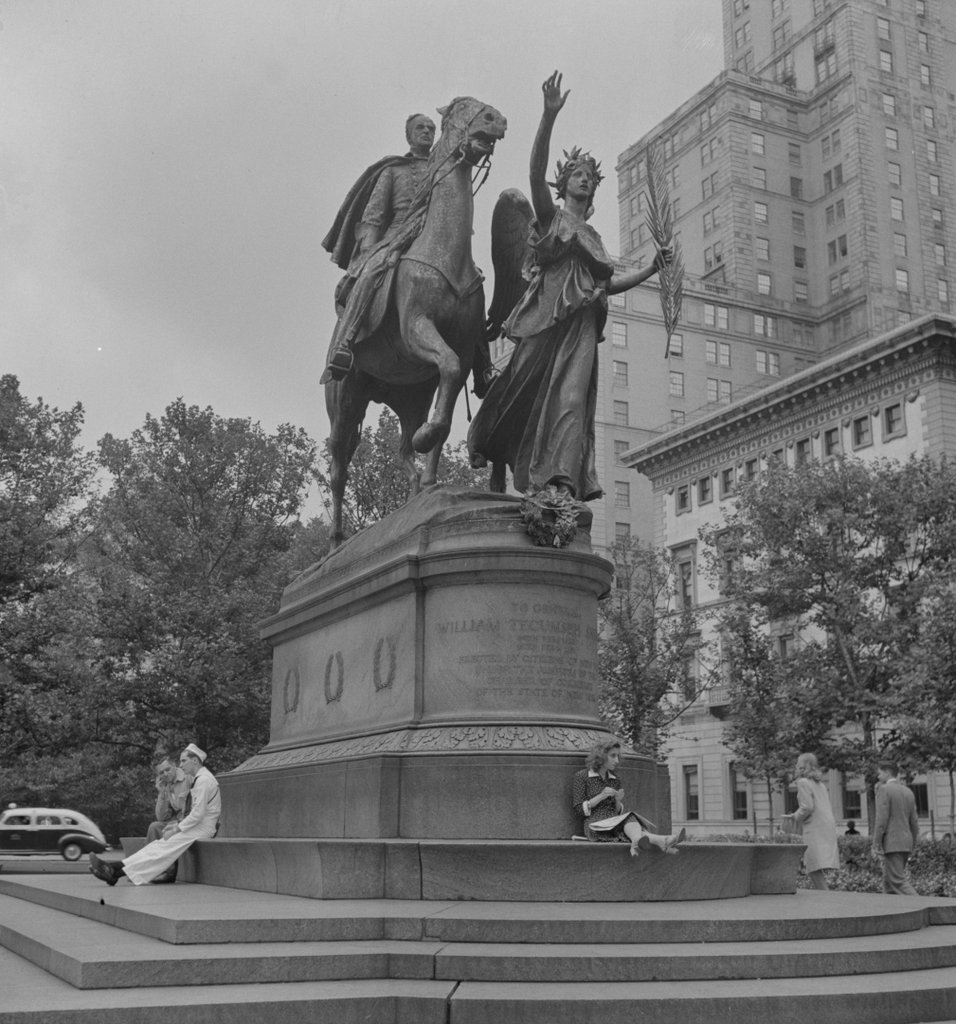 The statue in 2019: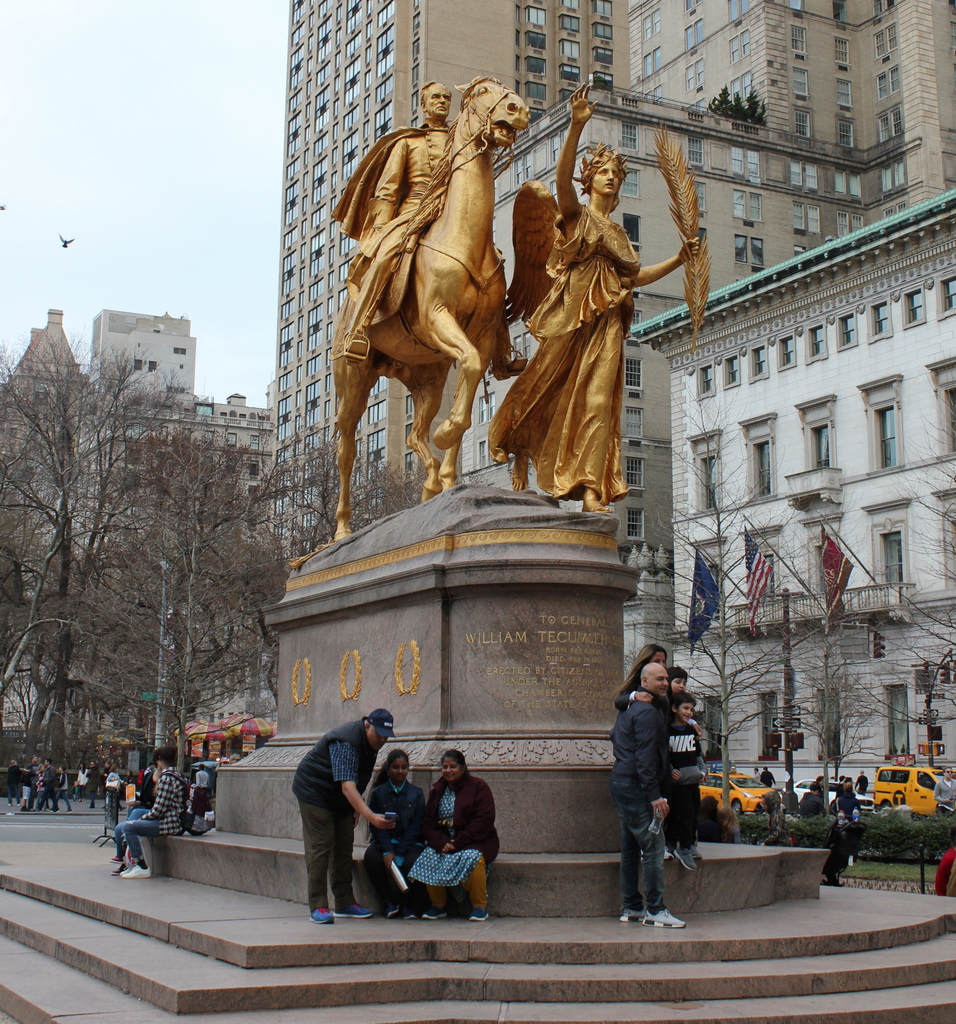 As discussed in an earlier post, this statue was designed by prominent sculptor Augustus Saint-Gaudens and dedicated in 1903, in honor of General William Tecumseh Sherman, one of the most successful Union generals of the Civil War. The statue features Sherman seated on his horse, Ontario, while being led by the goddess Victory. She wears a laurel crown and is holding a palm frond in her left hand, both of which are classical symbols of victory. The statue stands atop a pink granite base, which was designed by architect Charles Follen McKim.
The first photo in the earlier post was taken only a few years after the statue was dedicated, but the first photo here was taken much later, in September 1942. In the interim, the statue had been moved 15 feet to the west in 1913, and then later in the 1910s it was temporarily removed from the site entirely, in order to make room for subway excavations. It was subsequently returned here by the early 1920s, and it has remained here ever since.
By the time the first photo was taken, America had been involved in World War II for less than a year. The photographer was Marjory Collins, a noted photojournalist and New York native who documented life on the home front as part of the United States Office of War Information. The only obvious clue about the war is the sailor seated on the base of the statue, but Collins likely included the photo as a way of connecting the war to past conflicts in the nation's history.
In the nearly 80 years since the first photo was taken, the statue has undergone several restorations, including re-gilding the surface, and today it looks essentially the same as it did back then. Much of the background has also remained unchanged during this time. There are newer high-rises on the left side, but the two buildings on the right side of the first photo are still standing. On the far right side is the Metropolitan Club, built in 1893, and just to the left of it is The Pierre, a 41-story luxury hotel that opened in 1930.