The Old Capitol Prison, around 1863. Photo by Mathew Brady, courtesy of the National Archives.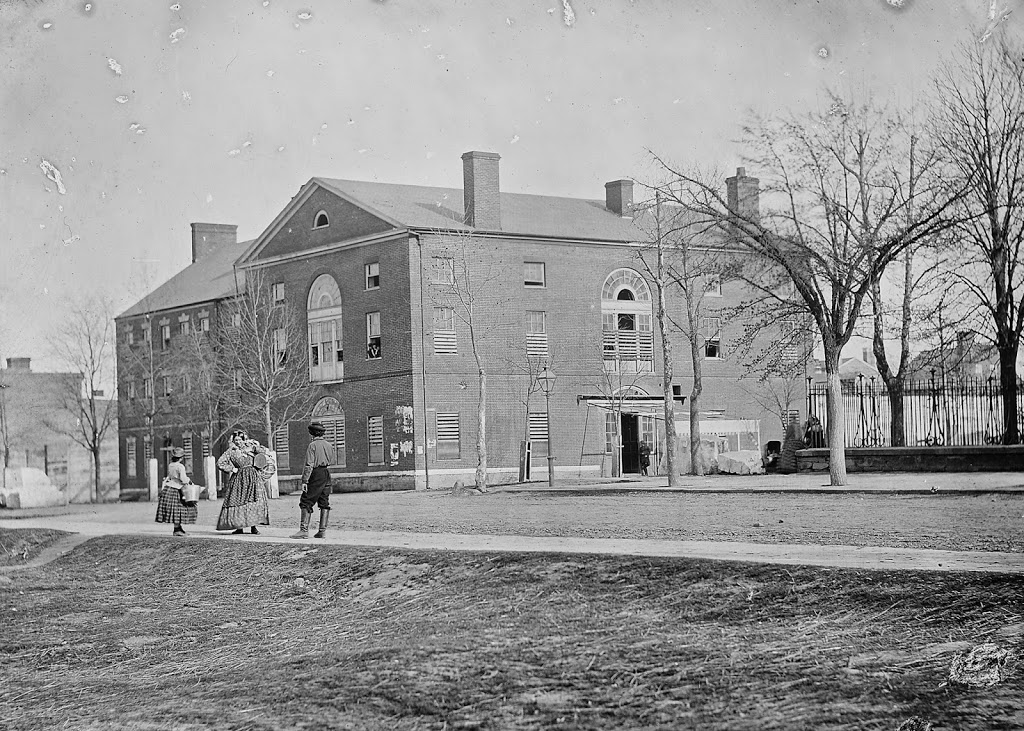 The building around 1866. Photo by William R. Pywell, courtesy of the Library of Congress, Civil War Collection.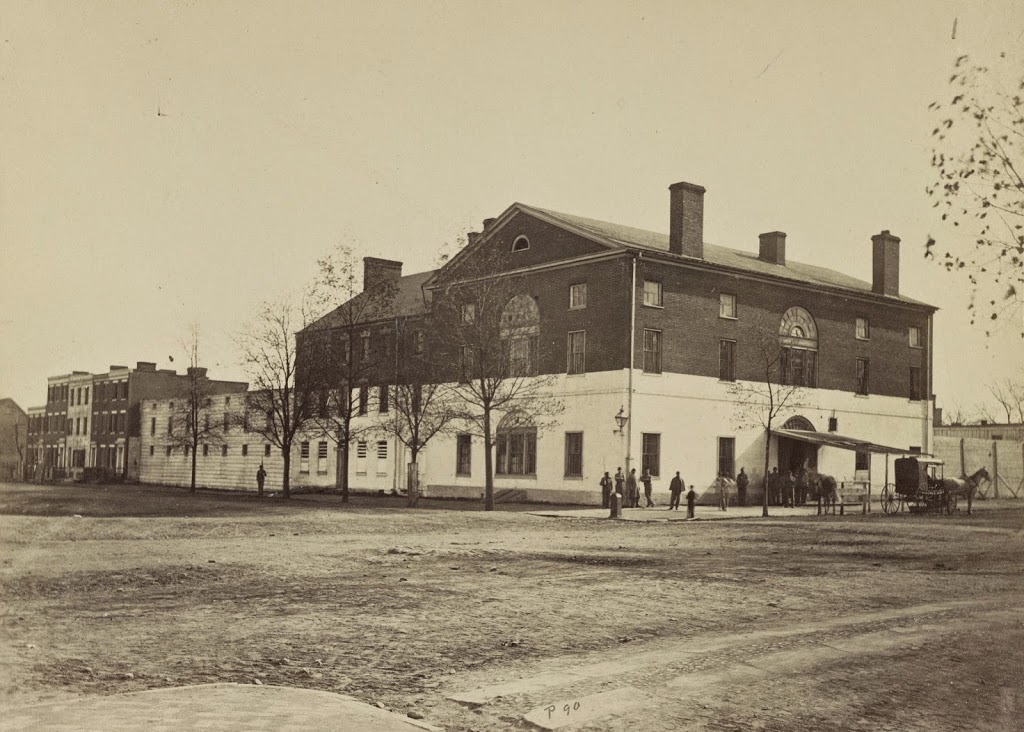 Between 1910 and 1920. Image courtesy of the Library of Congress, Detroit Publishing Company Collection.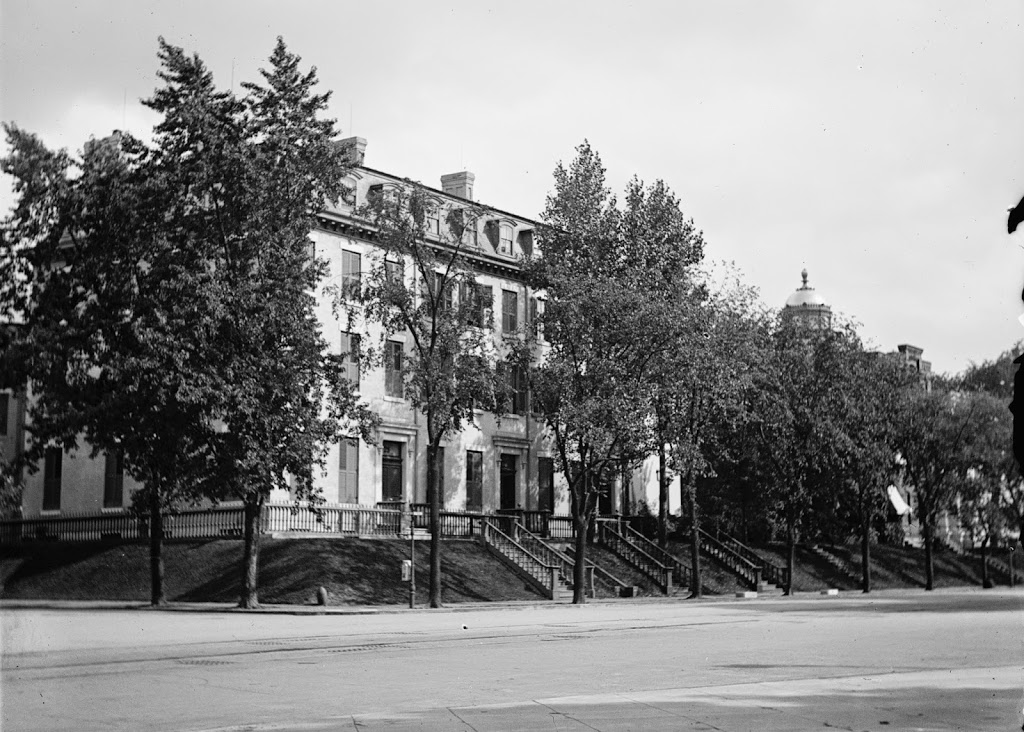 The same location in 2012: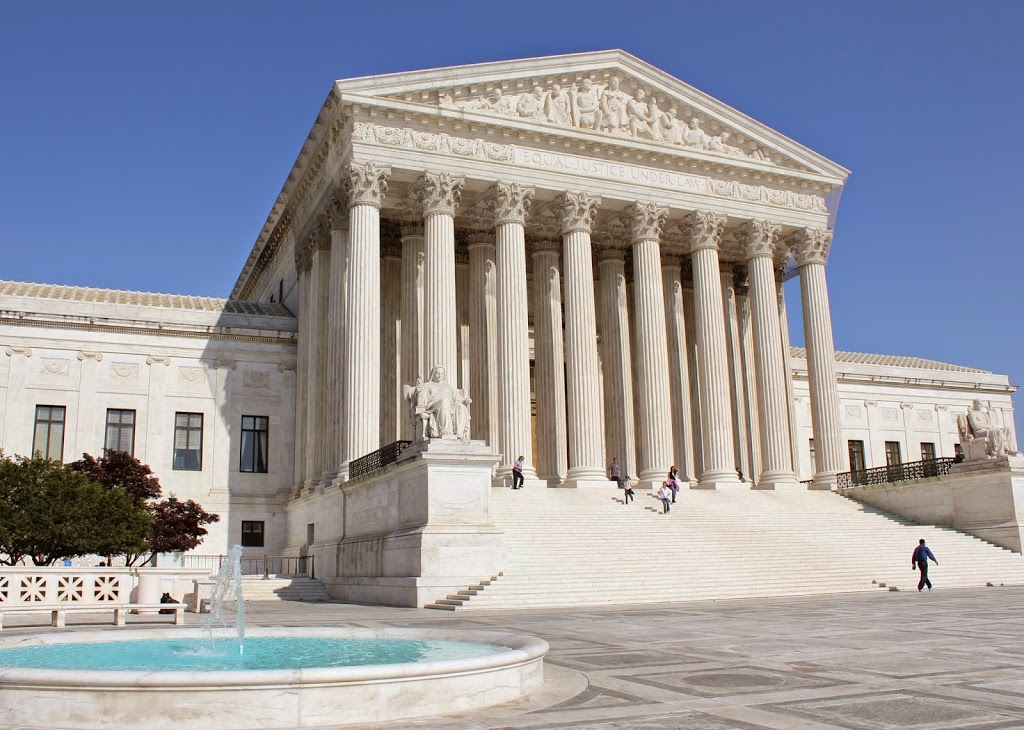 Clearly, much has changed in 147 years at the corner of 1st St. NE and A St. NE.  The building in the first two photos (which is actually the same building in the third photo) is the Old Capitol Prison.  As its name suggests, the building once served as the temporary United States Capitol.  After the Capitol was burned in the War of 1812, this building was hastily built to serve as the Capitol until the repairs could be completed.
After Congress and the Supreme Court returned to the Capitol in 1819, the building was used as a private school and later as a boarding house.  It was in this boarding house that former Vice President John C. Calhoun died in 1850; years earlier he had served as a Representative from South Carolina in the same building.  During the Civil War, the building was used as a prison, and in 1867 it was sold and converted into rowhouses, as seen in the third photo.  In 1929, it was demolished to allow for the construction of the US Supreme Court building, which, as seen in the 2012 photo, remains on the site today.