Times Square, as it appeared around 1905. Image courtesy of the Library of Congress, Detroit Publishing Company Collection.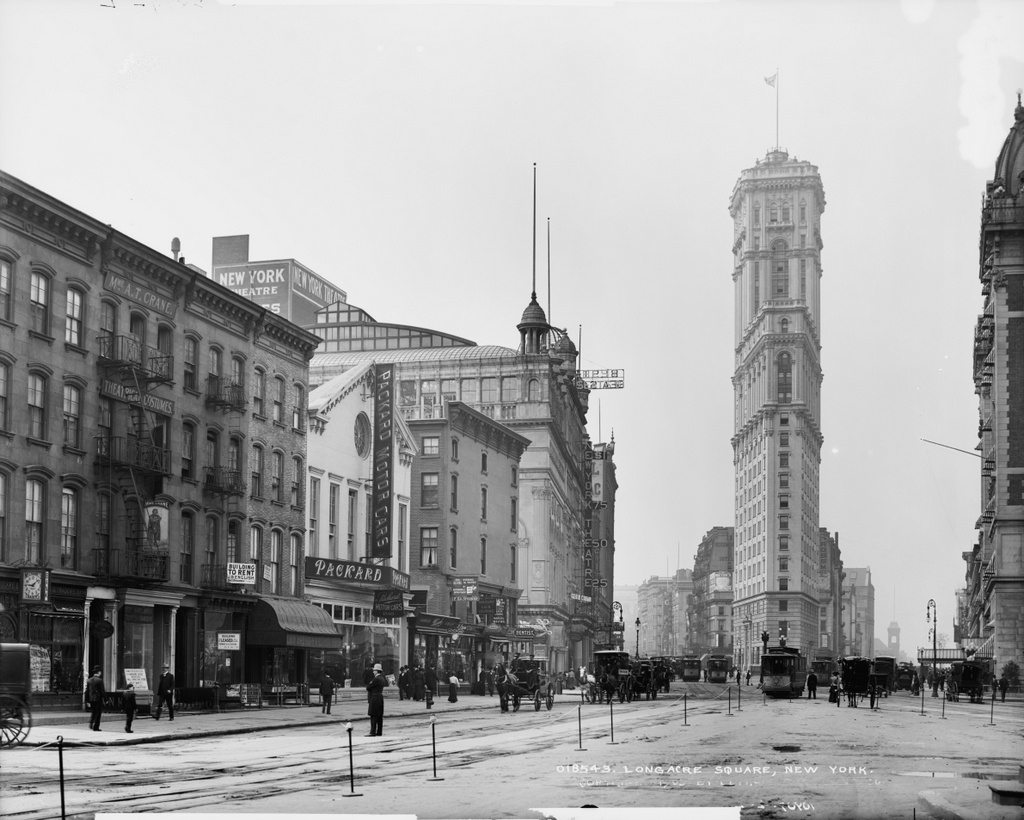 The same view in 2014: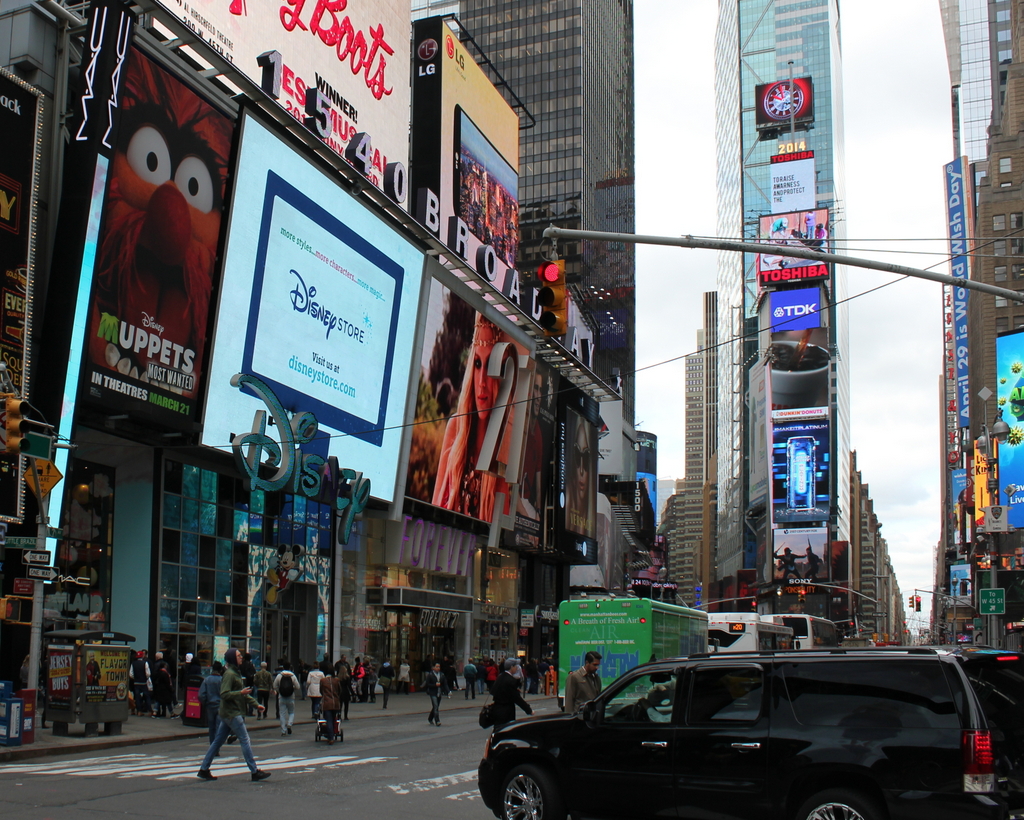 The tall building toward the right-hand side of the 1905 photo is actually still there – it's the Times Square Building, and was the headquarters of the New York Times in the early 20th century, hence the name "Times Square." The New York Times hasn't used the building in a century, but it's still there, covered in billboards, and with the famous New Years ball at the top. Because of the building's narrow dimensions, it's actually more profitable to cover it in billboards and electronic signboards instead of renting it out.  Otherwise, all of the other buildings in the first picture are either gone or are completely hiding behind billboards and signs.  I think I like the 1905 photo better.