Park Row in New York City, around 1900, when it was known as Newspaper Row. Image courtesy of the Library of Congress, Detroit Publishing Company Collection.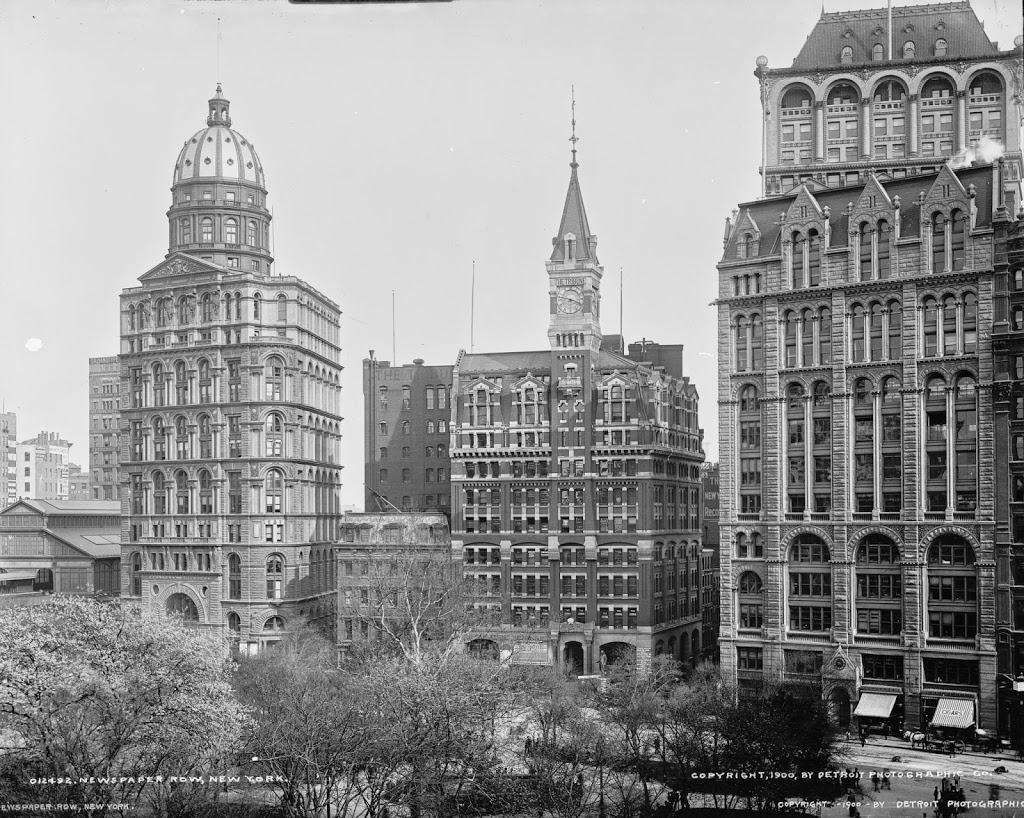 A similar view in 2014: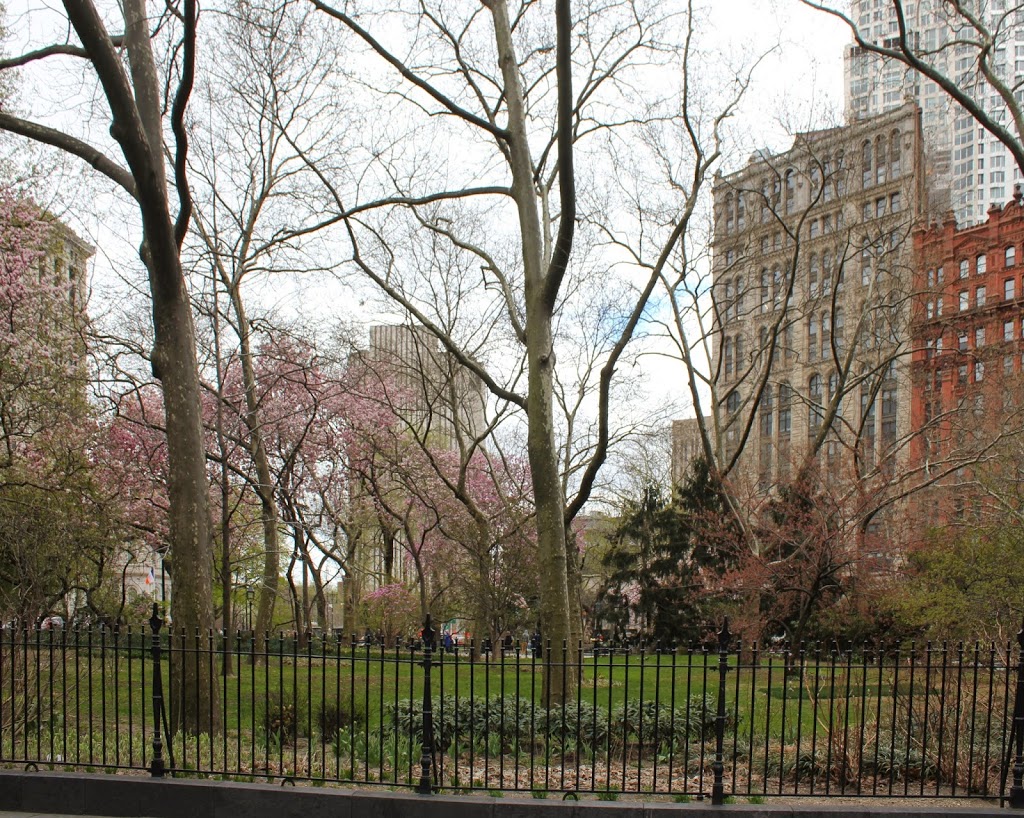 Today, Park Row forms one side of the roughly triangular City Hall Park, and in the early 1900s it was the center of New York's newspaper industry.  Known as "Newspaper Row," it was the headquarters of three major New York papers, from left to right in the 1900 photo: New York World, New York Tribune, and New York Times.  From 1890 to 1894, the New York World Building was the tallest in the world; at 308 feet it was more than twice the height of the previous tallest skyscraper.  The World itself went out of business in 1931, but its former headquarters lived on until 1955, when it was demolished to expand the ramps to the Brooklyn Bridge.  Incidentally, the first photo was taken around the time that my great-grandmother worked in the building, in the biographical department of the newspaper.
As for the other two major buildings in the 1900 photo, the Tribune building was built in 1875, long before the other two buildings, but by the turn of the century it looked woefully inadequate, sandwiched in between its two much taller neighbors and competitors.  Between 1903 and 1905, it was almost doubled in height with the addition of nine stories.  It didn't help the paper much, though; they merged with the competing New York Herald in 1924, and survived as the Herald Tribune until 1966, the same year that the building was demolished.
The Times building is still there, in a slightly modified state, but oddly enough it was the first one to be vacated by its namesake paper.  It was built in 1889, and was the home of the New York Times until 1903, when they moved to Longacre Square, renamed in Times Square, and built their headquarters there.  Today, the Park Row building is part of the Pace University campus.