The First Congregational Church of Southington, seen from the town green in May 1942. Image courtesy of the Library of Congress, FSA-OWI Collection.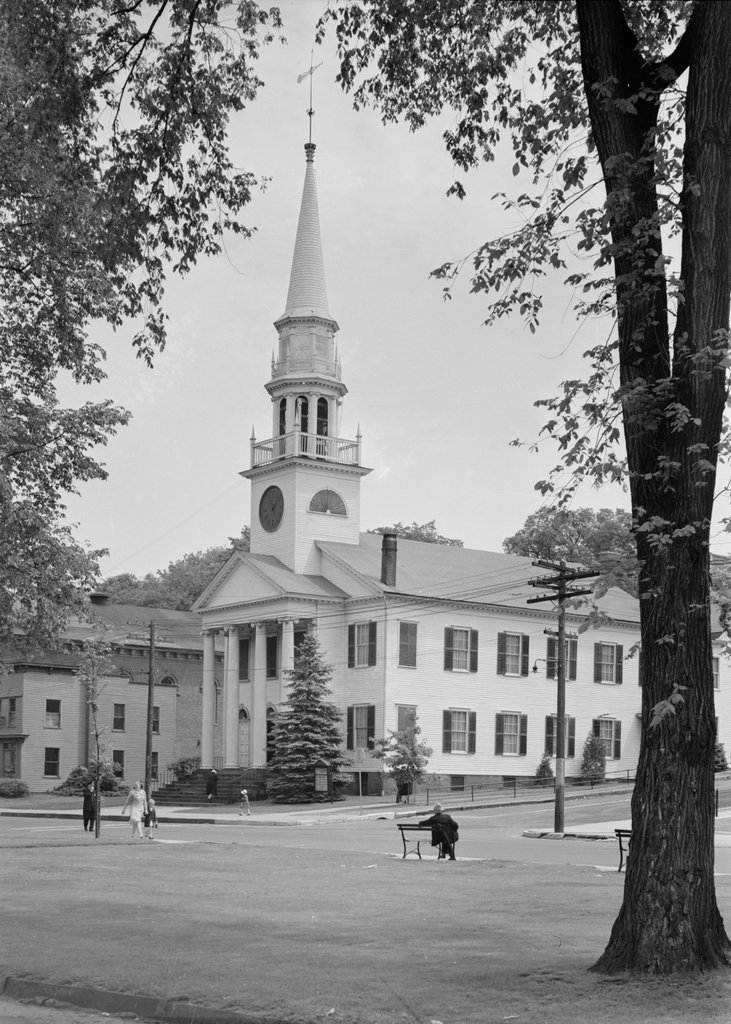 The church in 2015: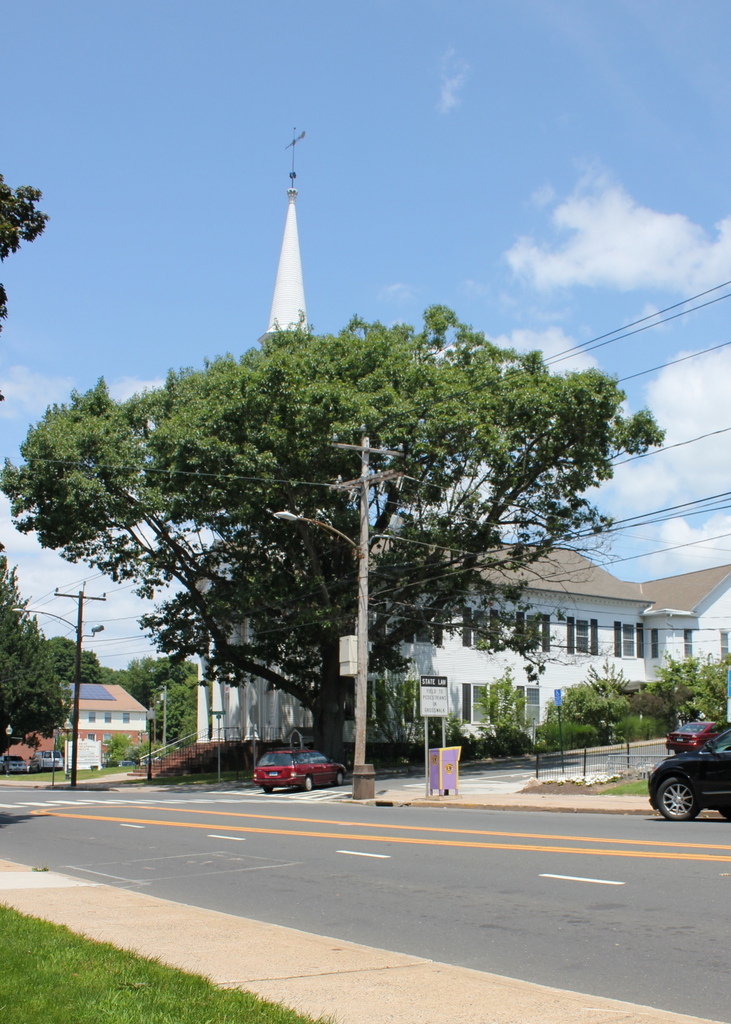 The caption of the first photo reads, "Southington, Connecticut. The First Congregational church, oldest of the town's eleven churches looks substantially the same as when it was erected in 1830."  In the 73 years since the first photo was taken, the church still hasn't changed much, and its design is very similar to several other historic churches in Connecticut.  Its Greek Revival style architecture was popular for early 19th century New England churches, and this building was one of six in the state that were built between 1817 and 1830, using essentially the same design. Located in Old Lyme, Milford, Cheshire, Litchfield, and Guilford, all of these are still standing, although the one in Old Lyme is a replica of the original, which burned in 1907.
One noticeable difference between the two photos here is that the church is now partially hidden by a large oak tree.  However, the tree is actually visible in the first photo; it was planted in 1935 as the Tercentenary Tree, marking the 300th anniversary of the founding of Connecticut.  It is probably only about 8-10 feet tall in the first photo, and can be seen just to the right of the corner of the church.  It is still standing after 80 years, and it still has a plaque next to it, indicating that it was planted by the Hannah Woodruff Chapter of the D.A.R.