Robbins Reef Light in New York Harbor, in 1951. Photo courtesy of United States Coast Guard.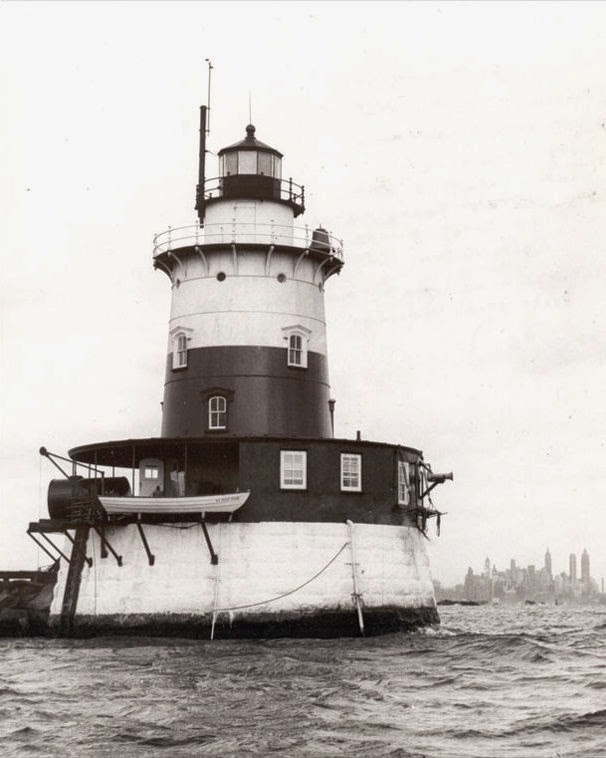 The lighthouse in 2012: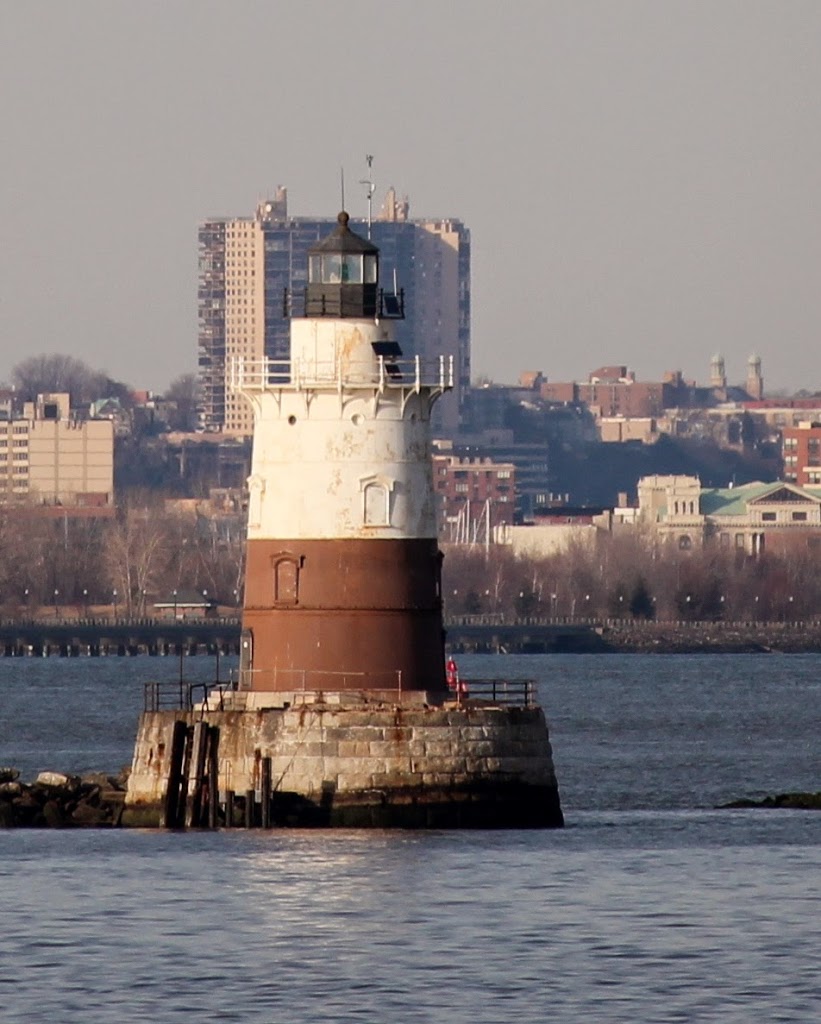 Built in 1883 to replace an earlier structure, Robbins Reef Light is situated in New York Harbor, near the route of the Staten Island Ferry, which is where the second photo was taken.  Now deactivated, the lighthouse has clearly seen better days, especially when compared to the 1951 photo.  However, in 2011 it was sold to a museum in order to preserve the historic lighthouse.