The National Mall, looking toward the Capitol Building, as seen from the Washington Monument between 1906 and 1915: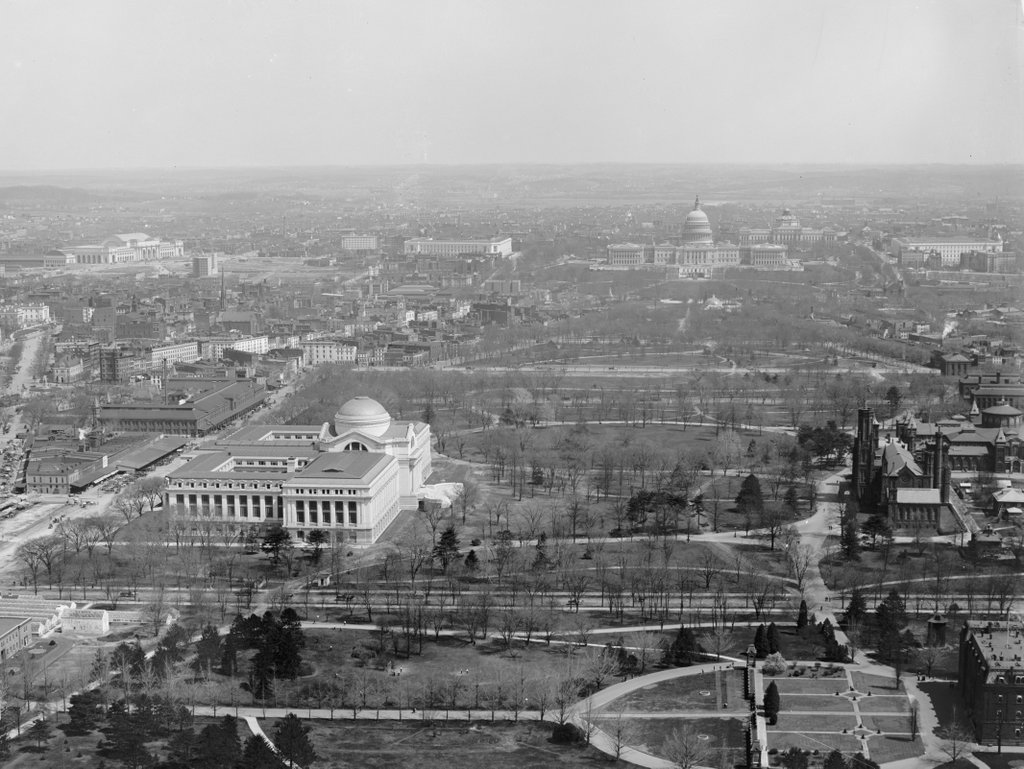 The scene in 1945. Image taken by Reginald Hotchkiss, courtesy of the Library of Congress, FSA/OWI Collection.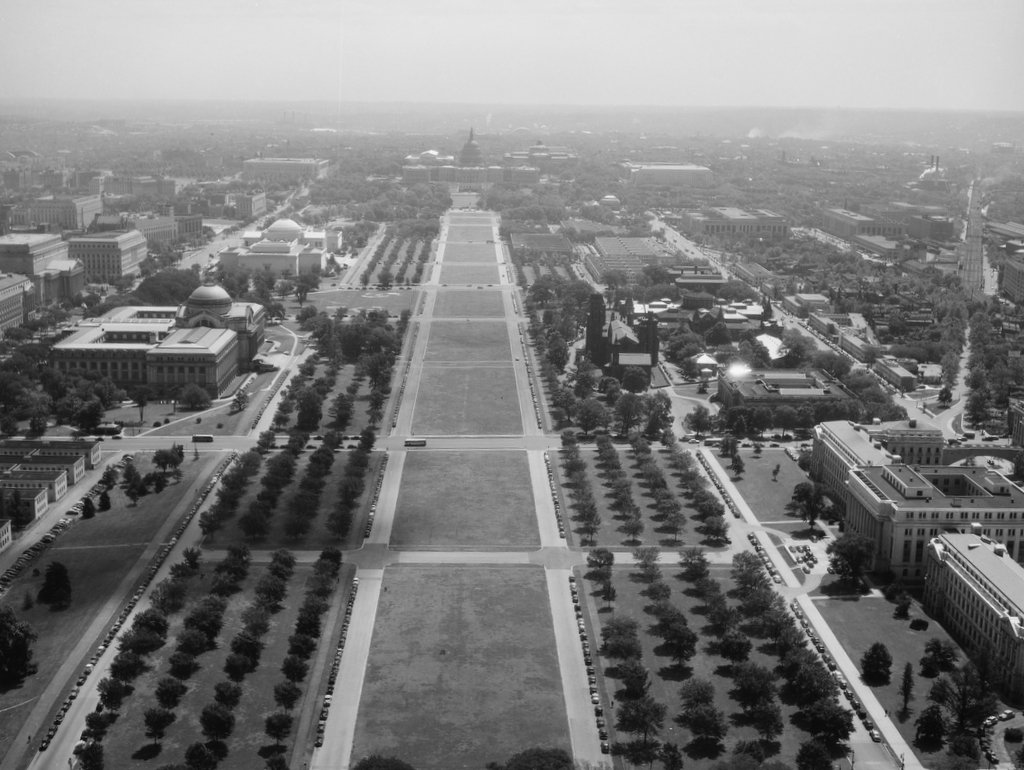 The scene in 2021: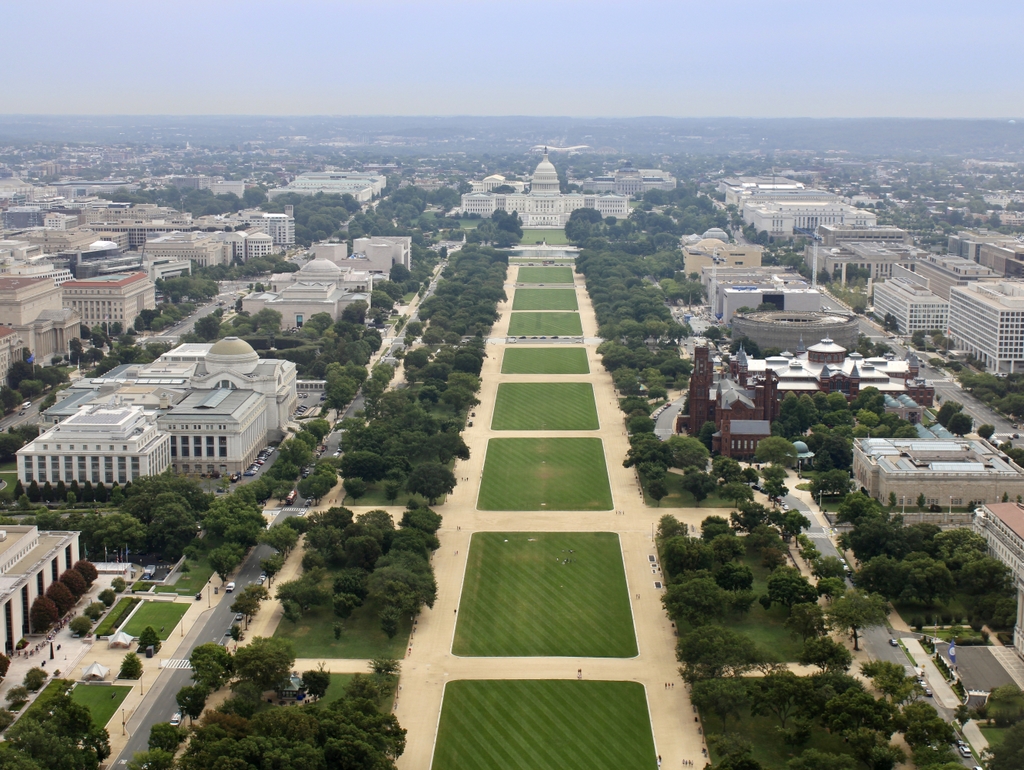 The National Mall is one of the most-visited places in Washington DC, yet it did not always have its carefully-manicured appearance, as shown in the first photo. Several major landmarks were already standing here along the Mall, most notably the National Museum of Natural History on the left and the Smithsonian Castle on the right, with the Arts and Industries Building just beyond it to the right. Further in the distance of the first photo is the Capitol, with the Library of Congress behind it. However, most of the Mall was still vacant at this point, and it would be many more decades before all of the current Smithsonian museums were constructed here.
The second photo, taken in 1945, shows several newer buildings in this scene, including the National Archives on the far left, the National Gallery of Art just beyond the Museum of Natural History, and the Supreme Court Building behind the Capitol. Aside from these major institutional buildings, though, the Mall area also became the site of many temporary War Department buildings during World War I and II. Some of these can be seen in the second photo, particularly in the lower left and upper middle of the photo. During the first half of the 20th century, the landscaping of the Mall also changed significantly, and in the 1930s a number of elm trees were planted in rows along the Mall, as shown in the second photo.
Today, more than 75 years after the second photo was taken, the Mall is home to even more museums, many of which were constructed on the sites of the temporary wartime buildings. In the lower left corner of the scene is the Museum of American History, and in the upper right is the Hirshorn Museum, the National Air and Space Museum, and the National Museum of the American Indian. Further in the distance on the left, the National Gallery of Art has since expanded, and now has a second building to the east of its original facility. Despite these additions, though, the scene is still easily recognizable from the second photo, and even many of the elm trees are still standing, despite being threatened by Dutch Elm Disease.