The view looking down the James River from Drewry's Bluff, in 1865. Image courtesy of the Library of Congress, Civil War Collection.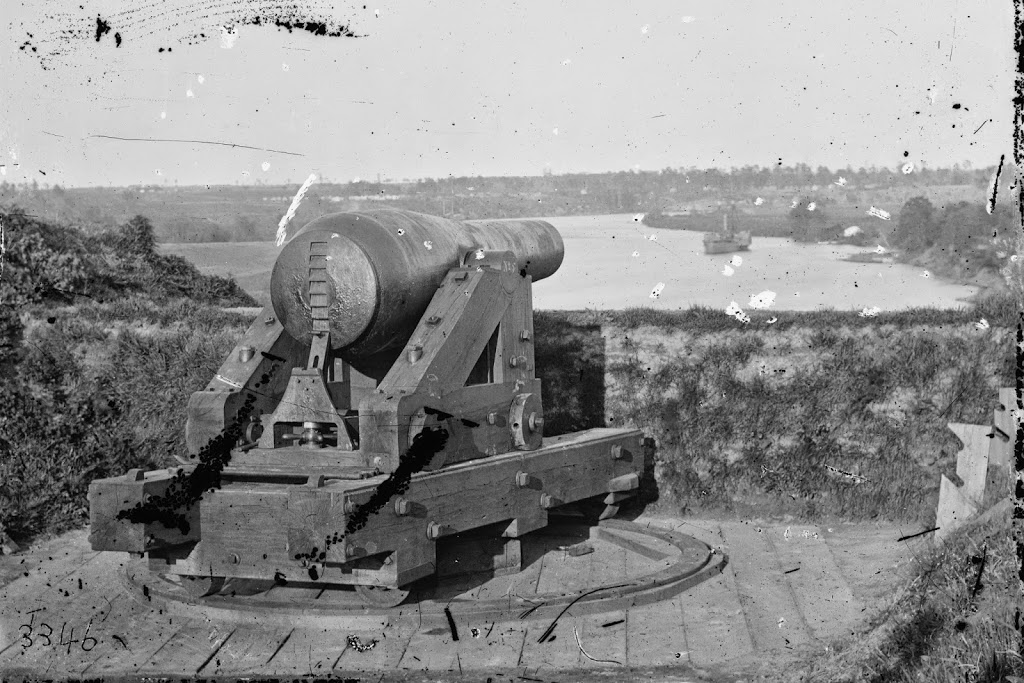 The same view in 2012: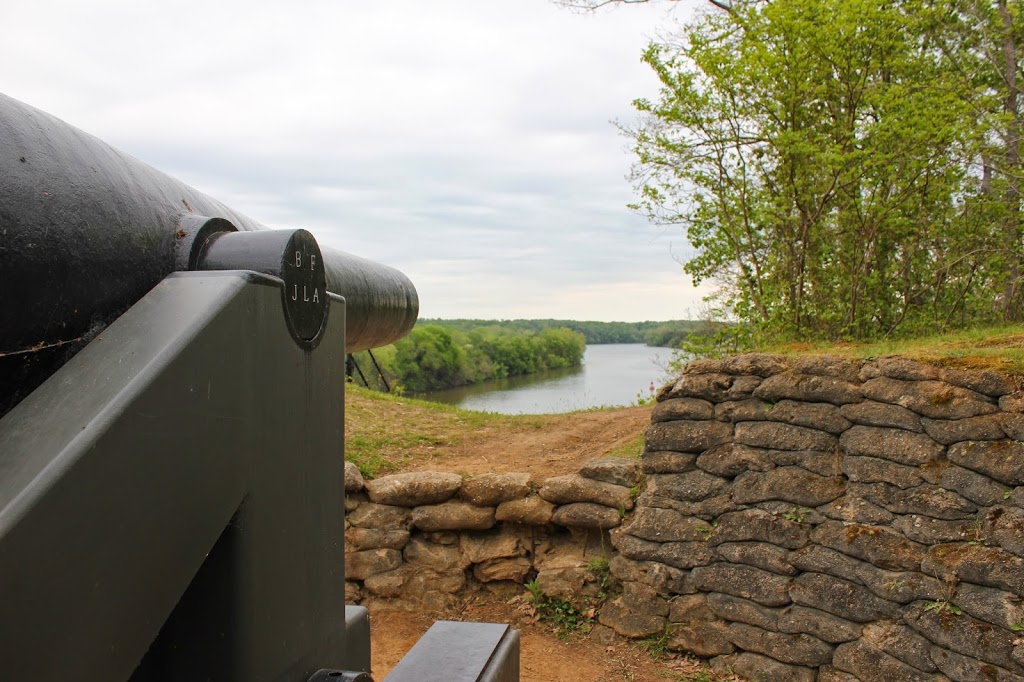 When the top photo was published on a stereo card in 1865, the caption was "One reason why we did not go to Richmond."  Indeed, this gun was perhaps the reason why Richmond wasn't taken until the very end of the Civil War.  As seen in the photos, the gun overlooks a long, downstream section of the James River.  Built as part of Fort Darling, it was located downstream of Richmond, so any attacking Union naval force had to contend with this and two other guns at the fort in order to reach the capital.  An attempt was made in 1862, and five navy ships, including the famed USS Monitor, headed upstream.  At Drewry's Bluff, the wooden ships were unable to advance, so the ironclad Monitor did.  However, the Monitor's guns didn't elevate enough to reach the top of the 90-foot cliff, so the Union forces had to retreat.  Another attempt was made in 1864 to capture the fort, but this too failed, and the fort remained in Confederate hands up until the final days of the war.
Today, the site of the fort is preserved by the National Park Service, and the cannon in the 2012 photo is an original cannon, although not necessarily the same one in the 1865 photo.  The carriage beneath the cannon, however, is a modern reproduction.