The view from the dedication of the Lincoln Memorial on May 30, 1922. Image courtesy of the Library of Congress, National Photo Company Collection.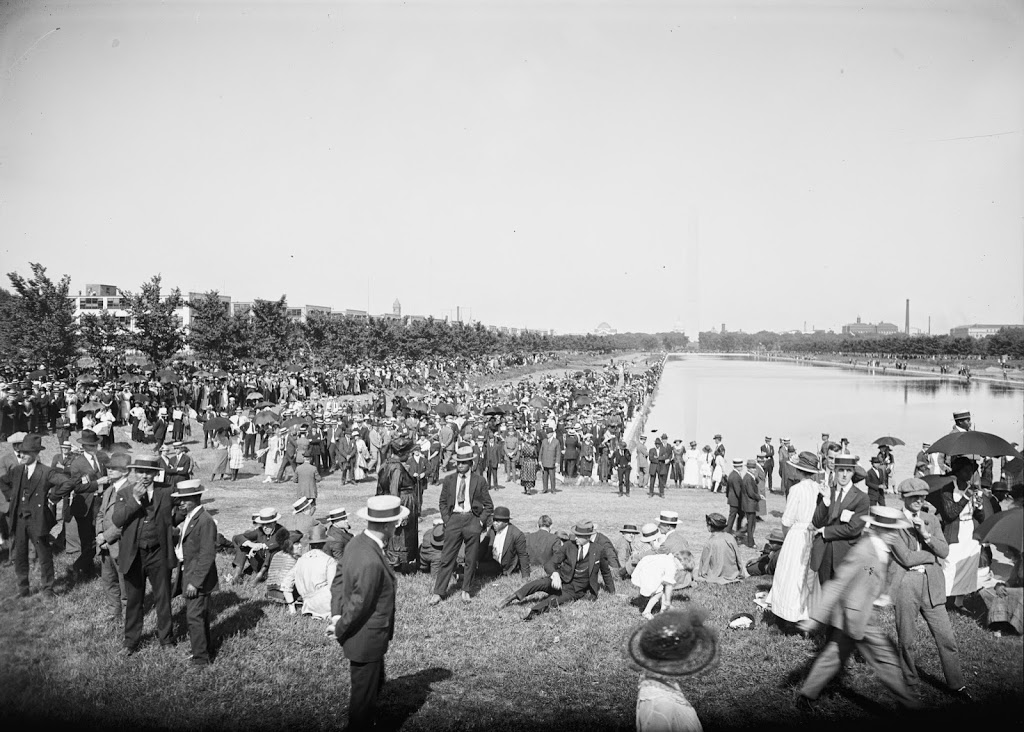 The same view in 2006: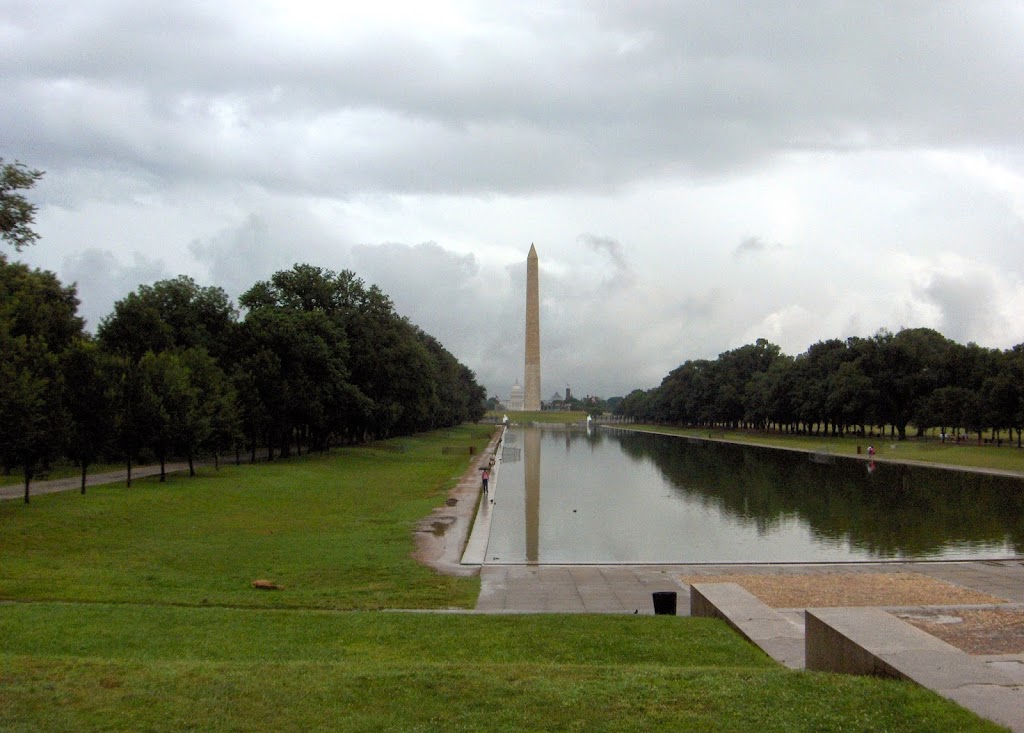 The dedication of the Lincoln Memorial attracted quite a crowd, which contrasts with the dreary, deserted view of the same scene 84 years later.  Other than the people, though, the scene remains similar. The Washington Monument and Reflecting Pool are still there, although the Main Navy and Munitions Buildings, barely visible beyond the trees to the left in 1922, are long gone now.