The view of Old First Church in Springfield, Massachusetts from Court Square, around 1908. Photo courtesy of the Library of Congress, Detroit Publishing Company Collection.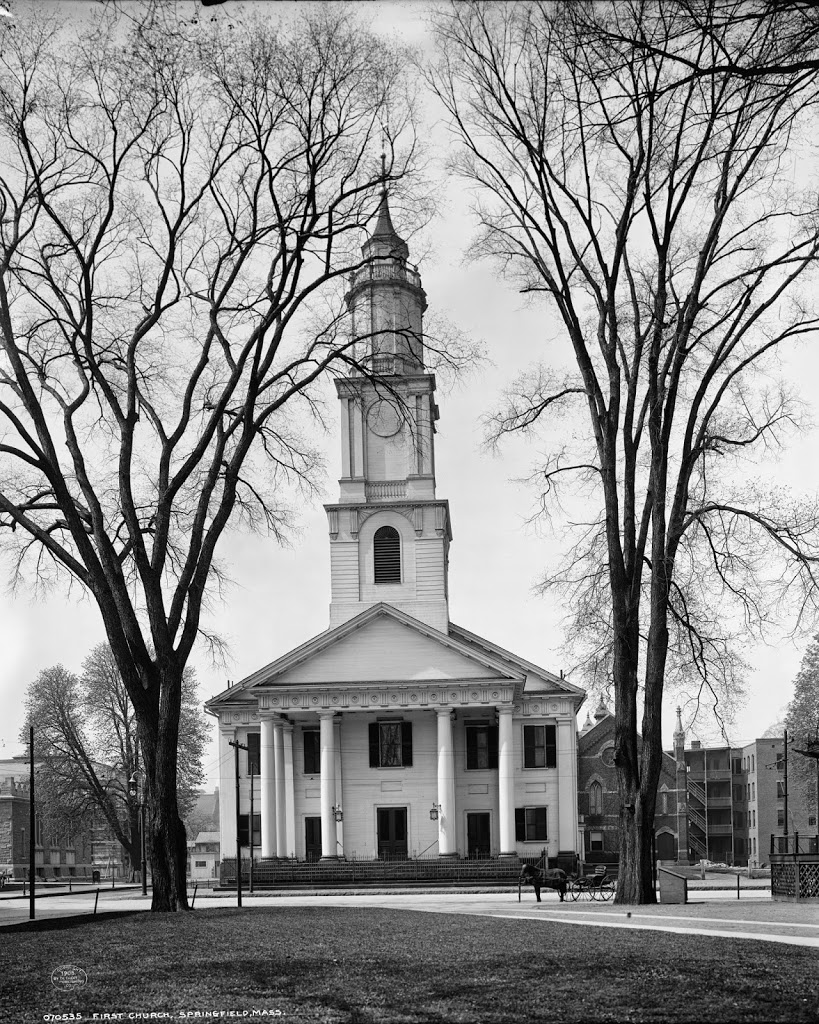 The same view in 2013: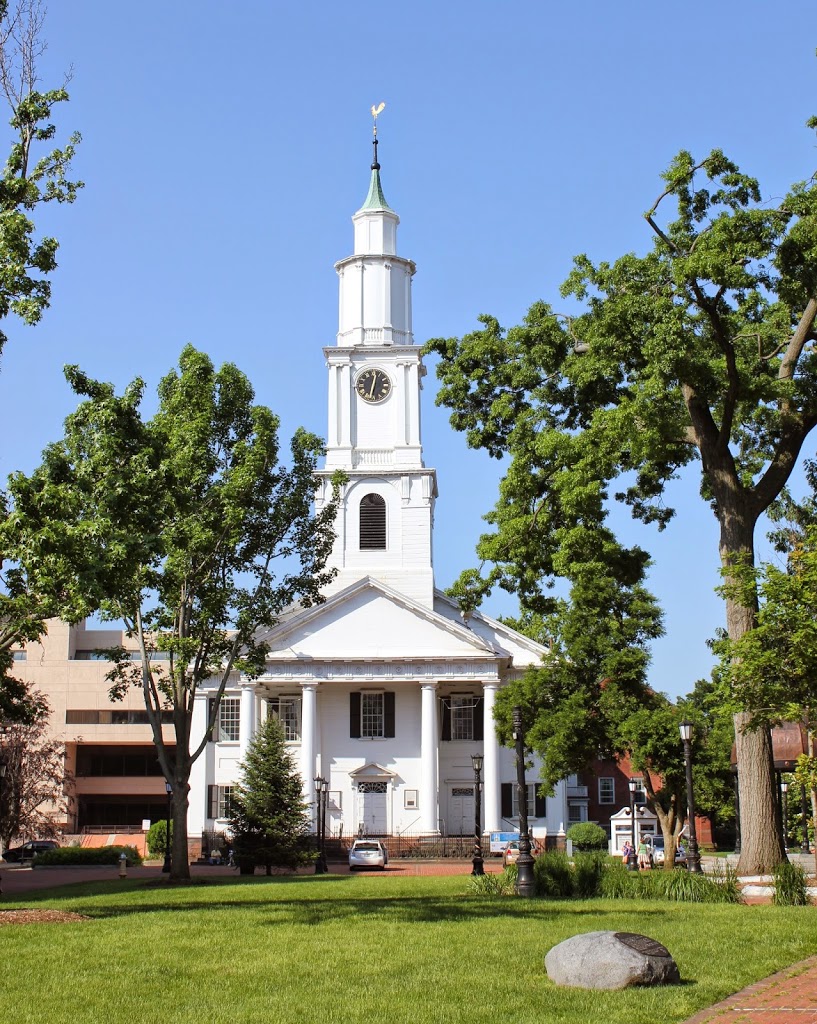 Old First Church has been one of Springfield's most prominent landmarks for nearly 200 years.  It is Springfield's fourth meeting house, all of which have been located on or around present-day Court Square.  The current building was completed in 1819, and was home to the First Church of Christ until 2007, when the congregation disbanded.  During that time, the church hosted notable guests including Daniel Webster, abolitionist John Brown, singer Jenny Lind, and evangelist D.L. Moody.  In 1848, the body of former president John Quincy Adams lay in state in the center aisle, as he was being brought back to Quincy from Washington, D.C.
After the congregation disbanded in 2007, the City of Springfield purchased the historic building, and rent it out for various events.  Note the missing railing near the top of the steeple – it was removed following damage from the June 1, 2011 tornado. Otherwise, the exterior of the building remains much the same as it was over 100 years ago.  To the right, barely visible in the 2013 photo, is a brick structure that appears very different.  Physically attached to the church, it was gutted and renovated in 1947, which among other things included removing most of the Victorian-era windows and details.
2014 note: the railing near the top of the steeple was restored in October 2014