The Washington Monument, around 1860. Image courtesy of the Library of Congress, Brady-Handy Collection.
The monument in 2012: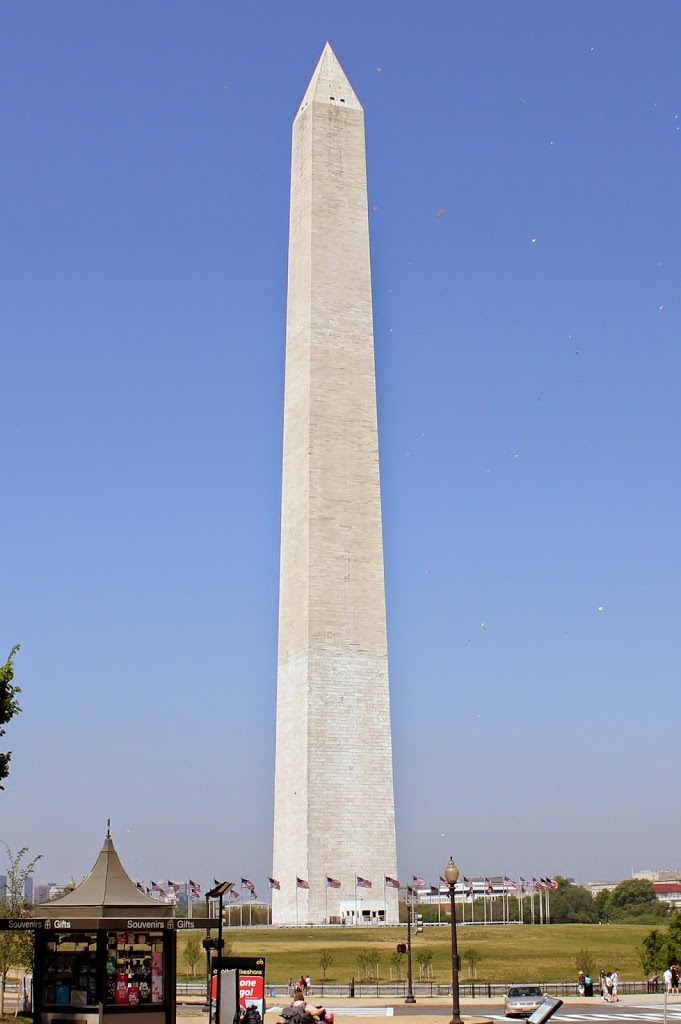 Ever notice how the bottom third of the Washington Monument is a few shades lighter than the upper part?  The top photo shows why. Taken by noted Civil War photographer Mathew Brady, it shows the monument during the long stoppage in construction.  The construction started in 1848, and made it about 150 feet up by 1854, when work was halted, at first due to fundraising issues and later because of the Civil War.  Construction resumed in 1877, and was completed in 1884, at the height of 555 feet.  It was topped off with a 100-ounce aluminum apex.  At the time, aluminum was a precious metal, and it also served as a lightning rod.