A young man and woman, seated in front of the American Falls at Niagara Falls, around 1858. Photo courtesy of Library and Archives Canada.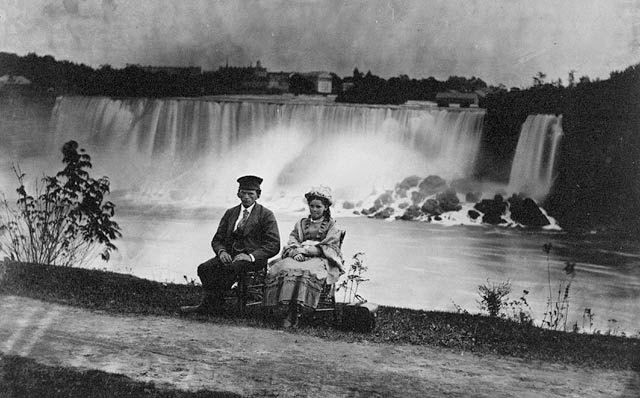 The scene in 2005: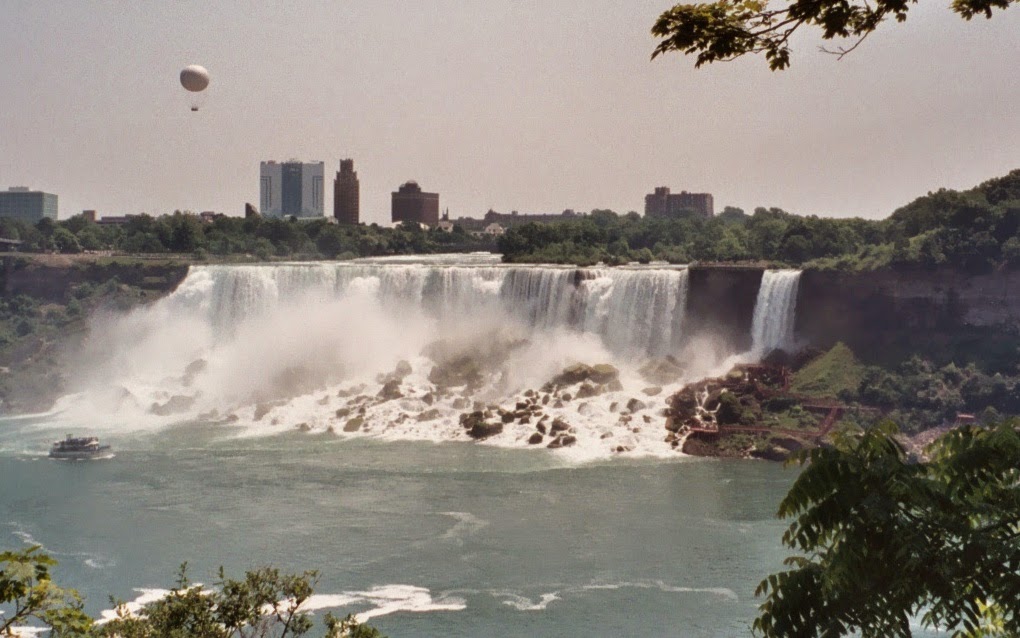 Niagara Falls has been a popular tourist destination since the 19th century, and was particularly popular as a honeymoon destination – perhaps that was the occasion for the young couple in the first photo.  Much has changed at the Falls since then, both the surrounding area and the waterfalls themselves.  In the distance, the high-rise buildings reflect the increasing popularity and tourist-oriented nature of Niagara Falls, and if the cameras were turned around, one would see even more striking changes on the Canadian side of the gorge.
One obvious change with the American Falls is the accumulation of rocks at its base.  The 2005 photo shows a much shorter distance from the top to the rocks at the bottom, which were deposited by rock slides and erosion caused by the waterfall's steady retreat upstream.  By the 1960's, there was great concern that the American Falls would erode to the point where they would become a series of rapids rather than a true waterfall, so the water was diverted from it and the American side of the Falls was temporarily shut off.  Geologists secured and stabilized some of the most erosion-prone areas, but they determined that it would be too costly to remove the rocks that had already fallen.