The American Falls at Niagara Falls, seen from the Canadian side around 1905. Image courtesy of the Library of Congress, Detroit Publishing Company Collection.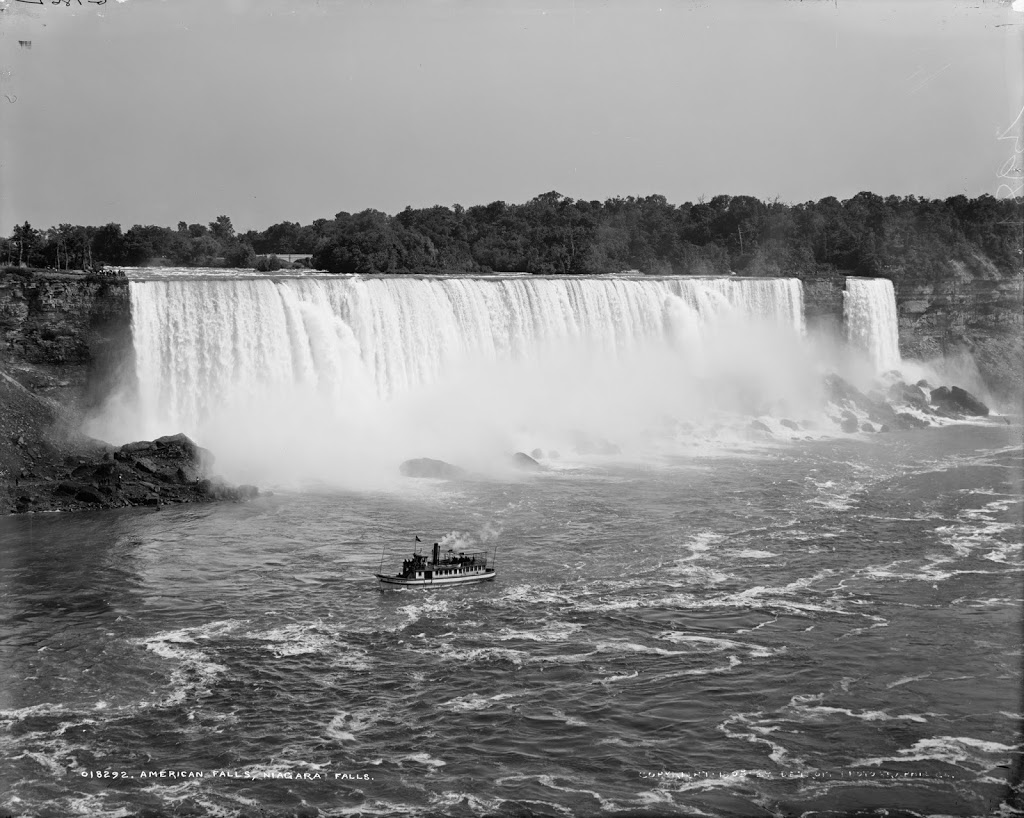 The same view a century later in 2005: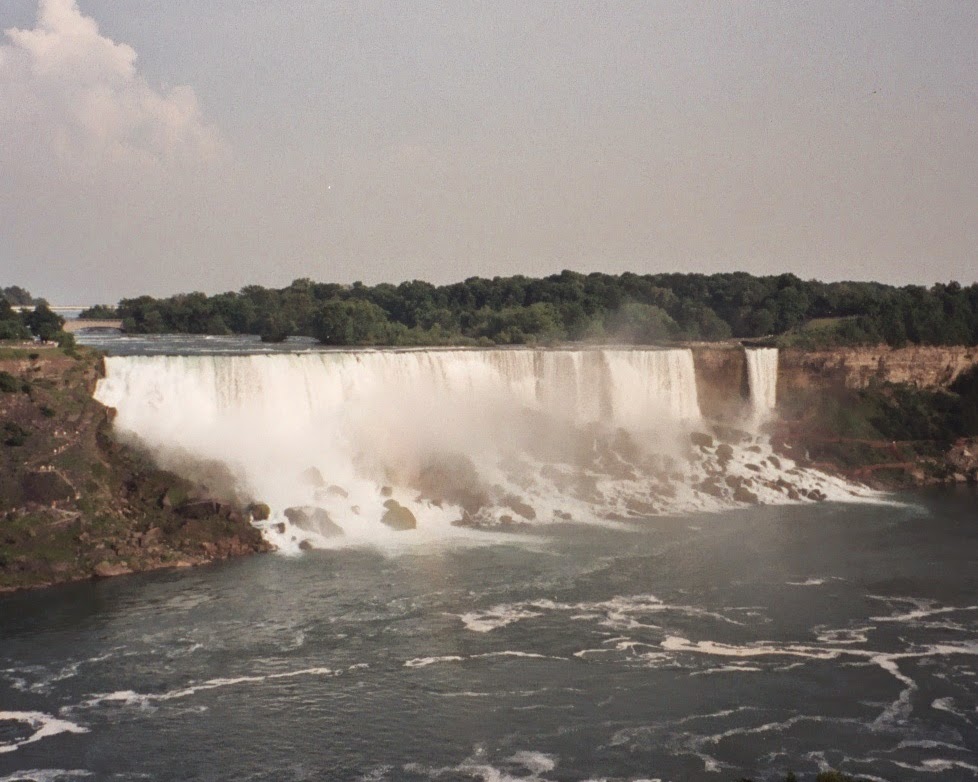 As mentioned in my previous post, the American side of Niagara Falls has changed a great deal, with erosion contributing to the large pile of rocks at the base of the waterfall.  In 1969, the water was diverted away from the American Falls, and work was done to stabilize it and prevent it from becoming just a series of rapids, but the existing rocks at the base were not removed.  As a result, the American Falls looks far less dramatic than it did 100 years ago, but the Falls nonetheless remain just as popular a tourist destination as ever.
At the base of the Falls is the Maid of the Mist, one of of two such boats that brought tourists to the base of the Falls.  Both of these boats burned in a fire in 1955, but newer Maid of the Mist boats continue to give tours of Niagara Falls.