The view of Manhattan and the Brooklyn Bridge from Brooklyn, around 1900. Image courtesy of the Library of Congress, Detroit Publishing Company Collection.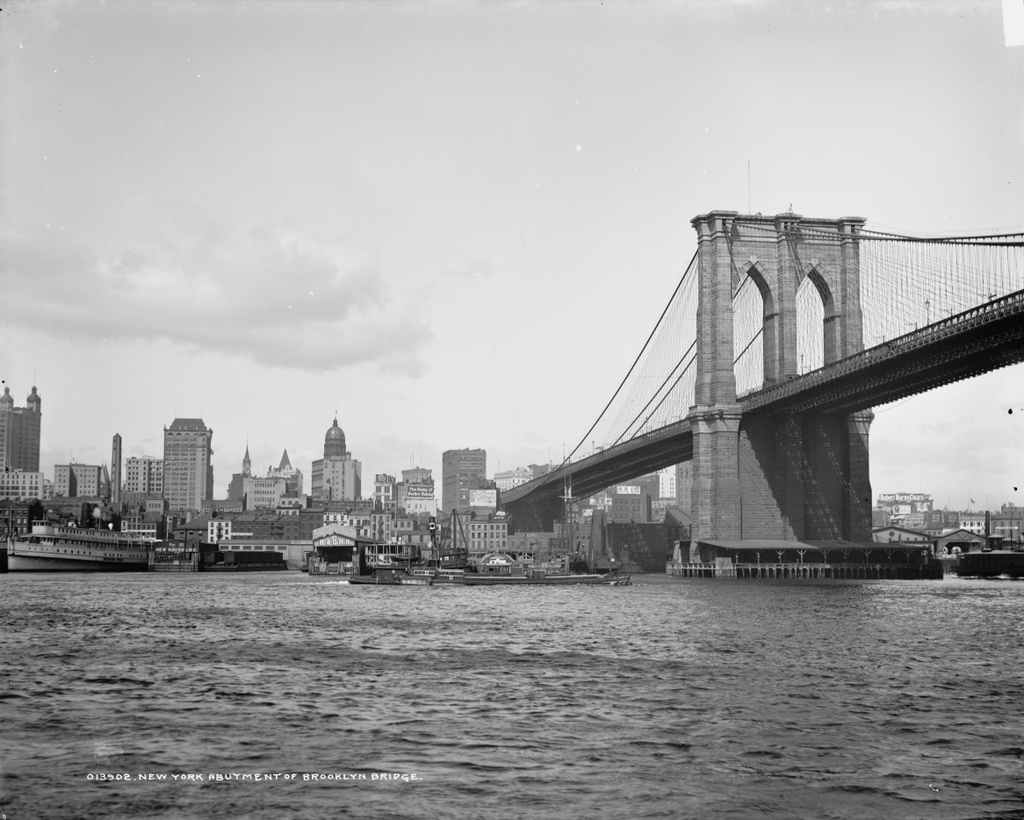 The view in 2013: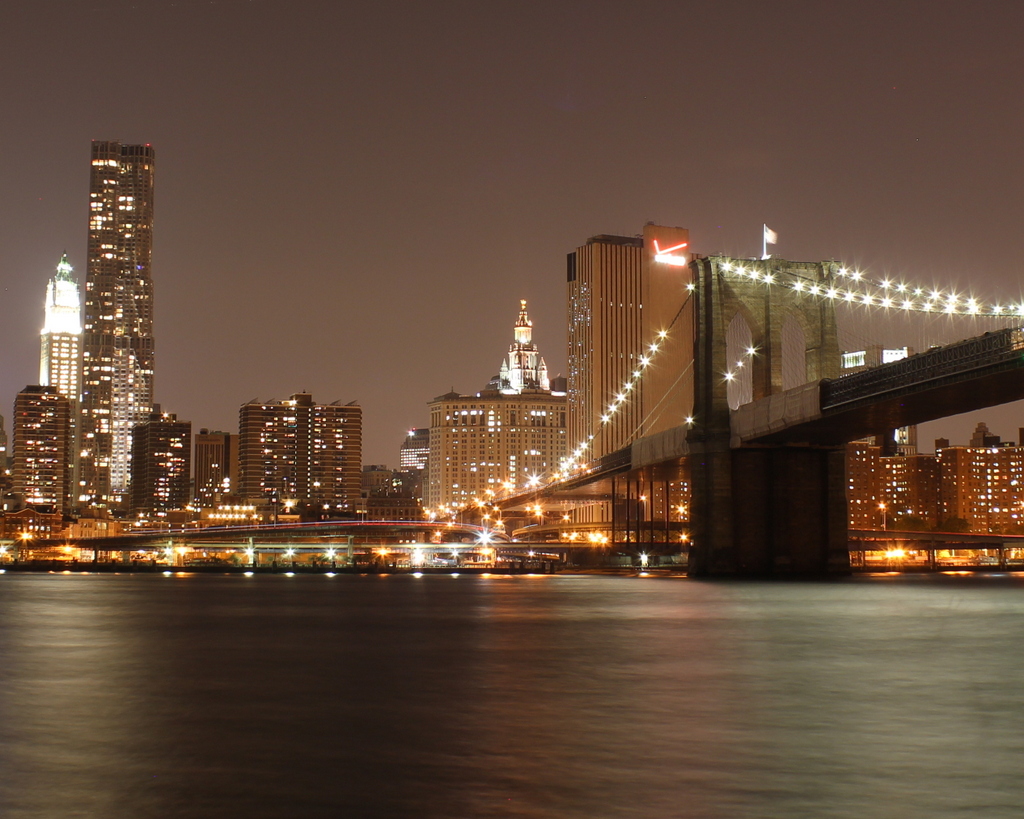 The scene in 2023: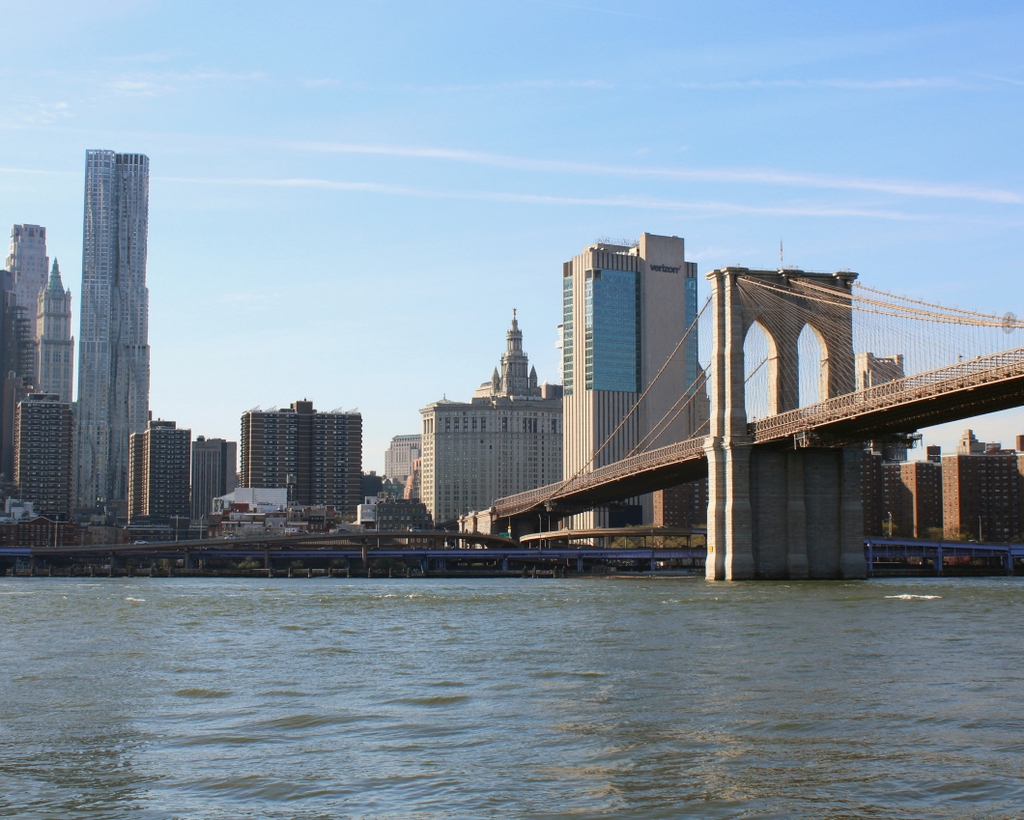 The difference is like night and day.  Cheesy puns aside though, there is quite a difference in the Manhattan skyline between the two photos, over 100 years apart.  The Brooklyn Bridge is still there, but otherwise, as far as I can tell, none of the buildings in the first photo are visible in the second.  At least one of them – the tall Park Row Building at the far left of the first photo – still exists today, but I don't think it can be seen from here.
April 2023 Update: I have added an updated photo, showing the scene during the daytime.