The view along the Brooklyn Bridge Promenade, looking toward Manhattan, between 1908 and 1920. Image courtesy of the Library of Congress, Detroit Publishing Company Collection.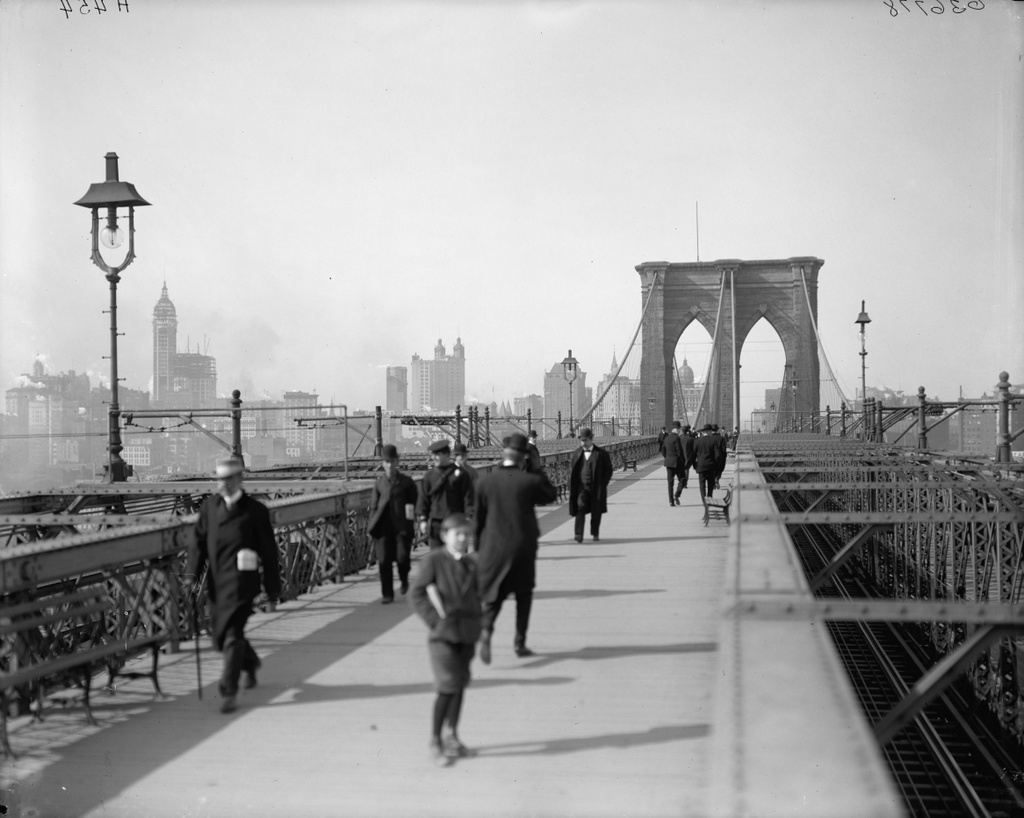 The same view in 2013: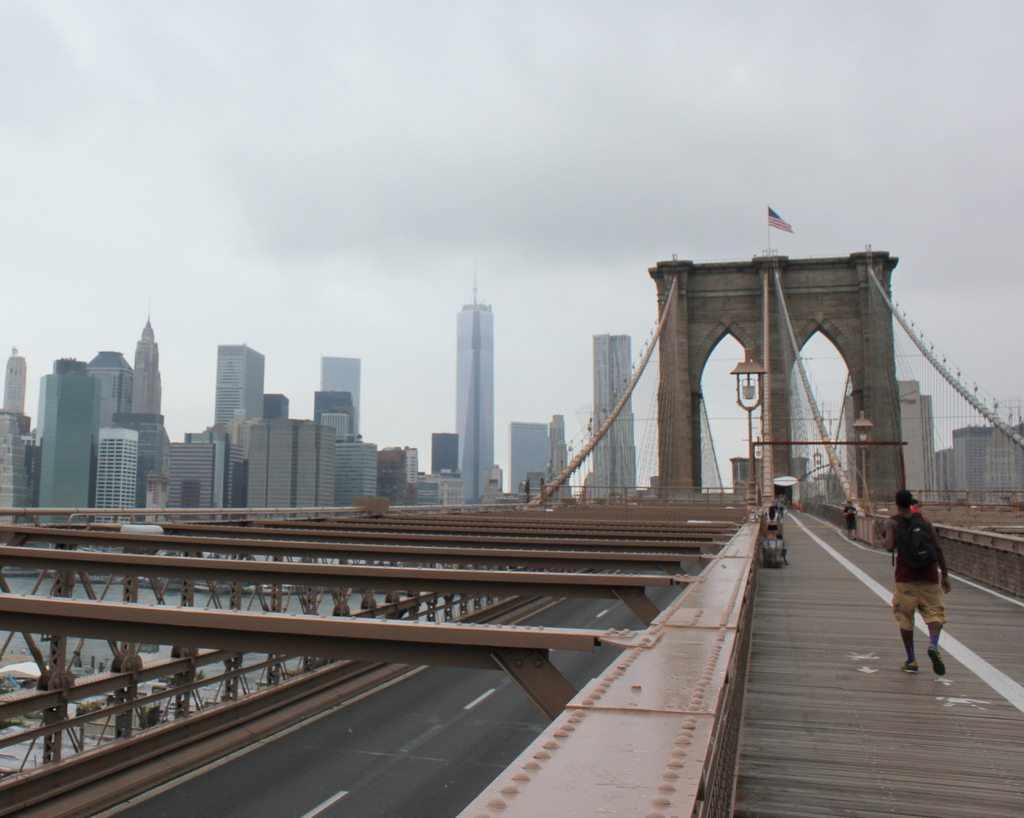 The angle here isn't exact, since they were taken from different sides of the walkway, but both photos show the same view of the Brooklyn Bridge and of the Manhattan skyline.  The first photo is interesting, because although the subject of the photo is the bridge, the background shows three different buildings that were, at one point, the tallest in the world:
1. New York World Building: The tallest from 1890 to 1894, demolished in 1955 to expand the approaches for the Brooklyn Bridge.  The dome of the building is barely visible under the left-hand arch of the bridge tower.
2. Park Row Building:  Held the record from 1899 to 1901, and the building still exists, although it's not visible in the 2013 photo.  It can be seen in the first photo, near the center, with the two towers on top.
3. Singer Building: Held the record from 1908 to 1909, and was demolished in 1968.  It is readily visible on the far left of the first photo, and its location today is marked by One Liberty Plaza, the large black rectangle at the base of the new World Trade Center building.