The view of the docks at the foot of Wall Street along South Street in New York City, between 1900 and 1905. Image courtesy of the Library of Congress, Detroit Publishing Company Collection.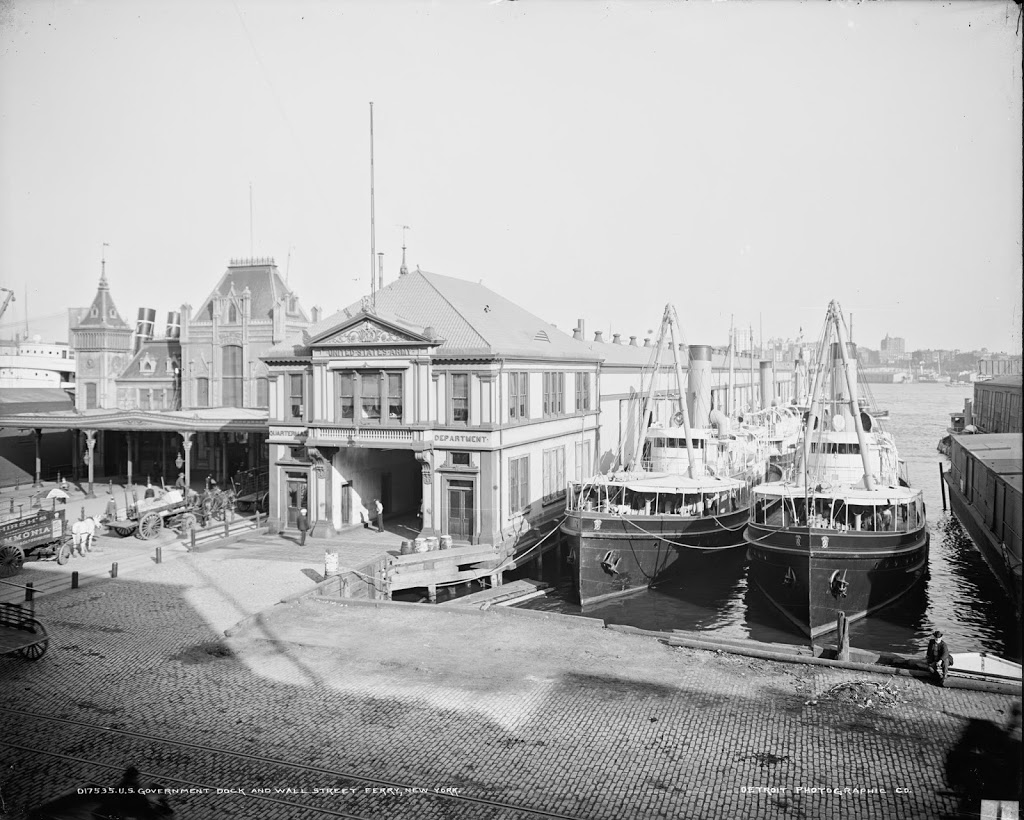 The same view in 2014: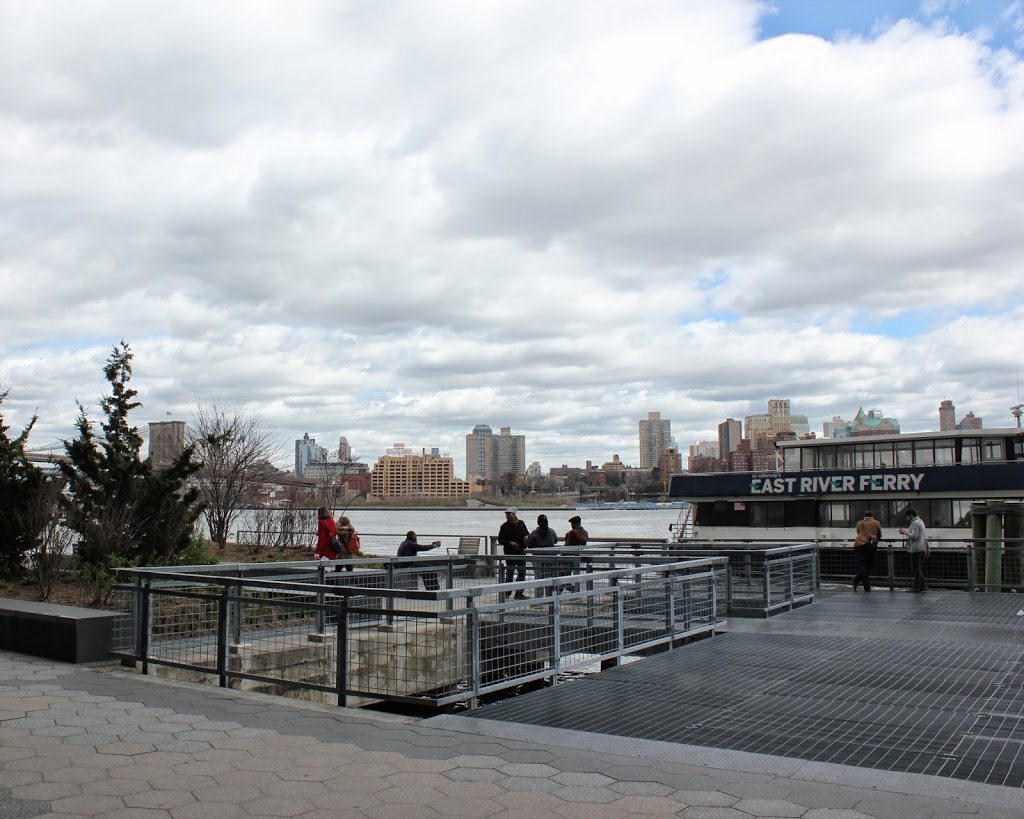 Located on the East River waterfront, across South Street from the foot of Wall Street, the ferry terminal at the left provided passage from Manhattan to Brooklyn. Although the importance of East River ferries decreased once the Brooklyn Bridge and subsequent bridges were completed, ferries still play a role in New York's transportation, as seen in the 2014 photo, where the site is still being used as a ferry terminal.  The actual boats visible in the first photo are not the ferries; they belonged to the US Army Quartermaster Corps, which no longer has a base in this area.