The view looking north along the South Street docks along the East River around 1900, with the Brooklyn Bridge in the background. Image courtesy of the Library of Congress, Detroit Publishing Company Collection.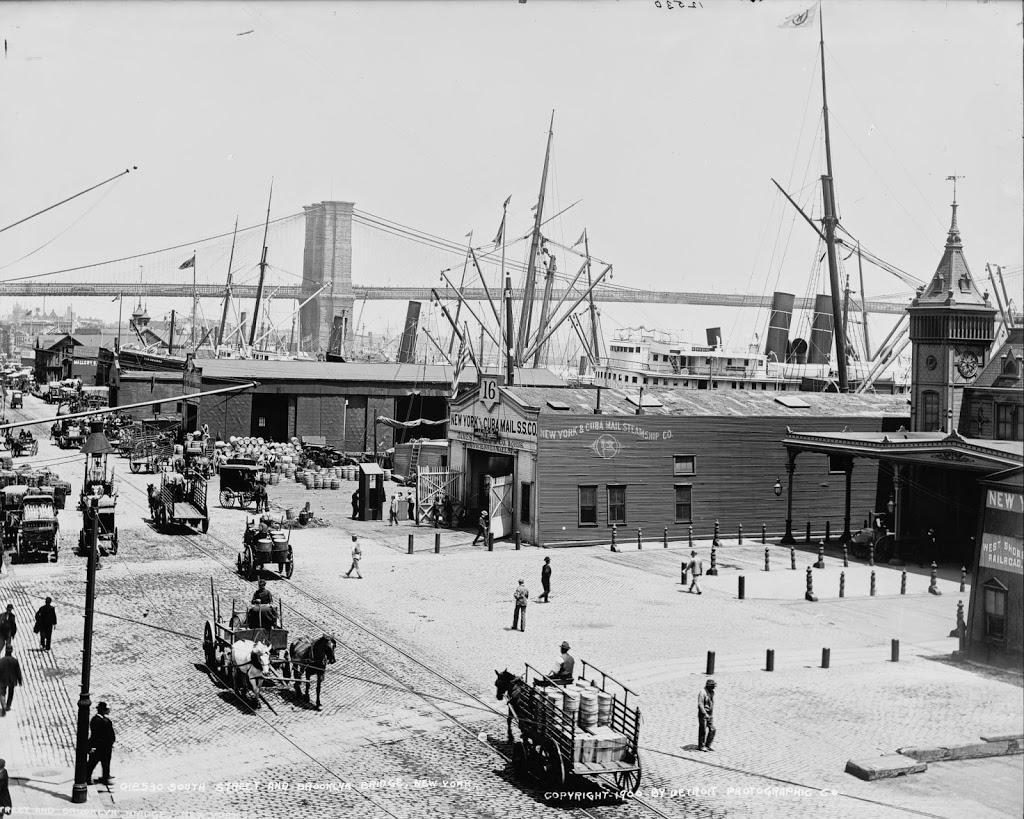 The scene in 2014: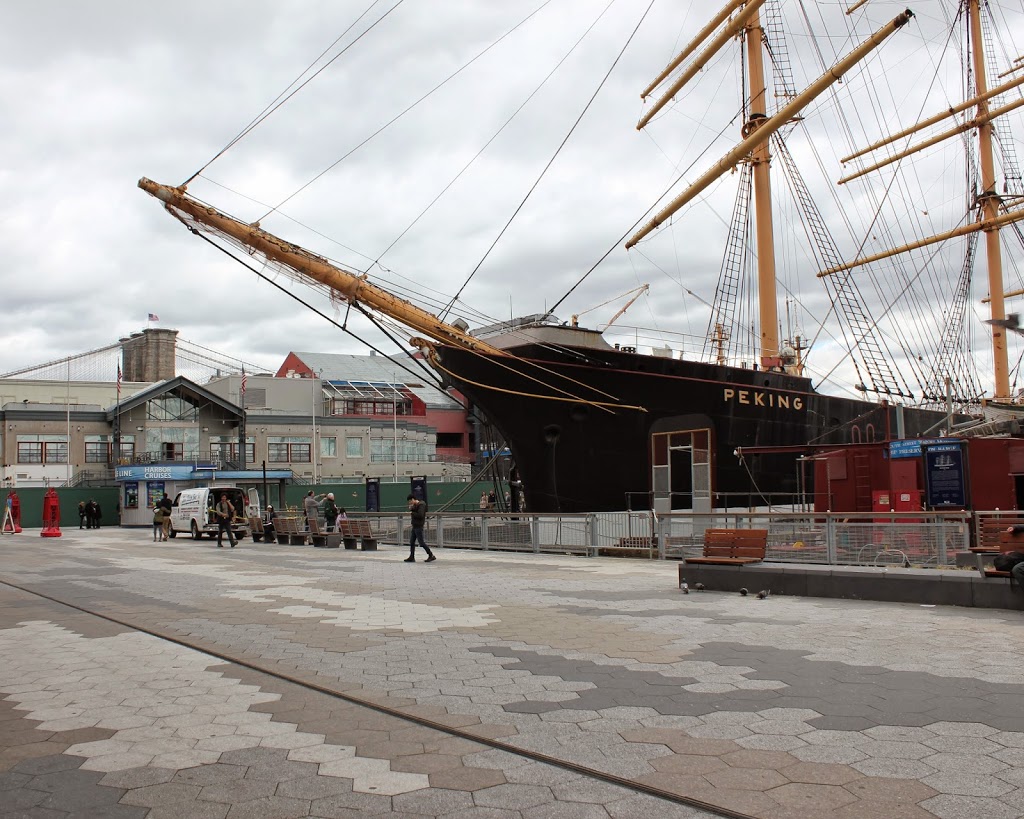 There isn't much left to remind visitors of the bustling seaport that lower Manhattan once was, and South Street itself, which was teeming with activity in 1900, is now a quiet street underneath the elevated FDR Drive (named after a person who, when the first photo was taken, was just starting his studies at Harvard).
The first photo shows the docks of the New York and Cuba Mail Steamship Company, also known as the Ward Line. They went out of business in 1954, and their docks are now home to the South Street Seaport, which owns a number of historic ships, including the Peking, the 1911 sailing ship visible in the second photo. The only actual structure from the 1900 photo that still exists today is the Brooklyn Bridge, seen in the background of both photos.