The Detroit Publishing Company offices at 229 Fifth Avenue in New York City, between 1900 and 1905. Image courtesy of the Library of Congress, Detroit Publishing Company Collection.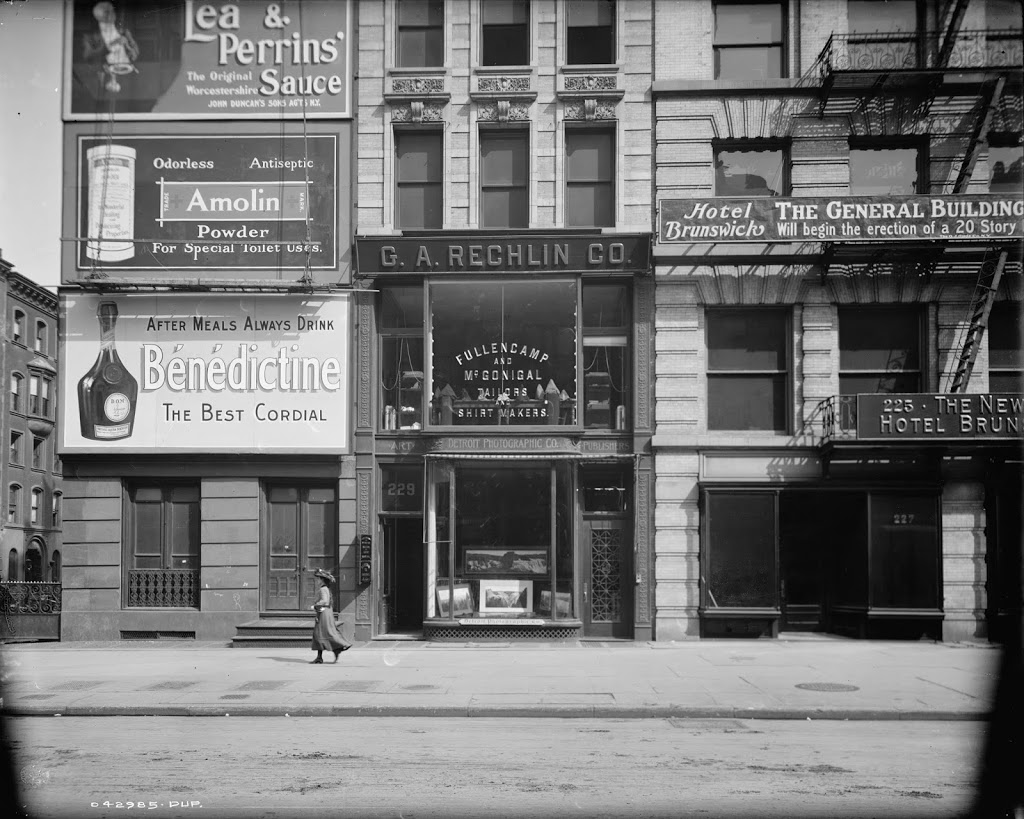 The location in 2014: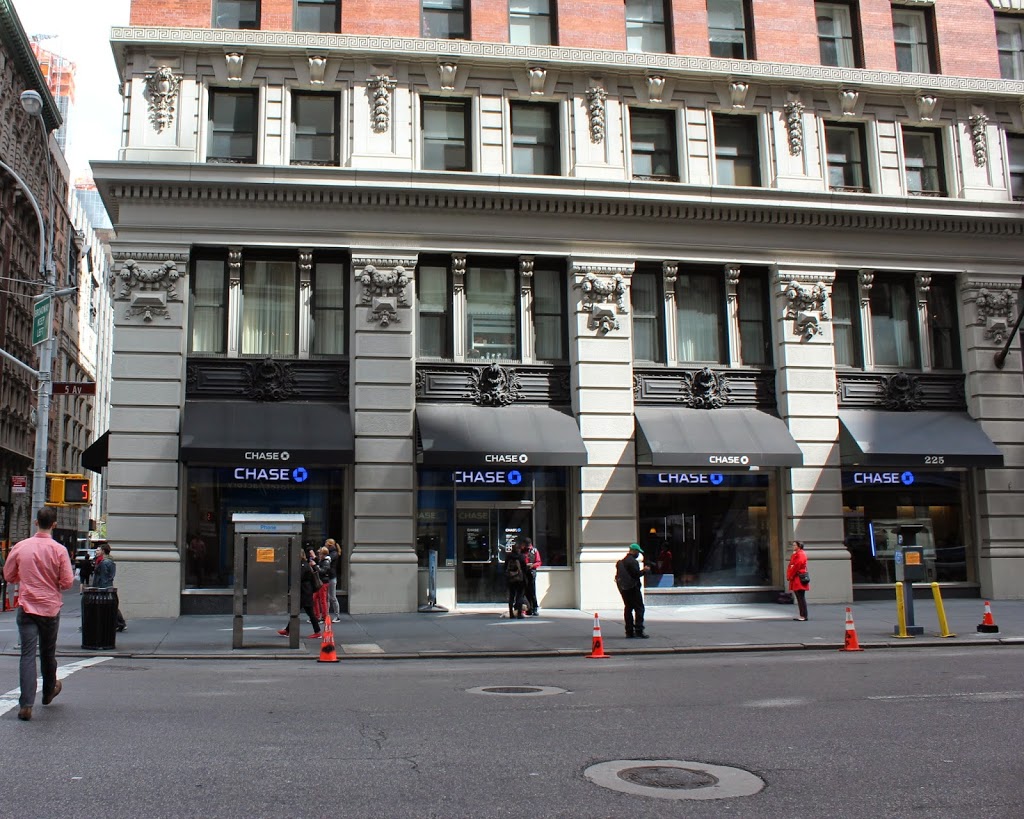 The Detroit Publishing Company has been the source of the majority of the "then" photos that I have used on this blog, so I figured it would be interesting to re-create the site of their New York offices at the corner of Fifth Avenue and 27th Street.  The company photographed all across the country, but especially in the northeast, and many of their images were published as postcards.  The company was liquidated in 1932, and their archives were donated to the Library of Congress in 1949.  Today, the images are in the public domain, and are available via the Library of Congress website.
I am not sure whether or not this is the same building; they have similar architectural features, but there are enough differences to suggest the building was either demolished or very heavily renovated.  As for the three billboards on the left-hand side of the building, I don't know what ever became of Amolin Powder, but both Benedictine and Lea & Perrins are still around over 100 years later.