Northfield's Dickinson Memorial Library, around 1900-1906.  Image courtesy of the Library of Congress, Detroit Publishing Company Collection.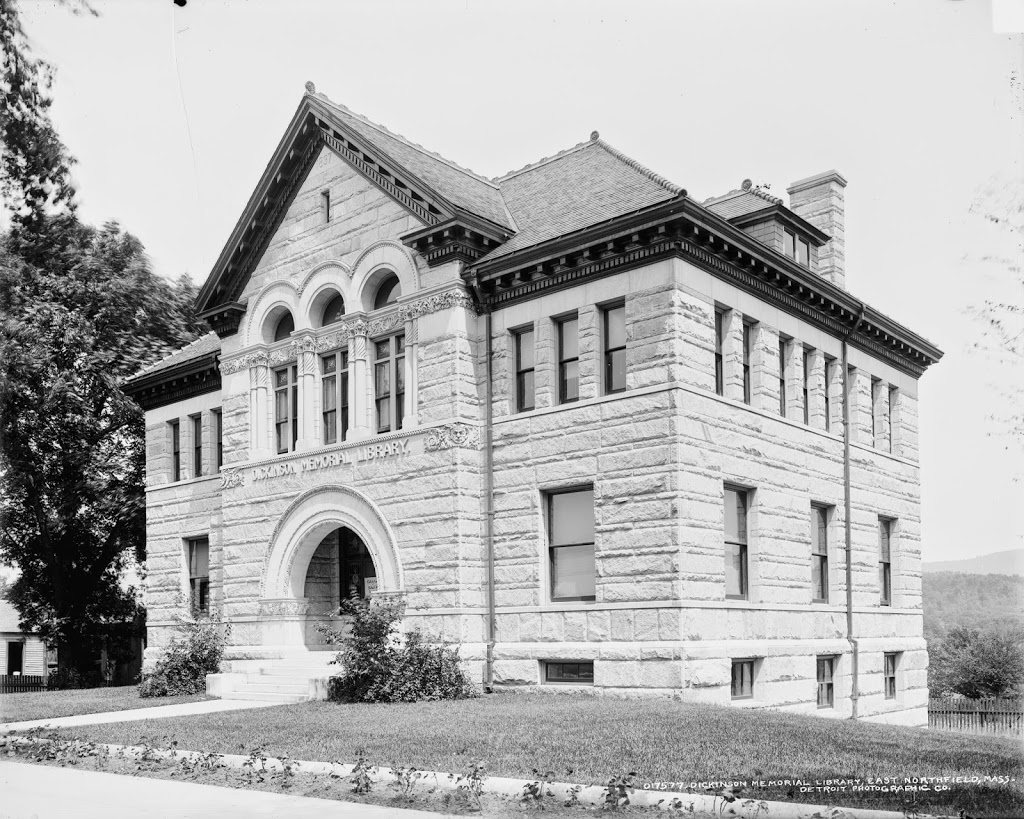 The library in 2014: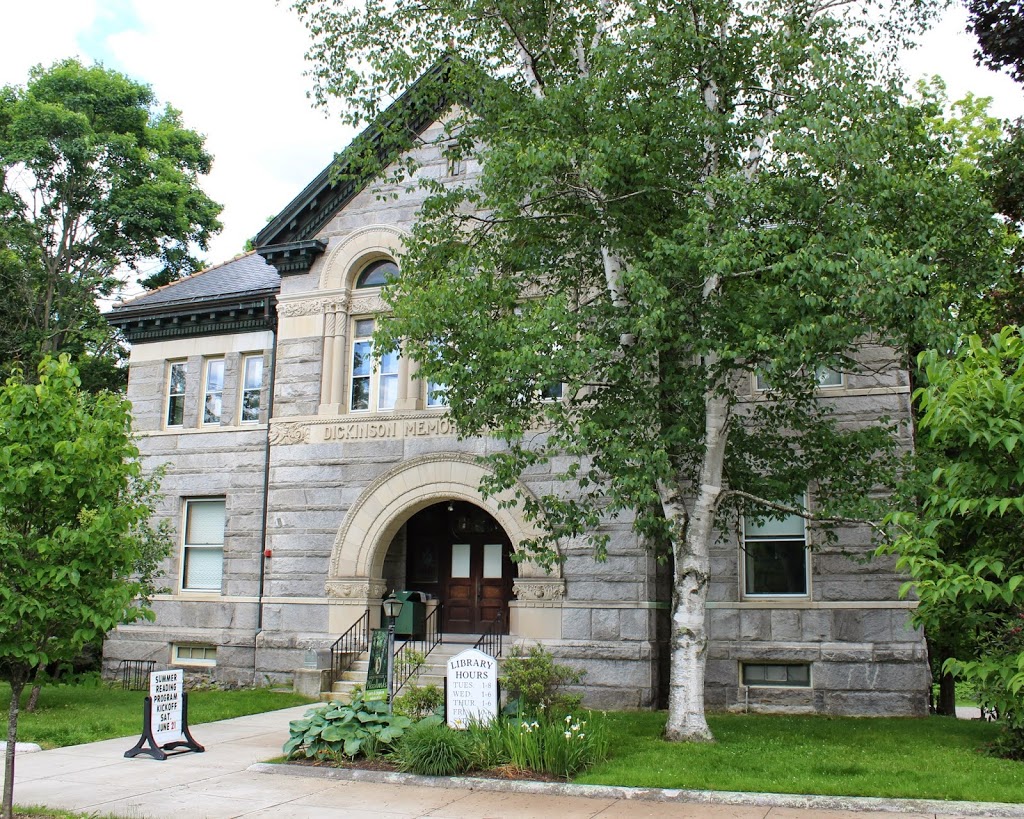 Northfield's public library is the Dickinson Memorial Library, named after 19th century shoe manufacturer Elijah Dickinson, who had donated $20,000 to construct the granite building.  It was dedicated in 1898, with noted evangelist and Northfield resident D.L. Moody among the speakers at the event.  Today, the building looks much the same as it did in the first picture, which was taken only a few years after its dedication.