The site of the 17th century fort on Burial Hill in Plymouth, around 1916. Image courtesy of the Library of Congress.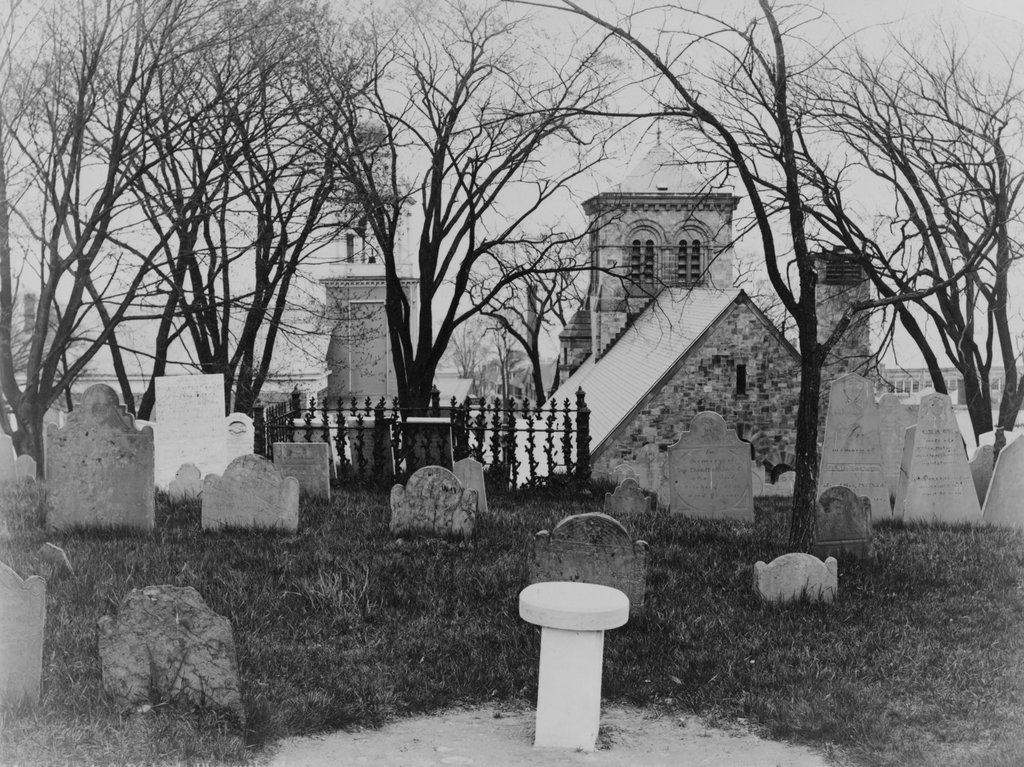 The site in 2023: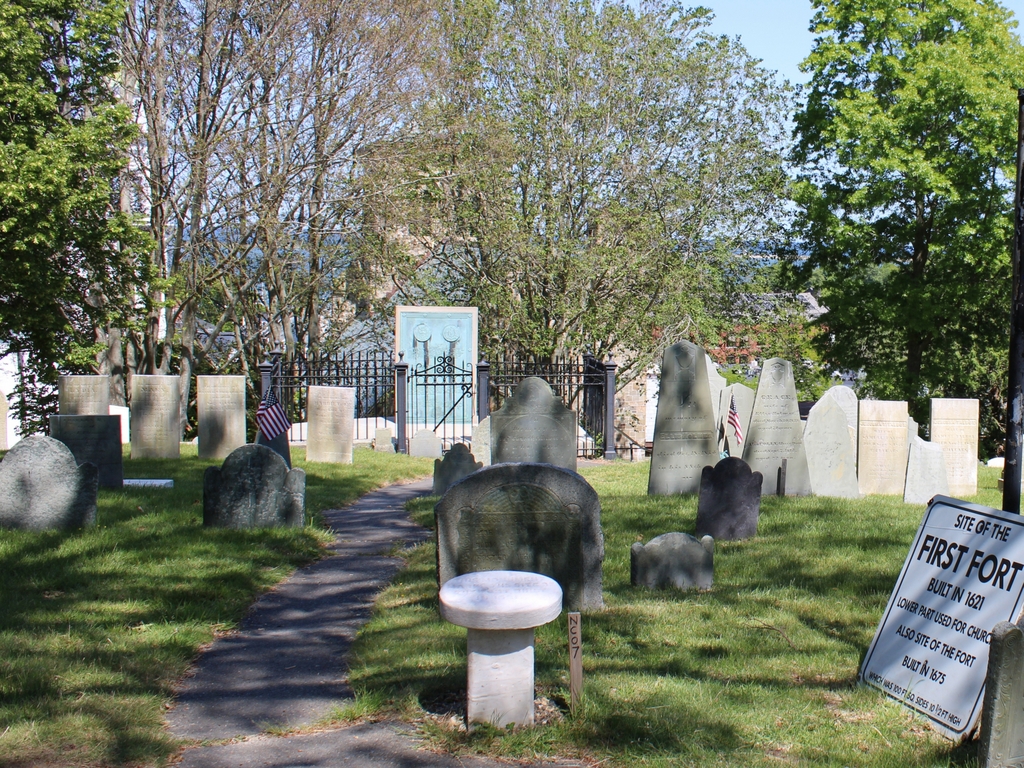 As explained in the previous post, Burial Hill was the primary graveyard for Plymouth throughout much of the colonial era. However, prior to its use as a graveyard, the hill was the site of a fort that the English settlers constructed in 1621. The hill is located directly to the west of the town center, and from here defenders had expansive views of the entire harbor. The original fort was reconstructed two years later with a larger structure, and over the years other defensive structures were built nearby, including a brick watchtower in 1643.
The fortifications here remained in use until 1676, when they were dismantled at the conclusion of King Philip's War. By 1679, the hill had become a graveyard, and the earliest surviving stone here dates back to 1681. There would be many more burials here throughout the 18th and 19th centuries. In this particular scene, the older burials are generally closer to the foreground, while the more recent burials are further in the distance, and generally have larger gravestones, often made of marble.
By the late 19th century, Burial Hill had become more of a tourist destination than an active graveyard, and at some point around this time several white marble markers were installed at points of interest. Among these was the oval marker in the foreground of these two photos, which indicates the approximate site of the old fort. This would later be joined by a more substantial monument further in the distance, which can be seen in the second photo. This was installed here in 1921 to commemorate the fort, and it originally included two 16th century English cannons, although these were eventually removed in 1985 to protect them from weathering.
Today, aside from the 1921 monument, not much else has changed here in this scene. Some of the gravestones appear to have been moved around a bit, but most are still recognizable in both photos. Also visible in these photos are the two historic churches at the foot of Burial Hill. In the distance on the left is the Church of the Pilgrimage, which was built in 1840 and remodeled in 1898, and on the right is the First Parish Church, which was built in 1899.