Main Street in Brattleboro, Vermont, looking north from Elliot Street around 1907. Image courtesy of the Library of Congress, Detroit Publishing Company Collection.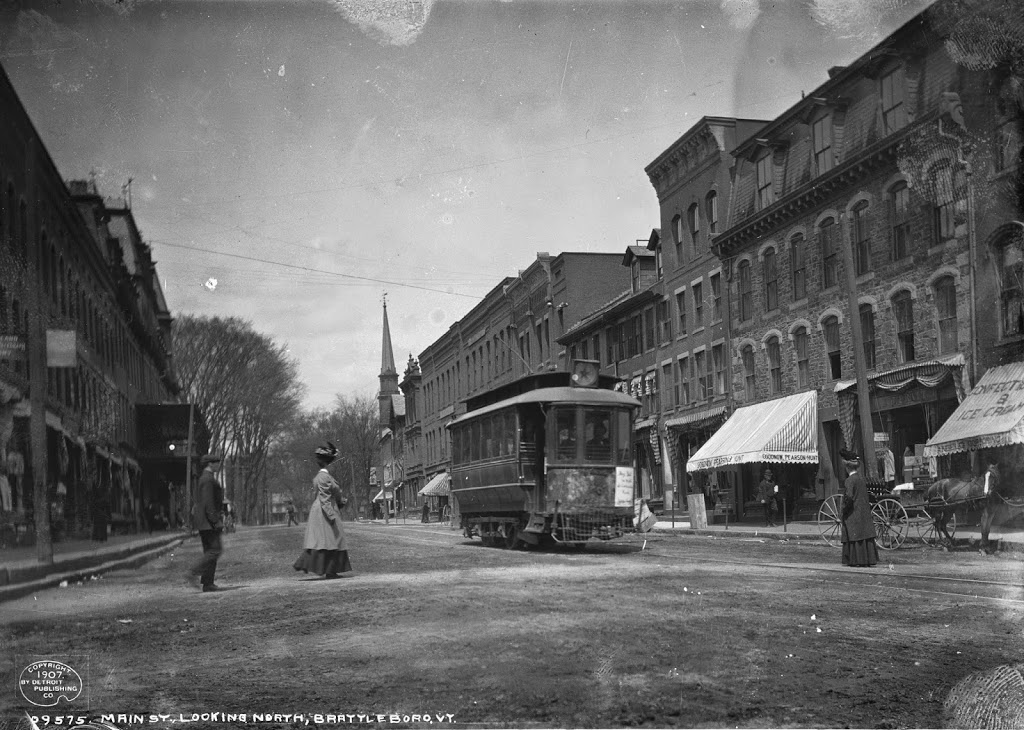 Main Street in 2014: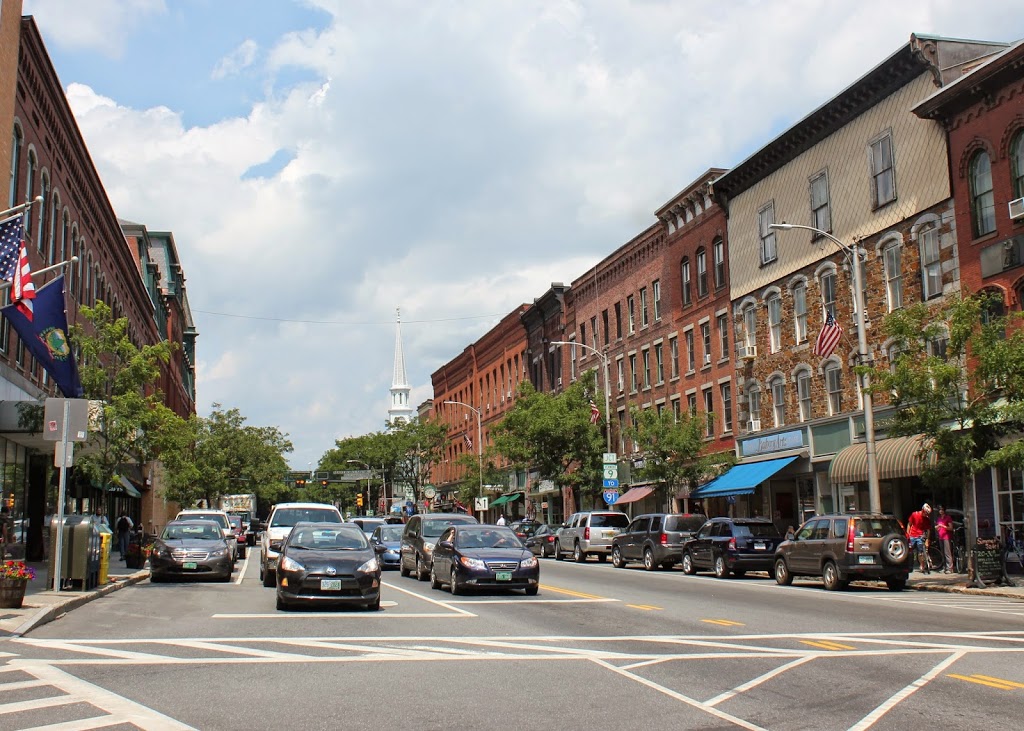 The trolleys are gone, and there are a few more cars in the 2014 photo, but otherwise this scene hasn't changed a whole lot.  It appears as though all of the buildings are still there, and for the most part the exteriors remain largely unaltered.  The only obvious exceptions are a couple with reconstructed fourth floors.  The field stone building on the far right (built around 1850) has had its elegant mansard roof replaced with some sort of architectural monstrosity that doesn't even come close to matching the rest of the building.  Another building further down Main Street was built around the same time, and had its gabled roof replaced by a full fourth story around 1920, making it blend in with the rest of the street.