Two boys standing on Springfield Street in Chicopee, next to the Dwight Manufacturing Company building, in September 1911. Image courtesy of the Library of Congress, National Child Labor Committee Collection.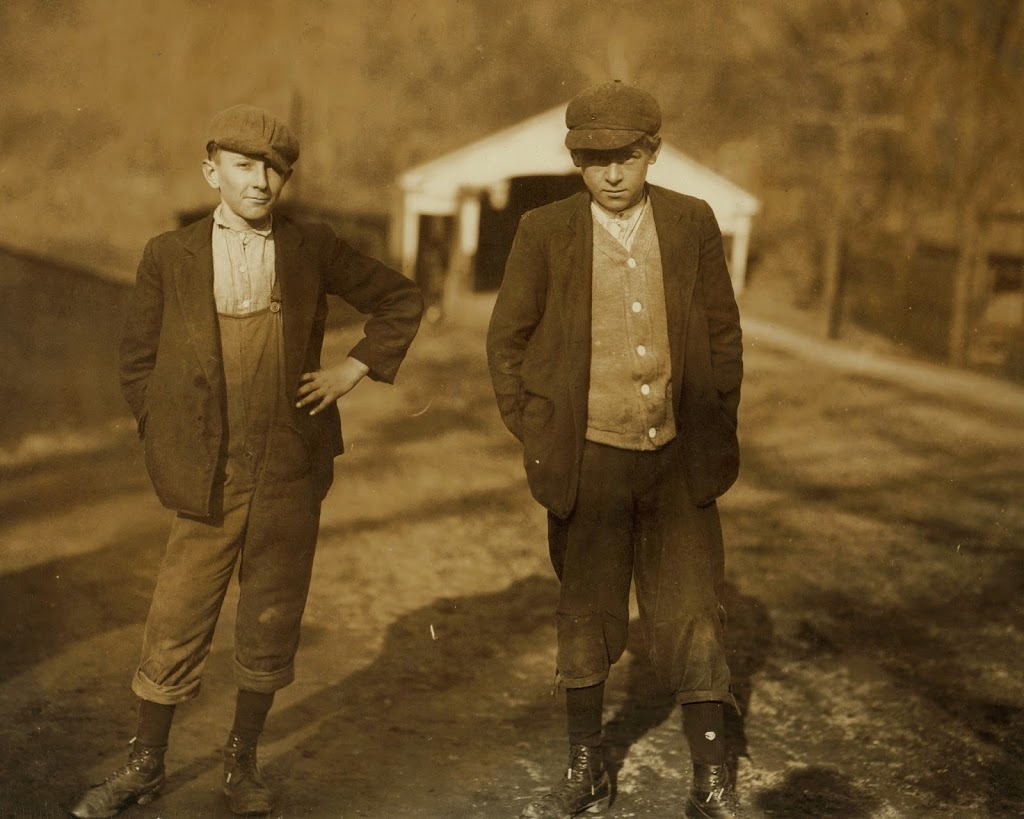 The scene in 2014: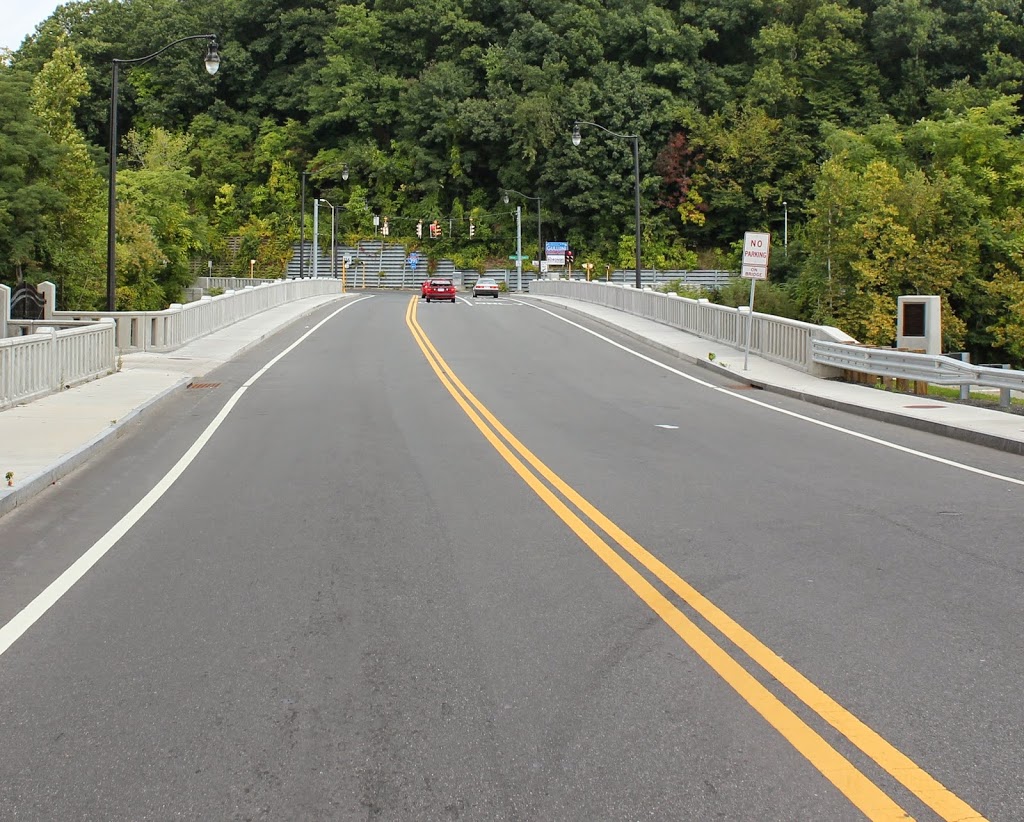 The 1911 photo was taken by Lewis Wickes Hine of the National Child Labor Committee, and was part of his efforts to document child labor conditions in the United States.  Here, these two boys are posing in front of the old covered bridge on what is now Route 116 in Chicopee.  The bridge over the Chicopee River is gone, as is the bridge that replaced it, and the road itself is substantially busier than the dirt road of 1911.
According to Hine's caption, the boys are:
"Peter Pluta (right hand boy), 2 Bertha Ave. Works in spinning room. Two years there Henry Fritz (left hand), 56 Cheever St. Has worked in spinning room two or three months. Location: Chicopee, Massachusetts."
I did try looking these boys up through census records and other documents, but Peter Pluta and Henry Fritz were not exactly uncommon names in Chicopee in the early 1900s.  However, it is likely that they were either immigrants or children of immigrants from Poland (Pluta) and Germany (Fritz).