The Civil War Monument in Veterans' Memorial Park in Holyoke, around 1900-1910. Image courtesy of the Library of Congress, Detroit Publishing Company Collection.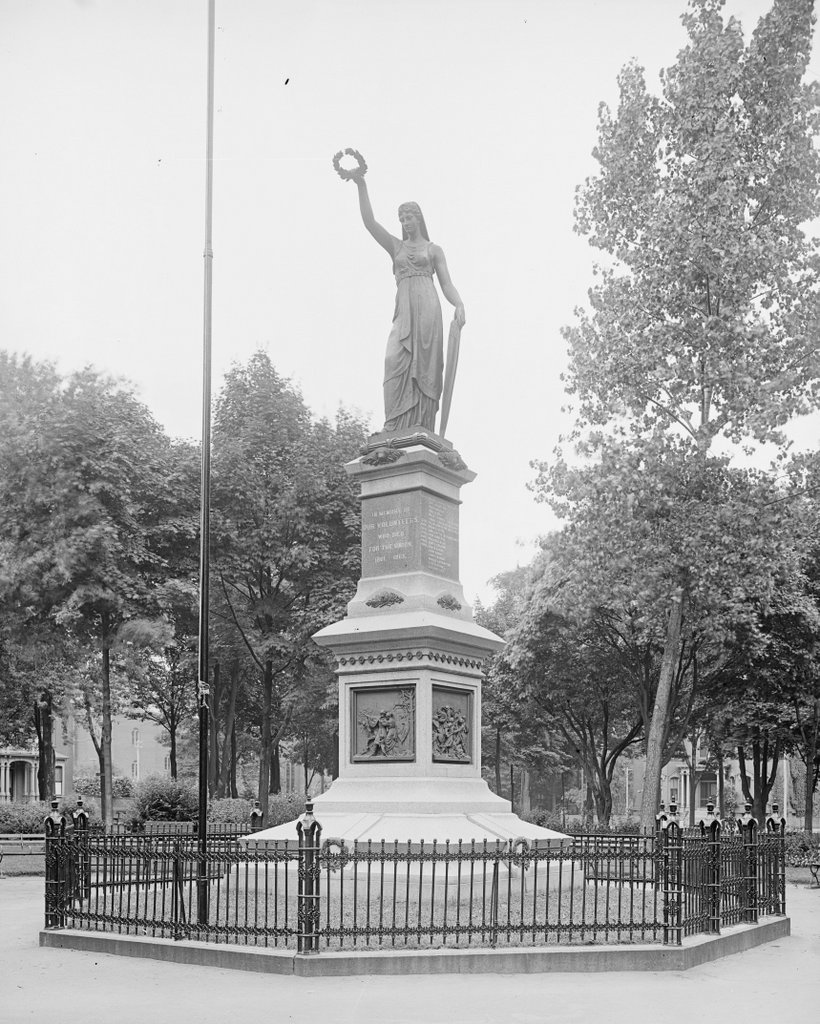 The statue in 2015: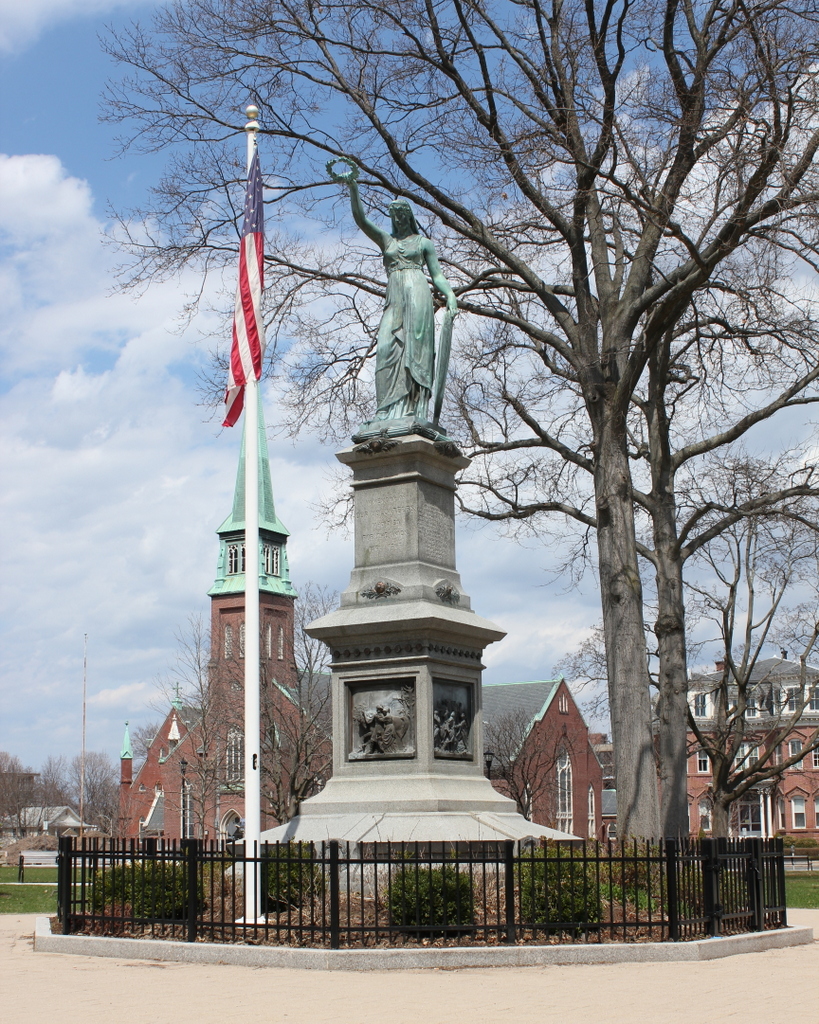 Civil War monuments are a common feature in communities across the country, and Holyoke is no exception with their monument to the city's 55 residents who died in the war.  What is rather unusual about this one, though, is the sculptor: former Confederate soldier Henry Jackson Ellicott.  It is also unusual in that most Civil War monuments feature the figure of a soldier, while Ellicott's creation has Liberty holding a wreath atop the monument.  It was dedicated on America's centennial, July 4, 1876, and today it remains at the center of Veterans Park, which now includes monuments for veterans of World War II, Korea, and Vietnam.
Not much of the surrounding neighborhood is visible in the first photo, but St. Jerome's Church is clearly visible in the 2015 view.  Although mostly obscured by leaves, the church is there in the first photo; in fact, not only is it older than the monument, but it is older than the war itself.  The church was completed in 1860 to serve the growing population of mill workers, and was the first of many Catholic churches in Holyoke.  The statue includes a list of the 55 Holyoke men killed in the war, and among these are Irish names like Sullivan, McDonald, Cronan, and Donahue, so they very well could have been parishioners across the street at St. Jerome's Church before they enlisted.