The Gaylord Library on College Street in South Hadley, around 1904-1910. Image courtesy of the Library of Congress, Detroit Publishing Company Collection.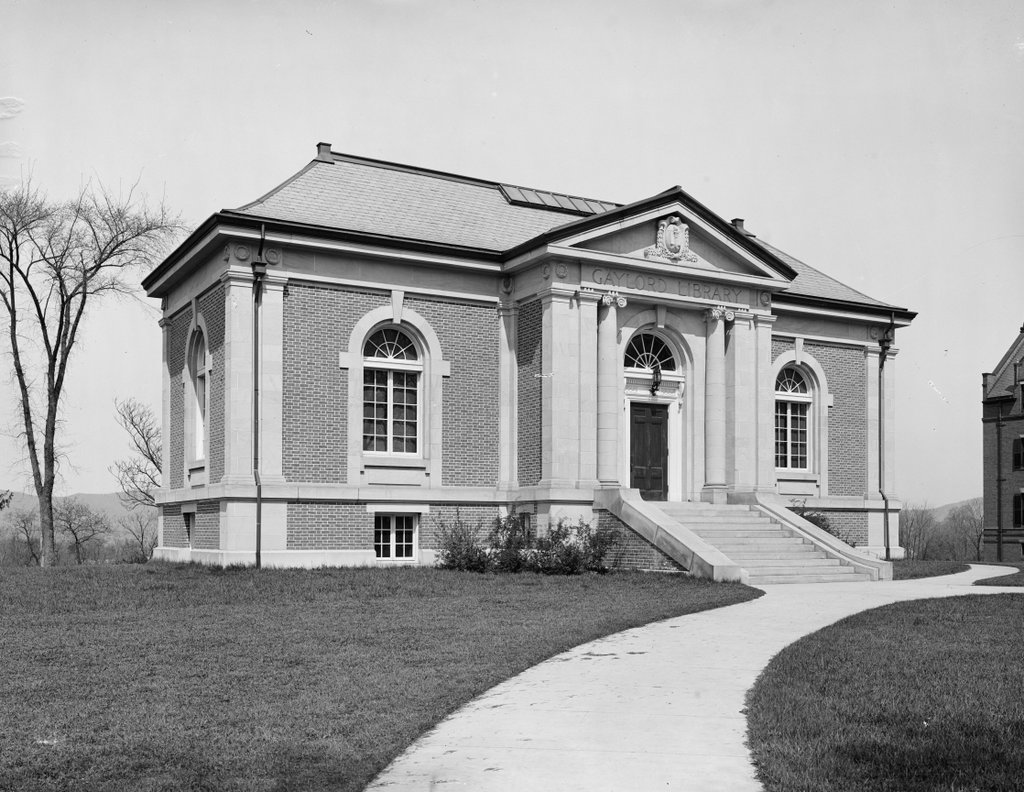 The library in 2015: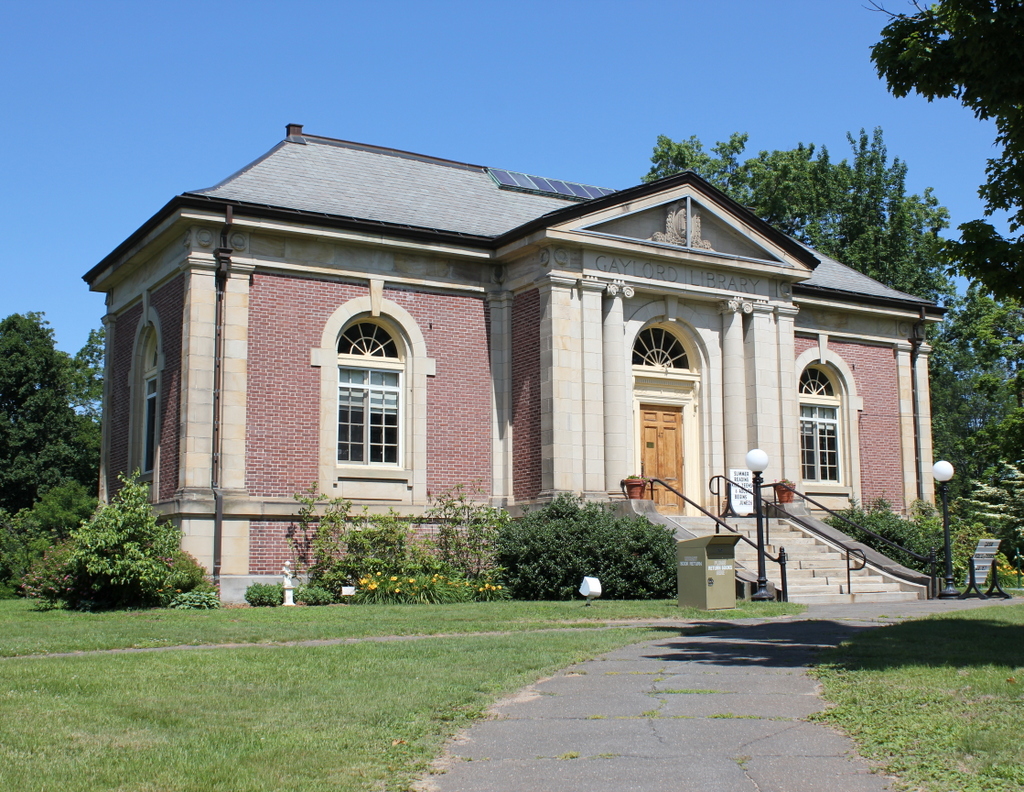 The epitaph on William Shakespeare's grave warns that, "cursed be he that moves my bones," so I suppose it is a good thing that he was never buried here in South Hadley, where the old town cemetery was moved back in 1902 to build a library. Perhaps Shakespeare would've approved in the name of literature, but either way the first photograph shows the site of the former cemetery, soon after it was redeveloped as the Gaylord Memorial Library.
This site was originally home to the First Congregational Church of South Hadley as well as the adjoining cemetery, but in 1894 the church burned, along with a small library that was housed inside the church.  Local philanthropist William H. Gaylord offered to donate money to build a library if the graves were moved, and the plan was approved.  The library opened in 1904, and later in the year both William Gaylord and his wife Betsey died, on the same day.  They left an endowment to maintain the library, which operated independently until 1968, when it became a branch of the South Hadley Public Library.  Because of costs, however, it reverted to an independent library in 1995, and is open to the public on a limited schedule, Thursdays through Saturdays.