Looking northeast on Main Street in Center Harbor, with Red Hill in the distance, around 1906. Image courtesy of the Library of Congress, Detroit Publishing Company Collection.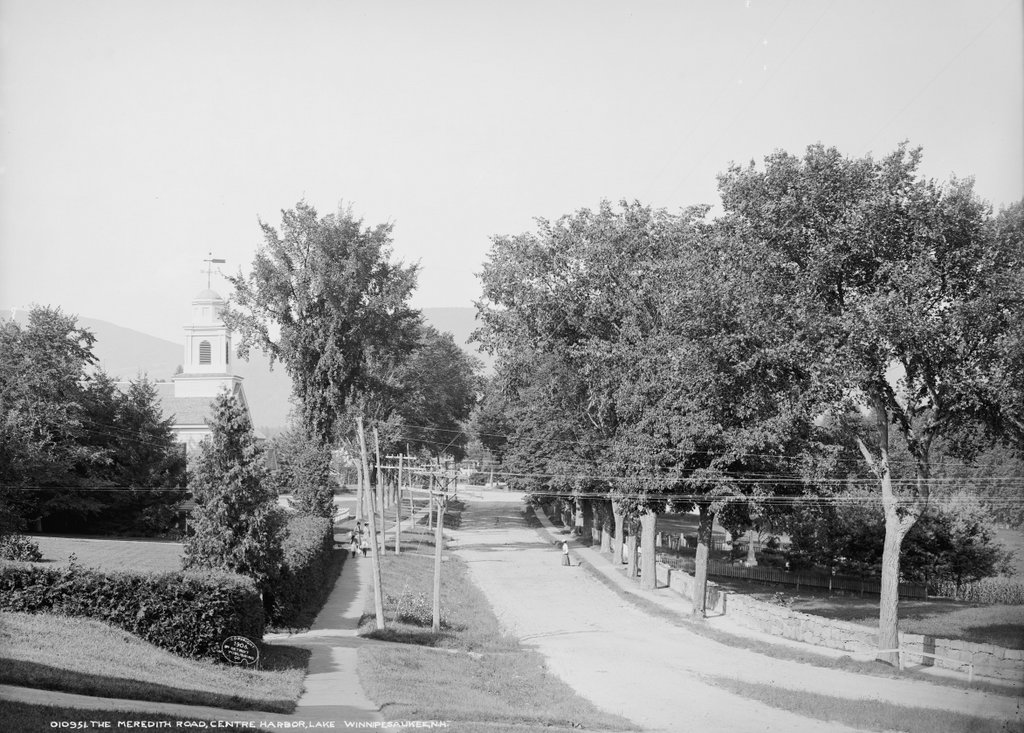 Main Street in 2015: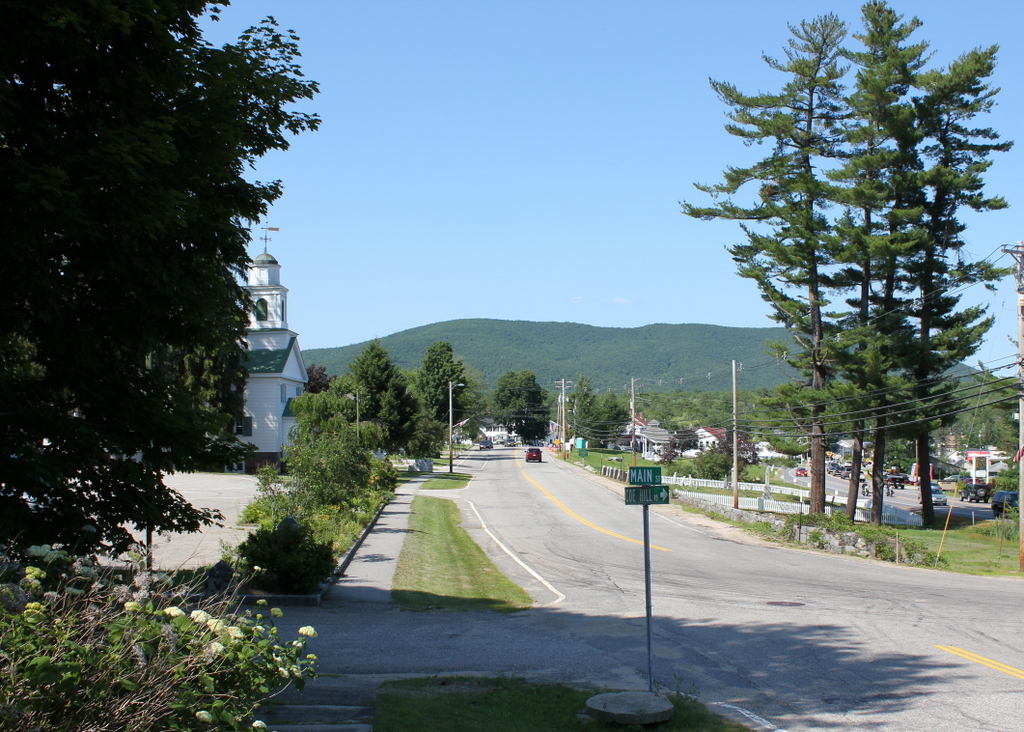 This scene was taken just up the road from the photos in this post; note the Center Harbor Congregational Church, which can be seen in the distance there and on the left here.  The church was built in 1838 and has stood there ever since, overlooking Lake Winnipesaukee.  The cemetery across the street is also still there, and if it wasn't for the trees in the first photo, the Colonial Hotel would be visible beyond the cemetery on the right.  In the background of both photos is Red Hill, which rises 1500 feet above Lake Winnipesaukee and offers dramatic views of the surrounding landscape.
Over the years, the roads here have changed a bit.  In the 1906 photo, Main Street was the primary route from Meredith to Center Harbor, Moultonborough, and points north.  Today, most of this traffic travels on Route 25, which can be seen on the far right of the 2015 photo.  It is named the Whittier Highway, after poet John Greenleaf Whittier, who used to vacation in Center Harbor in the late 1800s.  Built parallel to Main Street, it cuts across the area where the Colonial Hotel once stood and allows through traffic to bypass much of the center of the village.