Looking north on present-day Route 25 toward Center Harbor, around 1906. Image courtesy of the Library of Congress, Detroit Publishing Company Collection.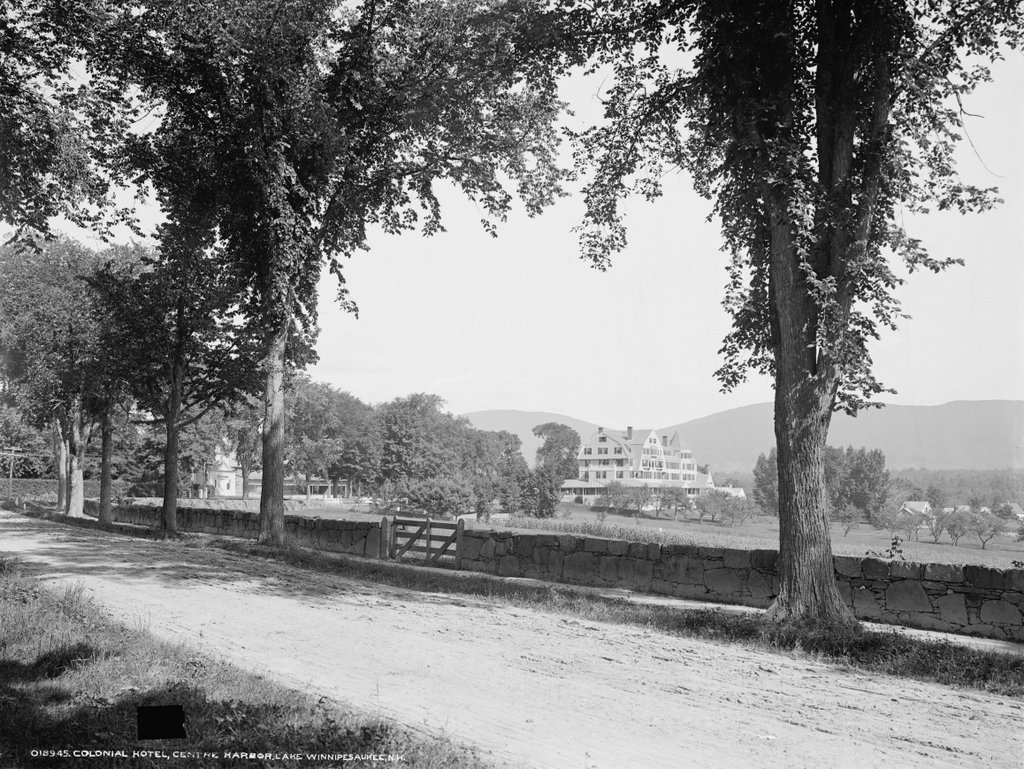 The scene in 2015: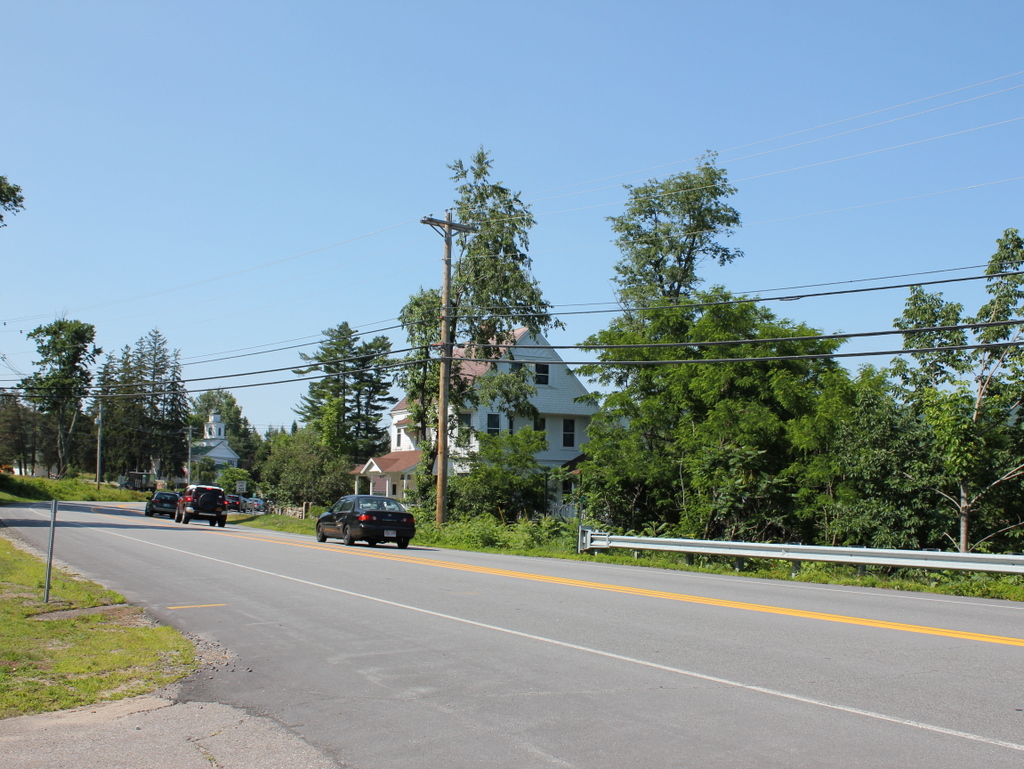 As mentioned in some of the earlier Lake Winnipesaukee posts, when the first photo was taken the primary method of transportation to and around the lake was by railroad and/or steamboat.  In 1906, automobile ownership was still fairly rare, and the roads were not particularly well-suited for them, especially here in northern New England.  This road actually doesn't look too bad, although at this point nearly all of the road traffic would have been horse-drawn carriages.  The Colonial Hotel is visible in the distance, and most of its guests would have arrived by the S.S. Mount Washington; the steamboat landing was just out of sight on the far right of the photo.
Today, the road is now Route 25, and it is a major route around the western end of Lake Winnipesaukee.  The Colonial Hotel has been gone for nearly a century, having been completely destroyed in a 1919 fire.  The house in the foreground must have been built soon after the first photo was taken, because its architectural style was common in the early 1900s.  The house and the trees now obscure the view of Red Hill from here, so only two identifiable features are visible in both photos: the Center Harbor Congregational Church, which is visible in the distance on the left, and parts of the old stone wall, which can barely be seen in the distance between the last two vehicles.