Looking south toward Paugus Bay in Weirs Beach, from the present-day Route 3 bridge, around 1906: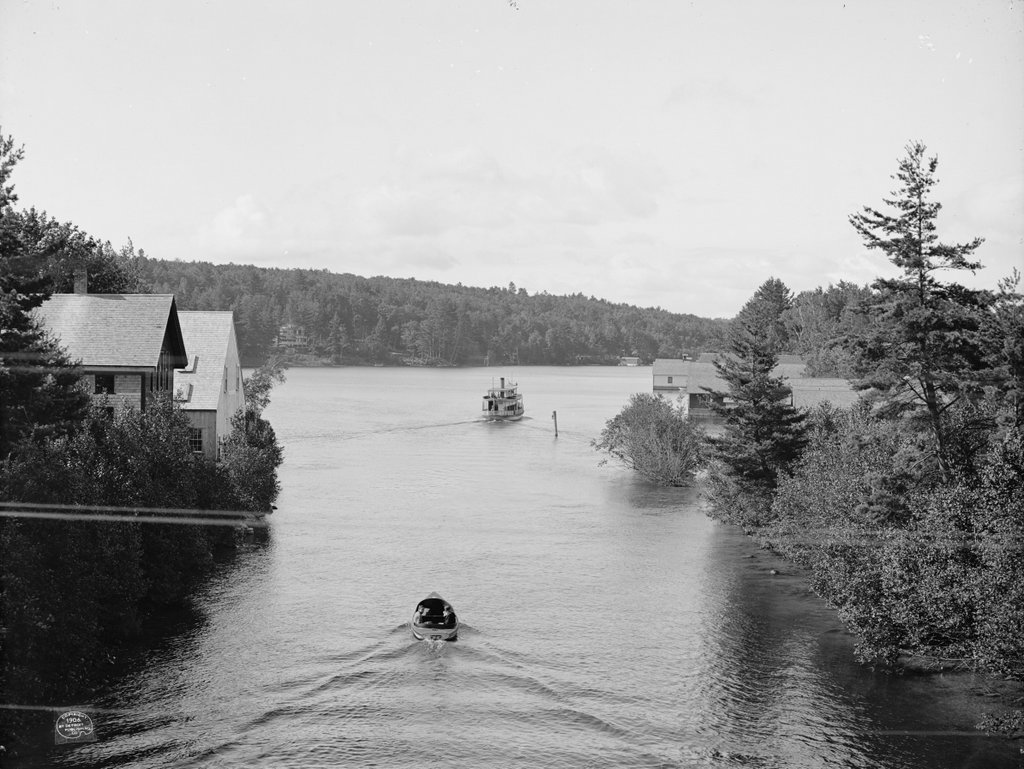 Paugus Bay in 2015: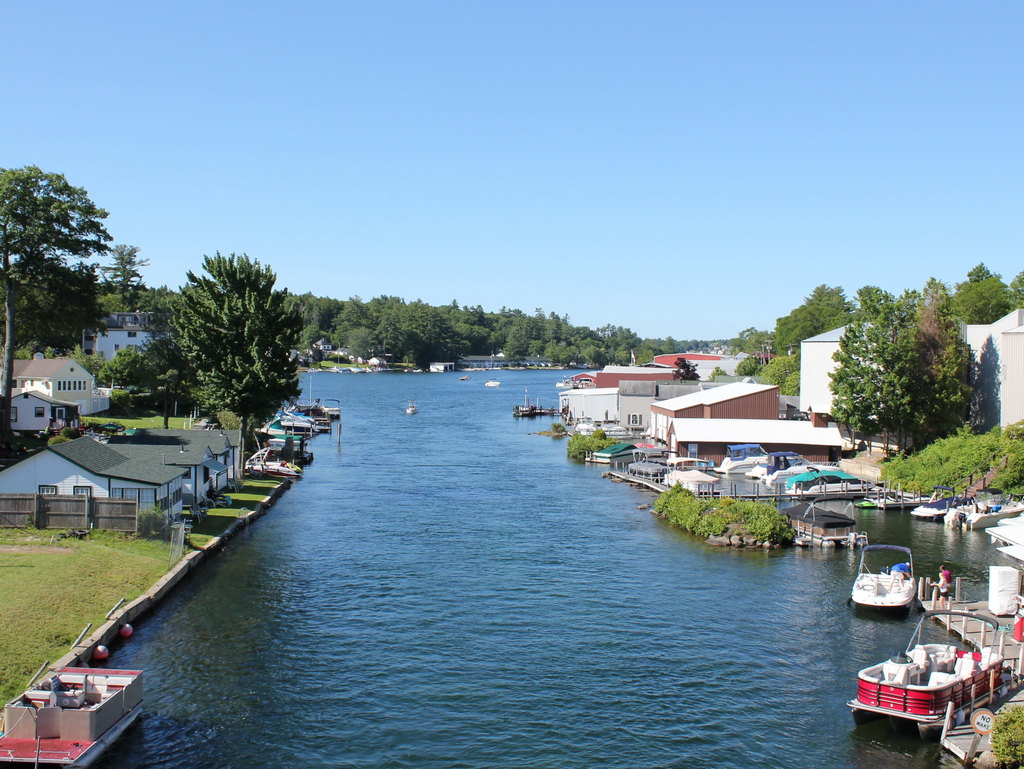 This channel is the place where water flows out of Lake Winnipesaukee through Paugus Bay and eventually to the Merrimack River.  Originally, Paugus Bay was at a slightly lower elevation, and the channel was used by Native Americans for fishing.  They built stone weirs in a "W" shape across the channel to catch shad as they migrated from Winnipesaukee toward the ocean.  However, by the 19th century a dam was built in Lakeport, which raised Paugus Bay to the same level as Lake Winnipesaukee and flooded the old weirs.  Later on, the channel was dredged to allow navigation, effectively making Paugus Bay a part of Lake Winnipesaukee.
When the first photo was taken, this area was a popular tourist destination, and that has only increased over the years.  As seen in the two photos, the waterfront has become significantly more developed, especially on the right-hand side of the channel, which is now occupied by a number of boathouses.  I'm not sure if any of the buildings from 1906 are still around today; the ones on the left are clearly gone, but some of the boathouses in the distance on the right might survive, although it is hard to tell.  It is entirely possible that some of the cottages in the distance beyond the channel might still exist, but with the tree cover it is hard to tell from here.