Another photo of members of a youth drum corps in Southington, sitting on a park bench on the town green in May 1942. Image courtesy of the Library of Congress, FSA-OWI Collection.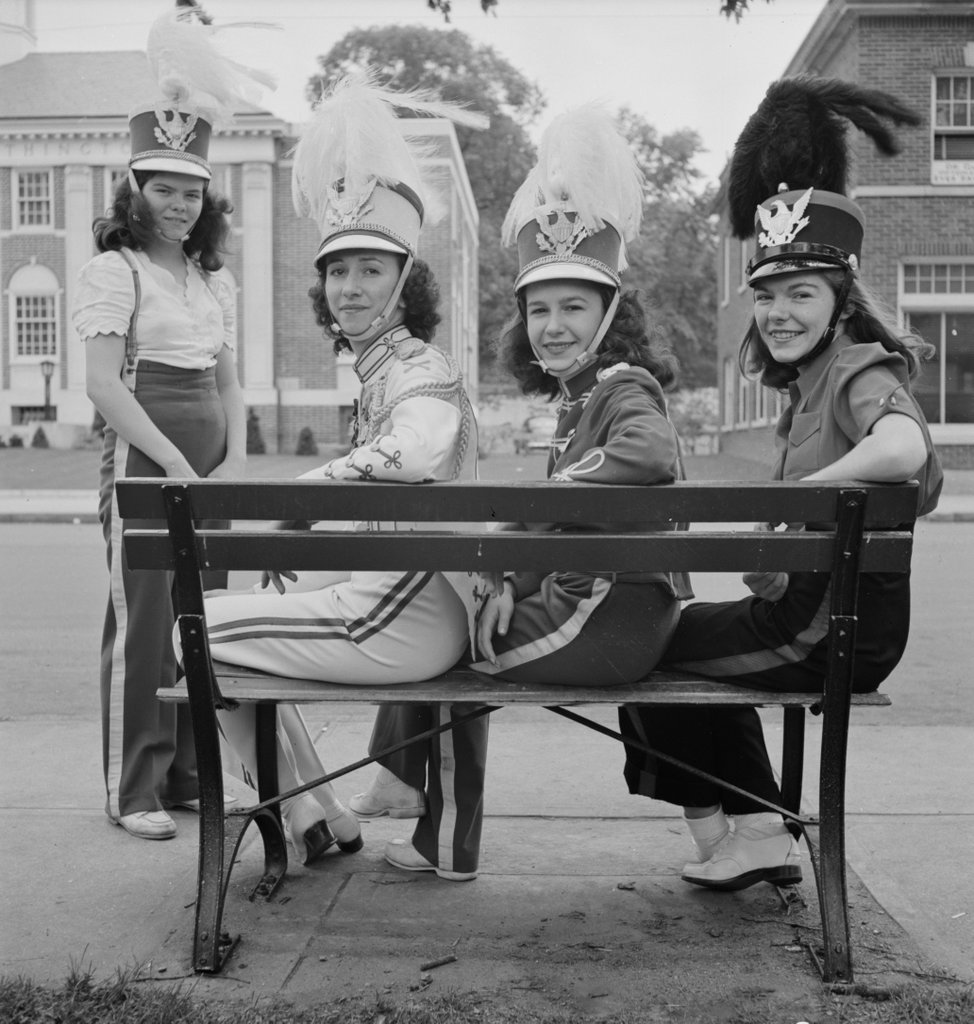 The scene in 2015: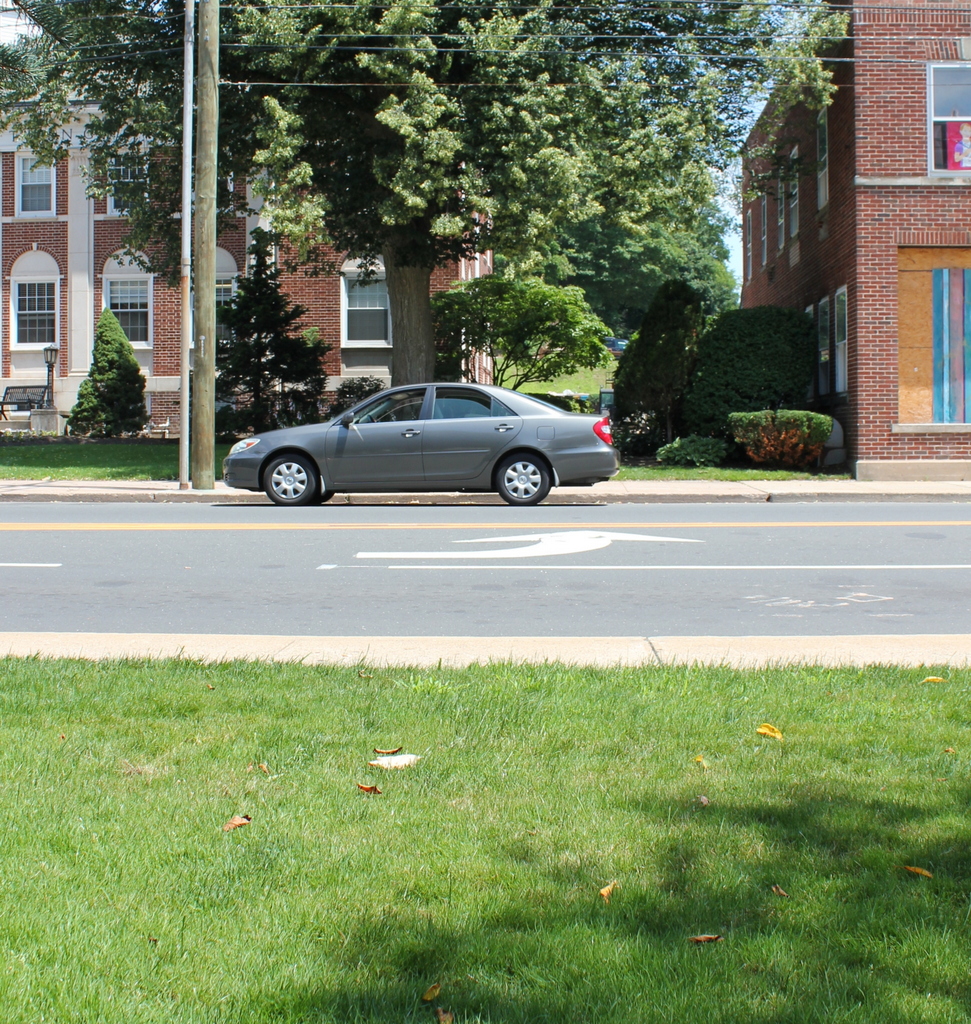 During his visit to Southington for the Office of War Information, Charles Fenno Jacobs took a number of photos of the local youth drum corps at the Memorial Day parade, perhaps to show the patriotic zeal of American youngsters.  Similar photos can be seen here and here, and they give a glimpse into the life of Americans at the beginning of World War II.  The four girls in the 1942 photo were probably in high school at the time, perhaps with fathers, brothers, or even boyfriends who had either already enlisted or maybe were facing the possibility of enlisting into the military. The outcome of the war was obviously very uncertain at the time; it had been less than a month since Pearl Harbor and it was just over a week before the decisive Battle of Midway would be fought in the Pacific Ocean.
Today, the four girls would be close to 90 years old, and while the bench is gone, the rest of the scene is relatively unchanged.  To the left is the Southington Town Hall, which was dedicated on December 13, 1941, less than a week after Pearl Harbor and less than six months before the first photo was taken.  To the right is a brick commercial building that once housed the town's Post Office.  Both buildings are still there, and the Town Hall is still in use over 70 years later.