The All Souls' Day Catholic Mass at the Saint Thomas Cemetery in Southington, in May 1942. Image courtesy of the Library of Congress, FSA-OWI Collection.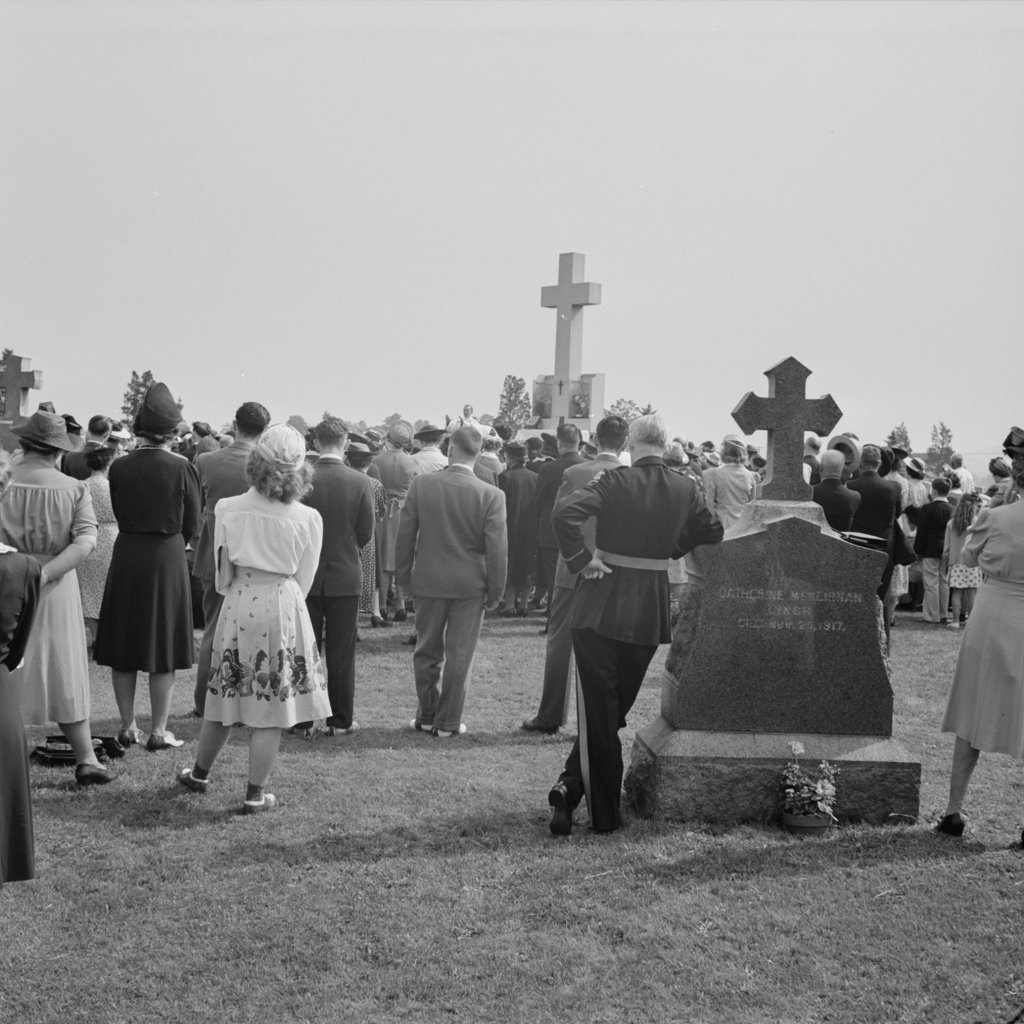 The cemetery in 2015: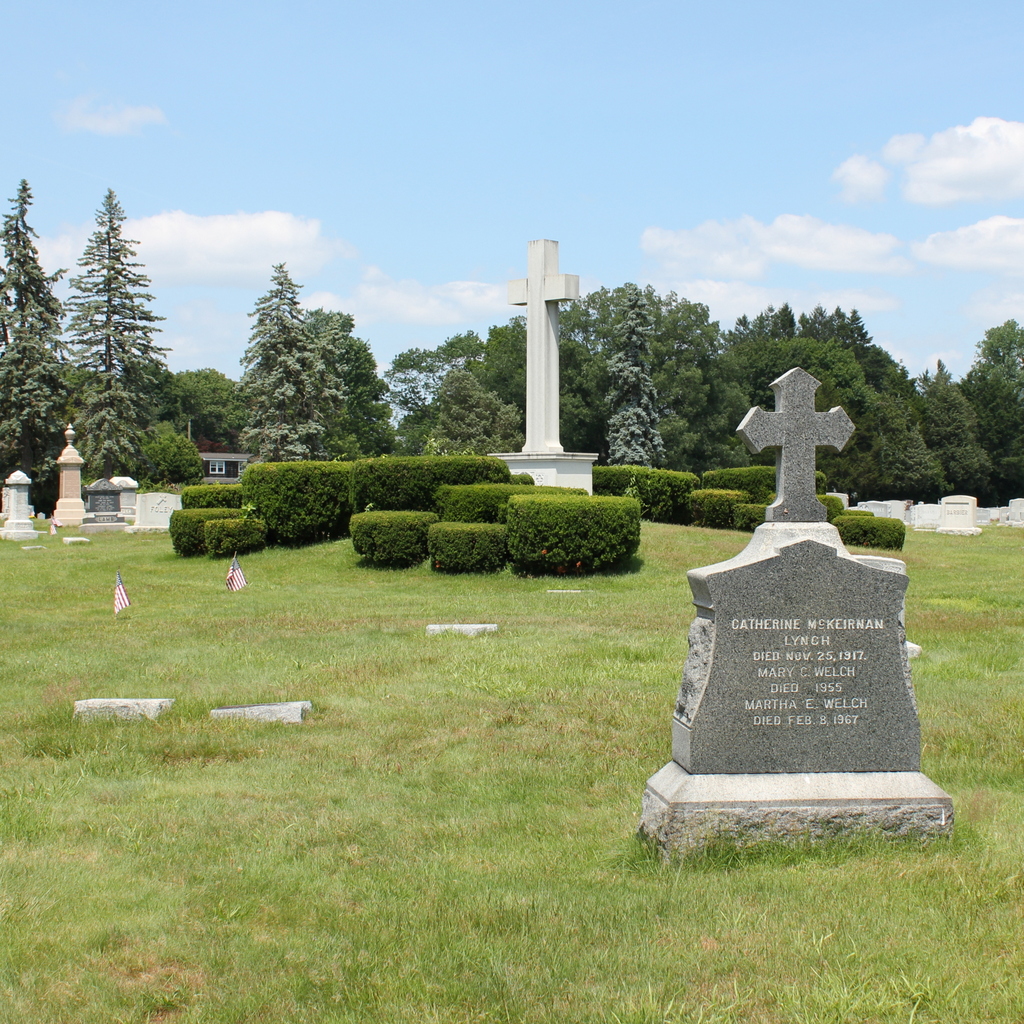 Many of Charles Fenno Jacobs's Southington photos were taken here in Saint Thomas Cemetery, probably with the intent of promoting goodwill toward Americans from European Catholics.  His original caption reads: "Southington, Connecticut. On All Soul's Day the Catholic congregation is gathering in the Saint Thomas cemetery for an outdoor Mass which in 1942 was officiated by the Reverend Francis J. Mihalek."  Today, as is the case with most then and now photos of cemeteries, not much has changed, except for the addition of a few more names on the headstone in the foreground.