Another view of the students at Southington's Beecher Street School, taken in May 1942. Image courtesy of the Library of Congress, FSA-OWI Collection.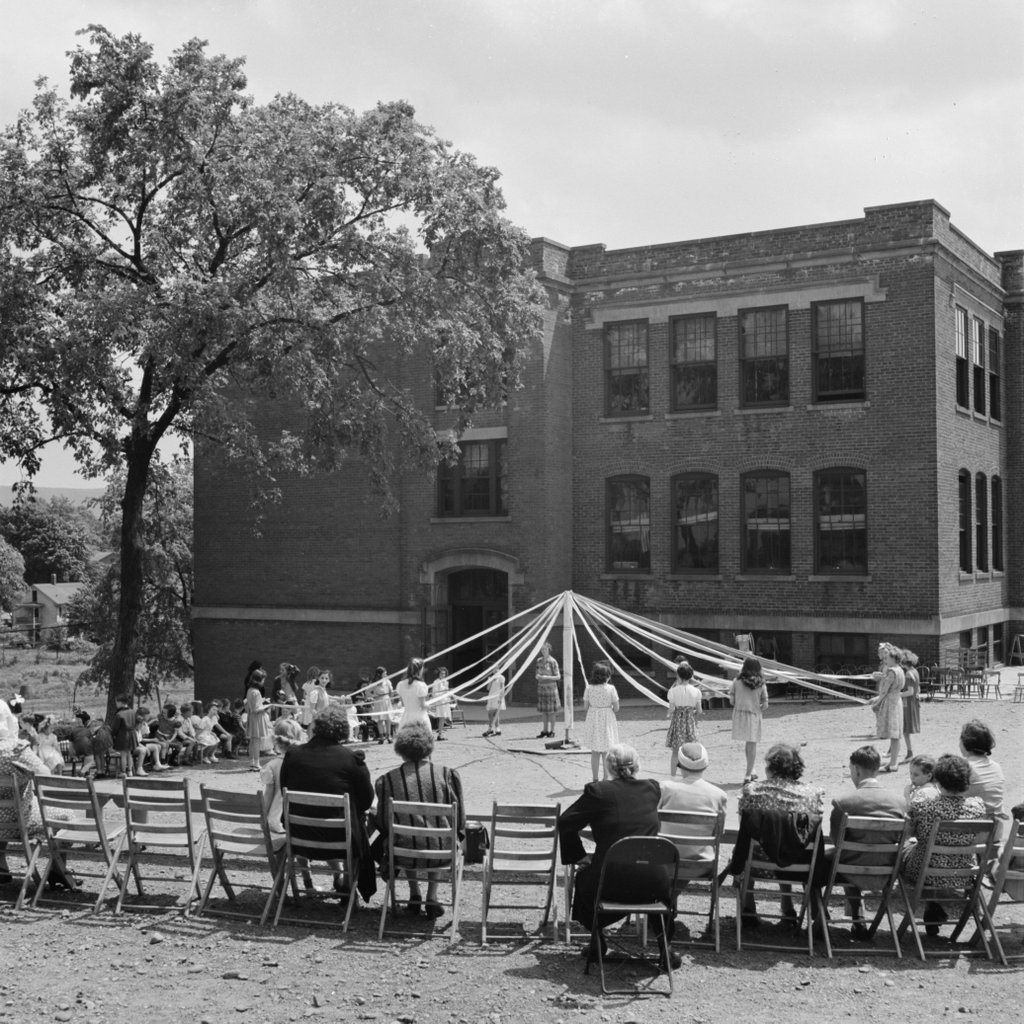 The school in 2015: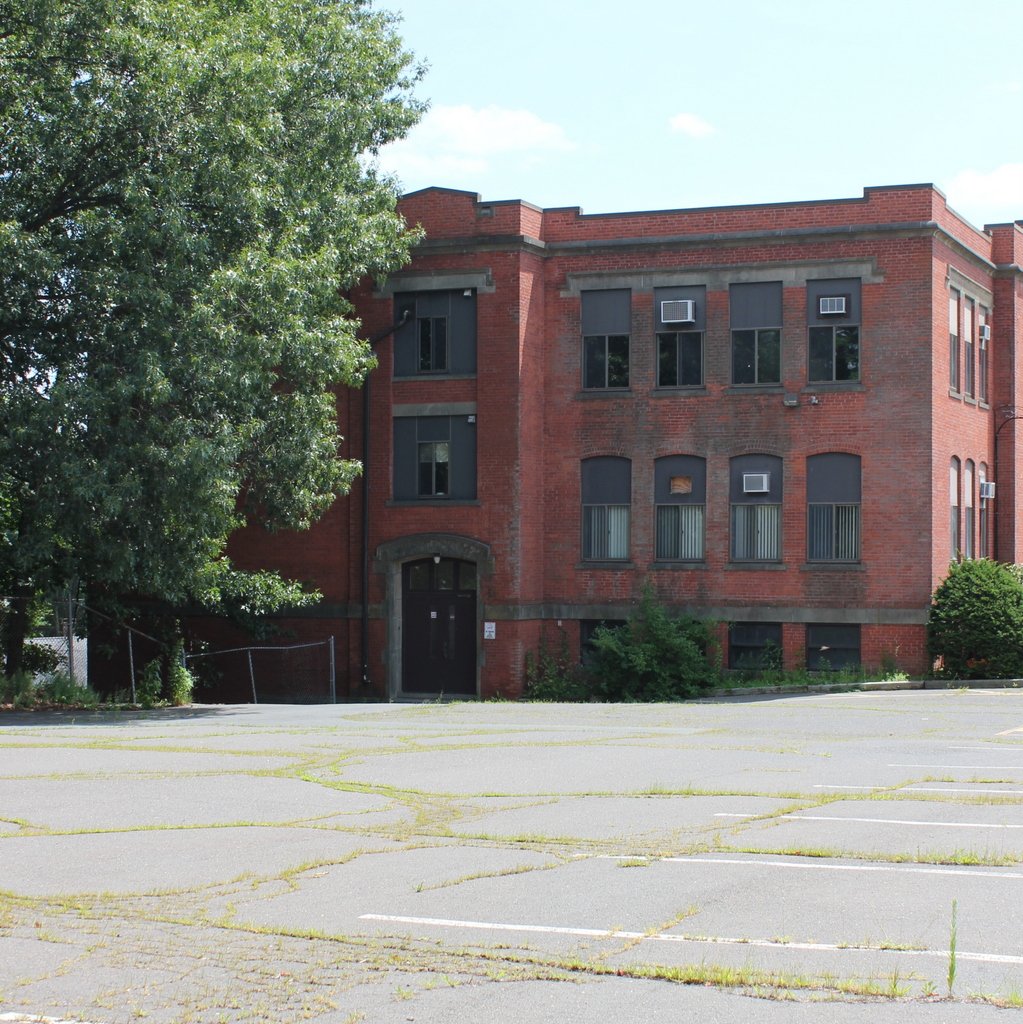 This is a rather depressing contrast, with a field full of schoolchildren in one photo, and an abandoned parking lot with cracked pavement and overgrown weeds in front of a vacant former school building in the second scene.  The first one was one of a number taken at the Beecher Street School by the Office of War Information during World War II, and the first photo is captioned: "Southington, Connecticut. At Beecher Street School, whose student body consists half of Americans of Italian descent and half of Americans of Polish descent. The Queen of May was Emily Shuvak, of Polish extraction; the King was Philip D'Agostino, of Italian descent."
Assuming it is the same person, Philip D'Agostino was about 13 years old at the time.  He was a local baseball star who turned down a minor league contract for the Brooklyn Dodgers and later served in the U.S. Army during the Korean War.  Much later on, he served as Southington's police chief from 1983 until 1991, and he died in 2008 at the age of 78.  The school building is still standing today; it was last used as the school department offices, and although now vacant it is planned to be redeveloped into apartment units.