Looking up the hill on Ely Road toward the Keep Homestead, sometime around 1900-1920. Image courtesy of the Monson Free Library.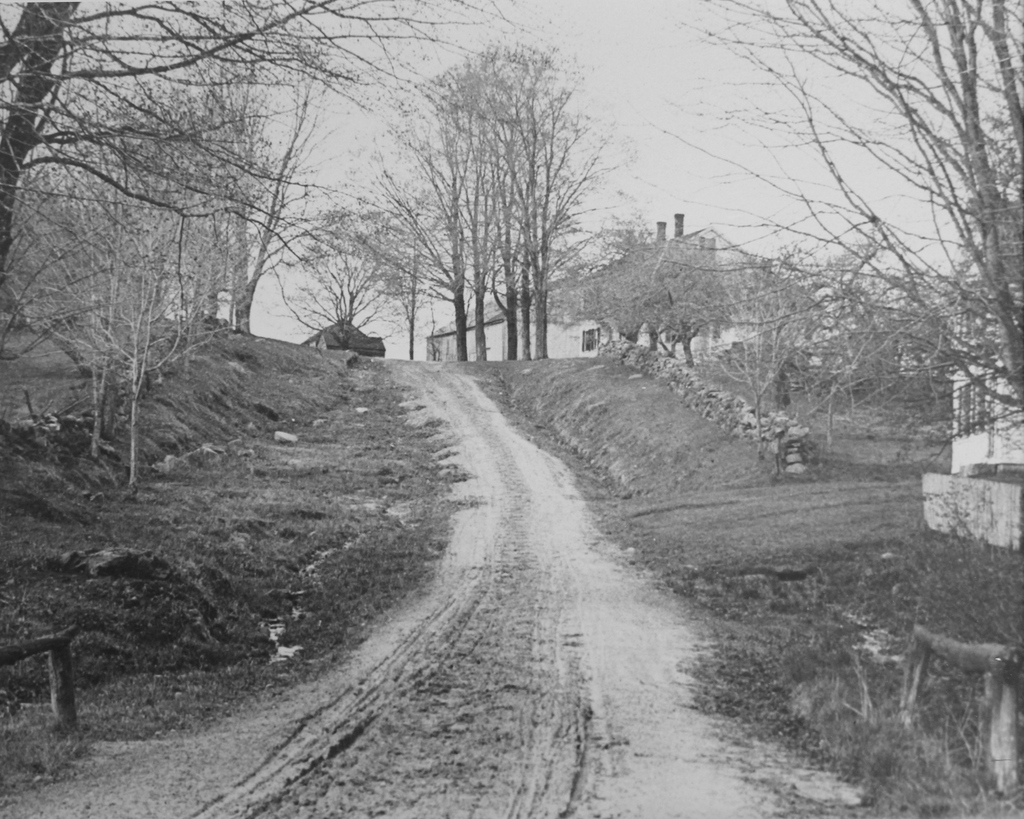 Ely Road in 2015: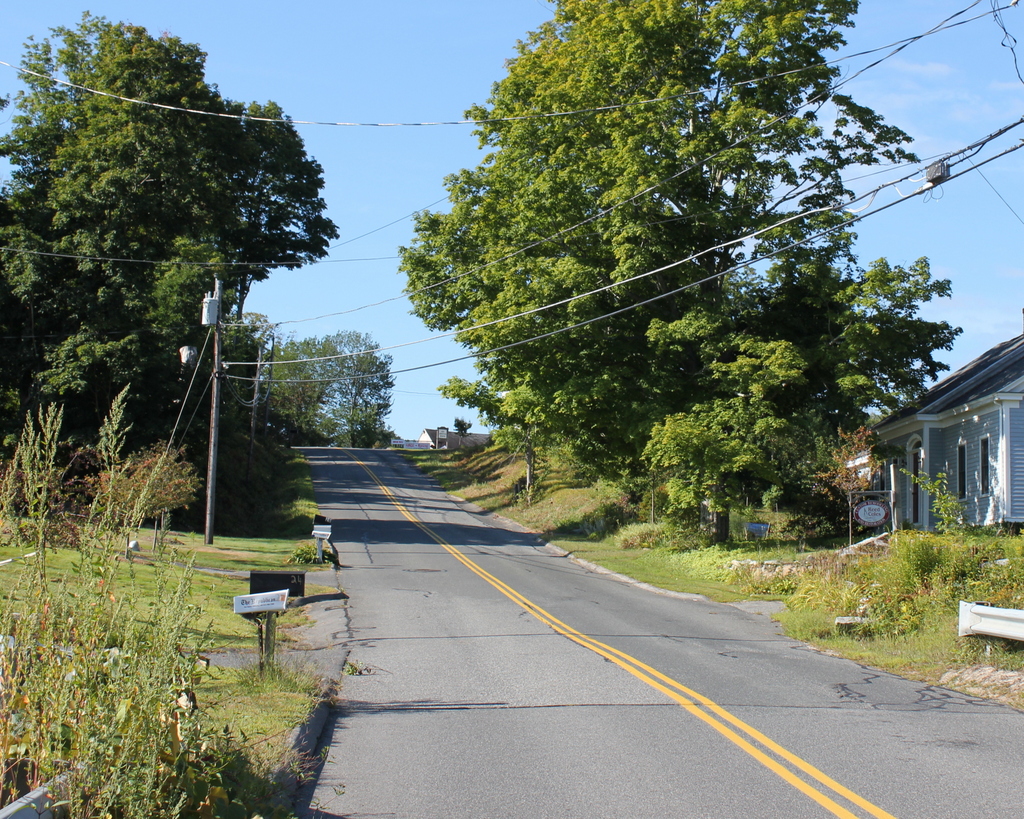 Ely Road is named for Alfred Ely, who lived on the street and served for 60 years as the pastor of the First Church of Monson.  The church is located at the bottom of Ely Road about a quarter mile from here, and from 1809 until 1843 Ely lived at the house at the top of the hill.  The house was built around 1800, and in 1854 it was purchased by Marcus Colton, who conveyed it to his nephew Edward Keep two years later.  From then it would remain in the Keep family for the next 132 years, until the death of Edward Keep's granddaughter, Myra Keep Lovell Moulton, in 1988.
Upon her death, Myra willed the house to the town, to be used as the Keep Homestead Museum.  The house is hidden from view by the trees in the 2015 photo, but it is still there, and it is open to the public once a month from April to December.  Its collections include Myra's extensive button collection, along with other antique furnishings, documents, and other items relating to the history of Monson.