The Methodist Church on Main Street in Monson, probably taken around 1900-1920. Image courtesy of the Monson Free Library.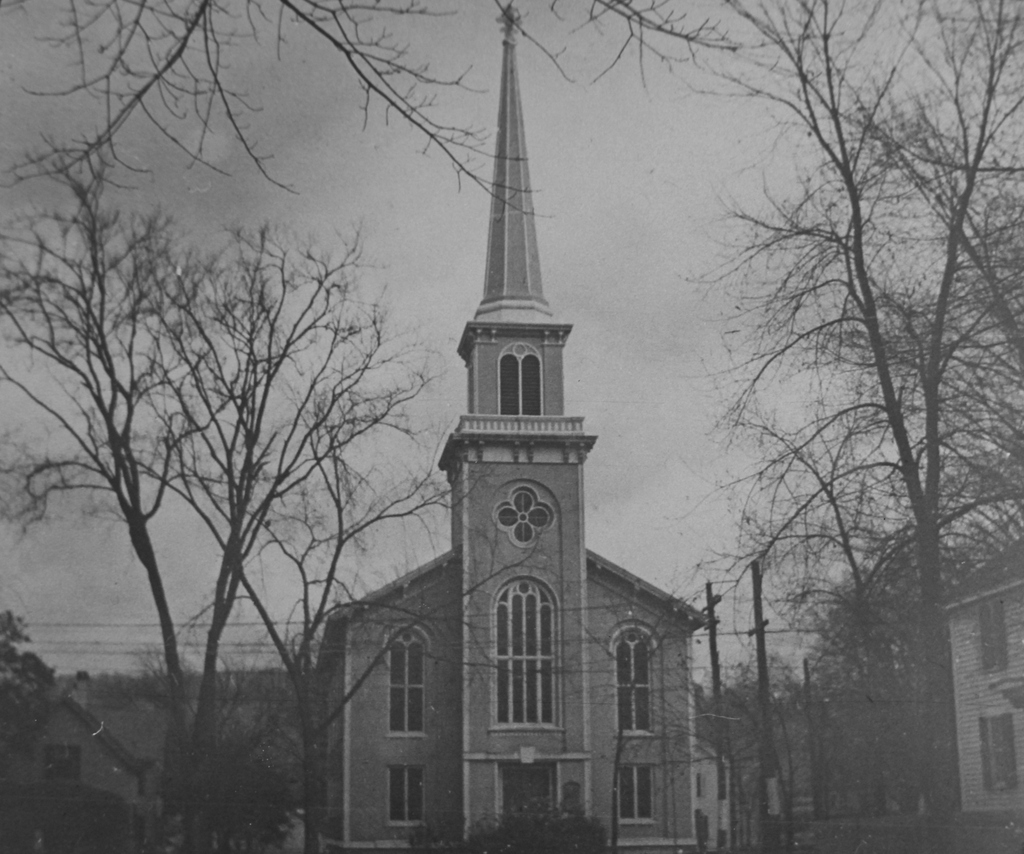 The church in 2015:

The Methodist church in Monson was first established in the 1820s, and in 1827 its first permanent church building was built about a mile south of here, at the corner of Main and Maple Streets.  However, the congregation outgrew that building, and in 1850 they moved to this much larger, more centrally-located church in downtown Monson.  As seen in the two photos, it is still standing today, and it is the oldest active church building in town.
Architecturally, the church strongly resembles the traditional New England churches of the early 1800s, but there are also some elements of Gothic Revival architecture, such as the arched windows and the quatrefoil window on the tower.  Since its completion, there have not been many major changes to its appearance.  Aside from an expansion around 1860, the only major change has been the steeple.  The 1938 hurricane weakened its supports, so in 1952 the spire was removed, and was not replaced until 2010.  Just a year later, a tornado caused severe damage to downtown Monson, and destroyed the steeples of two nearby churches, but this church survived largely unscathed.