The view of Heaton Hall from near the corner of Prospect Hill Road and Pine Street in Stockbridge, around 1910-1920. Image courtesy of the Library of Congress, Detroit Publishing Company Collection.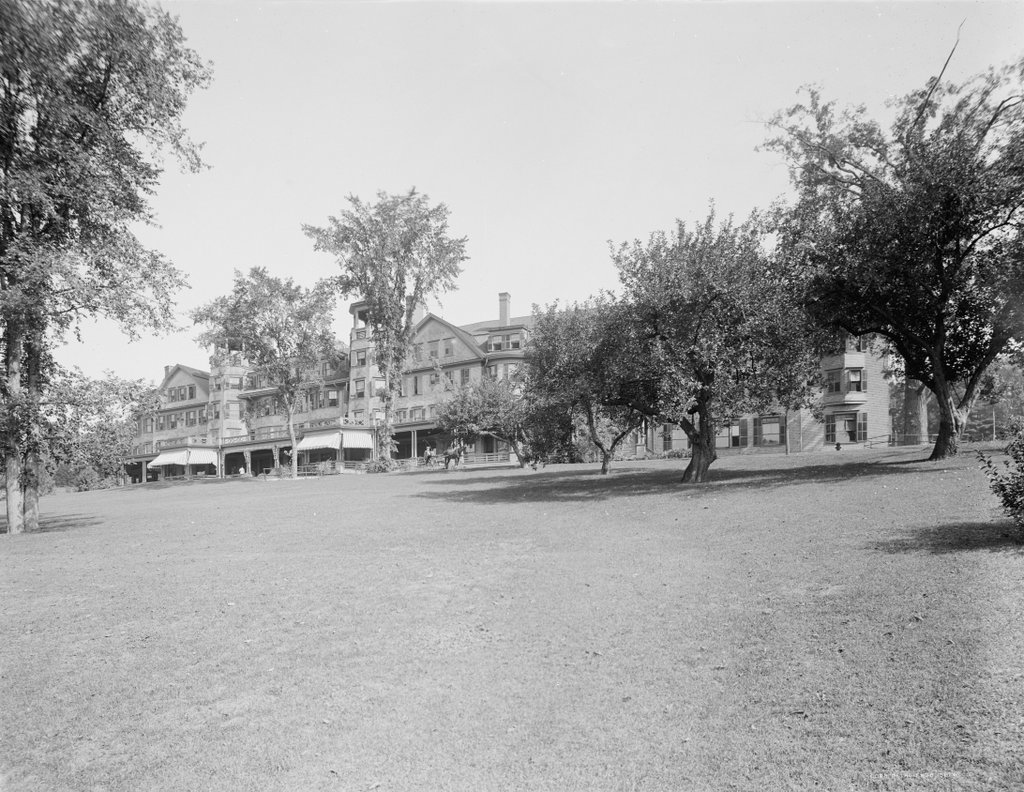 The scene in 2015: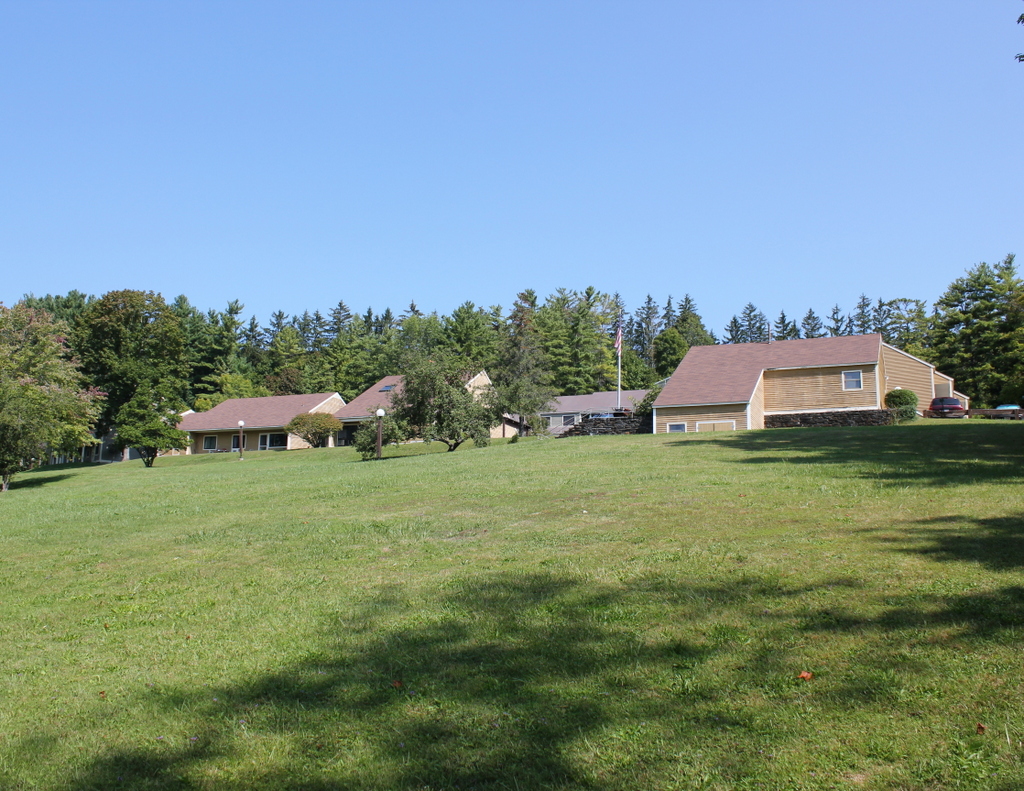 At the turn of the 20th century, the Berkshire towns of Lenox and Stockbridge were popular resort towns. Many wealthy families built massive summer homes here, while others stayed at the area's luxury hotels, including Heaton Hall, an 85-room hotel built in 1904 on this hill above the center of Stockbridge. Its owner, Allen T. Treadway, was a member of the Massachusetts House of Representatives, and he later served as the president of the Massachusetts Senate from 1909 to 1911. In 1913, he was elected to Congress, where he represented the state's 1st congressional district until his retirement in 1945. He was previously featured in this post, where he is seen visiting Calvin Coolidge at his home in Vermont.
After Congressman Treadway's death in 1947, ownership of the hotel went to his son, Heaton, who sold the property in 1955. Unlike many other wood hotels of its era, Heaton Hall never burned down, but it closed in 1969 and was demolished three years later. In 1976, the property was sold to the Stockbridge Housing Authority, who built Heaton Court, an apartment complex for low-income seniors and those with disabilities. Today, aside from the name of the apartment complex, the only reminder of the hotel that once stood here is a "Heaton Hall" sign at the corner of Prospect Hill Road and Pine Street, just behind where these photos were taken.