Facing northeast from the corner of California and Powell Streets in San Francisco, around 1866. Image courtesy of the Library of Congress, Lawrence & Houseworth Collection.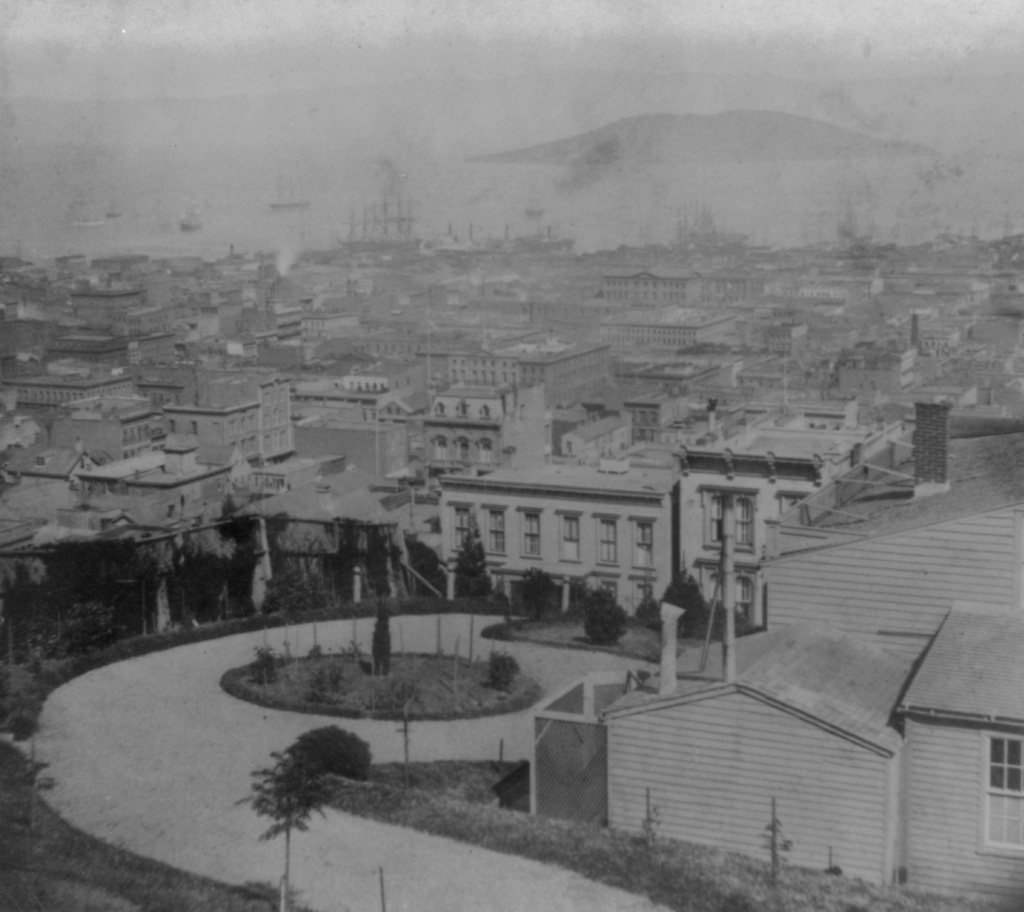 The view in 2015: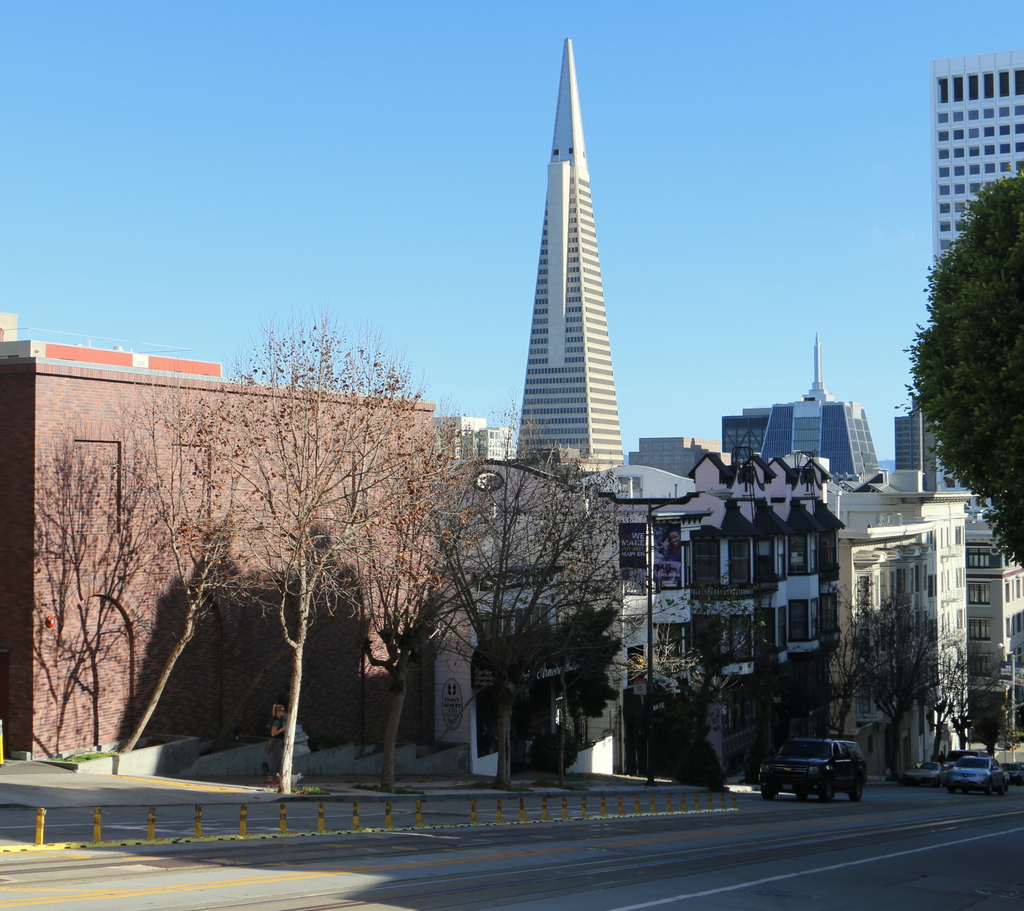 Like the view in the previous post, these photos show San Francisco as it appeared in its early years. It had experienced rapid growth during the Gold Rush, and less than 20 years later in the 1860s it was becoming a major city and port on the west coast. The first photo shows the present-day Jackson Square, Portsmouth Square, and Financial District areas, with San Francisco Bay and Yerba Buena Island in the distance. There are a number of ships in the bay or at the wharves, which were likely arriving from or departing for ports around the world. At the time, the city was largely dependent on ships. The Transcontinental Railroad would not be completed for three more years, and the Panama Canal was still almost 50 years away, so the most economical trading route from San Francisco to New York and other east coast ports was the two month, 13,000 mile journey around the southern tip of South America.
Within a few years after the first photo was taken, San Francisco's population reached 150,000, which was an astonishing 15,000% increase from just 20 years earlier. In the years that followed, the growth continued, and by the time the 1906 earthquake struck, the population was around 400,000. Many of the buildings in the first photo were likely still standing in 1906, but this entire area was destroyed by the fires that were started by the earthquake. At least one building in this view did survive, though. The Montgomery Block, visible just above and to the right of the center, was built in 1853 and stood at the corner of Montgomery and Washington Streets until 1959, when it was demolished and replaced with a parking lot.
Today, development in downtown San Francisco has completely blocked the view of the bay from here. The most prominent building in this view is the Transamerica Pyramid, which was completed in 1972 on the site of the Montgomery Block. It remains the city's tallest building, and its pyramid shape is instantly recognizable in the San Francisco skyline.
This post is part of a series of photos that I took in California this past winter. Click here to see the other posts in the "Lost New England Goes West" series.