Looking north on Fifth Avenue from 56th Street, with the Cornelius Vanderbilt II House on the left side of the street, around 1907-1910. Image courtesy of the Library of Congress, Detroit Publishing Company Collection.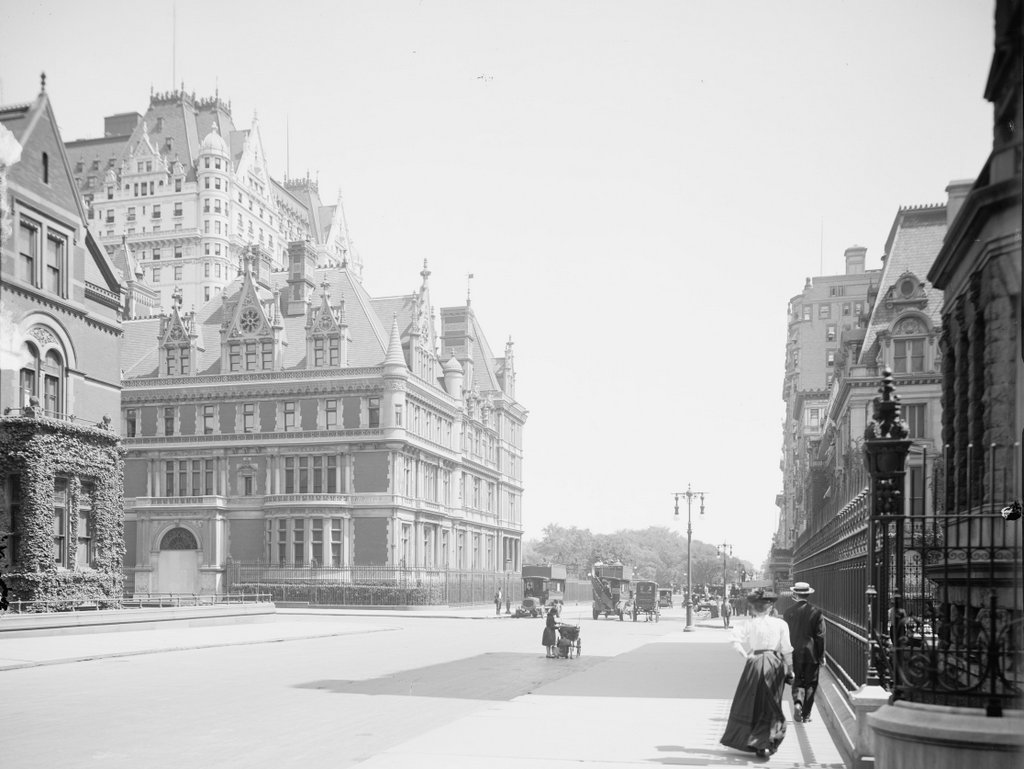 Fifth Avenue in 2016: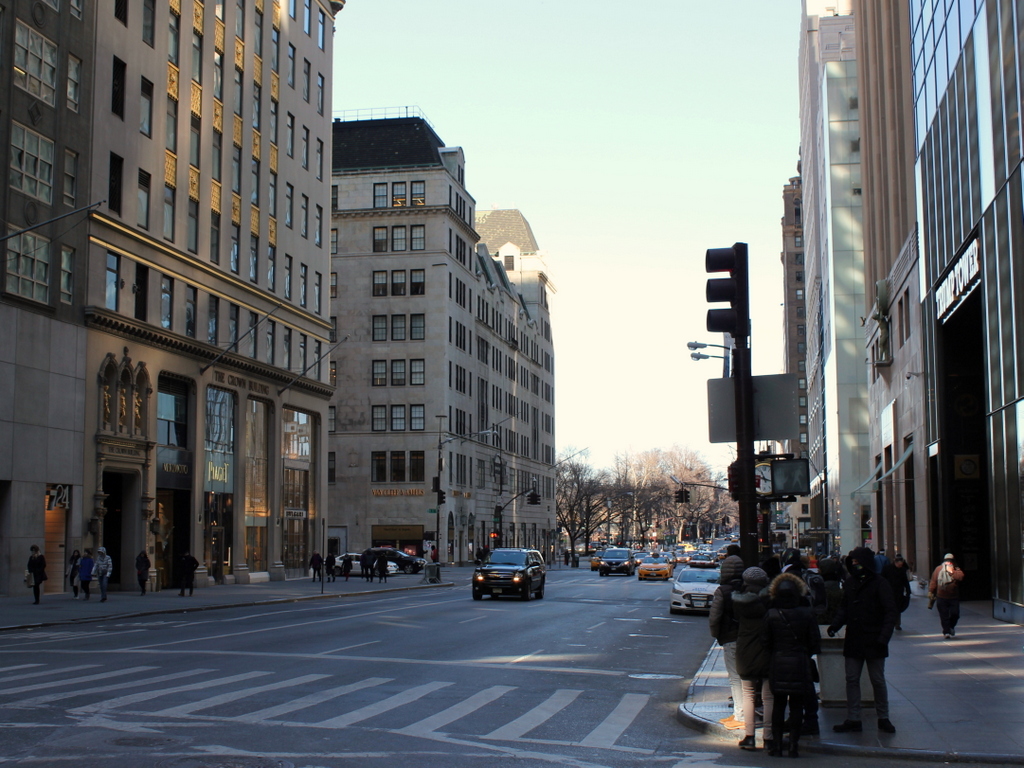 As explained in an earlier post, this section of Fifth Avenue was once known as Vanderbilt Row because of the number of mansions that the family built here in the late 1800s. However, none of the other mansions rivaled that of Cornelius Vanderbilt II, who was the eldest son of William Henry Vanderbilt and the grandson of family patriarch Cornelius Vanderbilt. When his grandfather died in 1877, the younger Cornelius received a $5 million inheritance, and soon after he set to work building a lavish mansion here at the corner of Fifth Avenue and West 57th Street.
When it was completed in 1883, the house consisted of just the section closest to West 57th Street, which is the side facing the camera. However, his father died two years later, leaving him in charge of the New York Central Railroad and giving him an inheritance of nearly $70 million, or close to $1.8 billion in today's dollars. He put some of this money to use a few years later, when he decided to expand his house and ensure that no other mansion could rival it. The $3 million expansion was completed in 1893, giving the house 130 rooms and making it the largest private residence ever built in the city.
Two years later, Vanderbilt's other famous home, The Breakers, was completed. This 125,000 square foot summer "cottage" in Newport, Rhode Island cost over $7 million, but Vanderbilt had little time to enjoy either of his two new houses. He suffered a debilitating stroke in 1896, and he died of a cerebral hemorrhage in 1899 at the age of 55. His widow Alice continued to live here in this house until 1926, when she sold it to developers who demolished it and built the Bergdorf Goodman building that now stands there today.
With the exception of the Plaza Hotel in the distance on the far left, none of the other buildings from the first photo are still standing. Like the Vanderbilt mansion, all of the other private homes here were demolished in the early 1900s, when this area was redeveloped into a major retail district. However, while the Vanderbilts no longer call Fifth Avenue their home, this area is certainly not devoid of millionaires. The building on the far right of the 2016 photo is the Trump Tower, the primary residence of Donald Trump, whose father was a young child living in nearby Queens when the first photo was taken.