Looking north on Fifth Avenue from 57th Street in New York City, around 1910-1920. Image courtesy of the Library of Congress, Detroit Publishing Company Collection.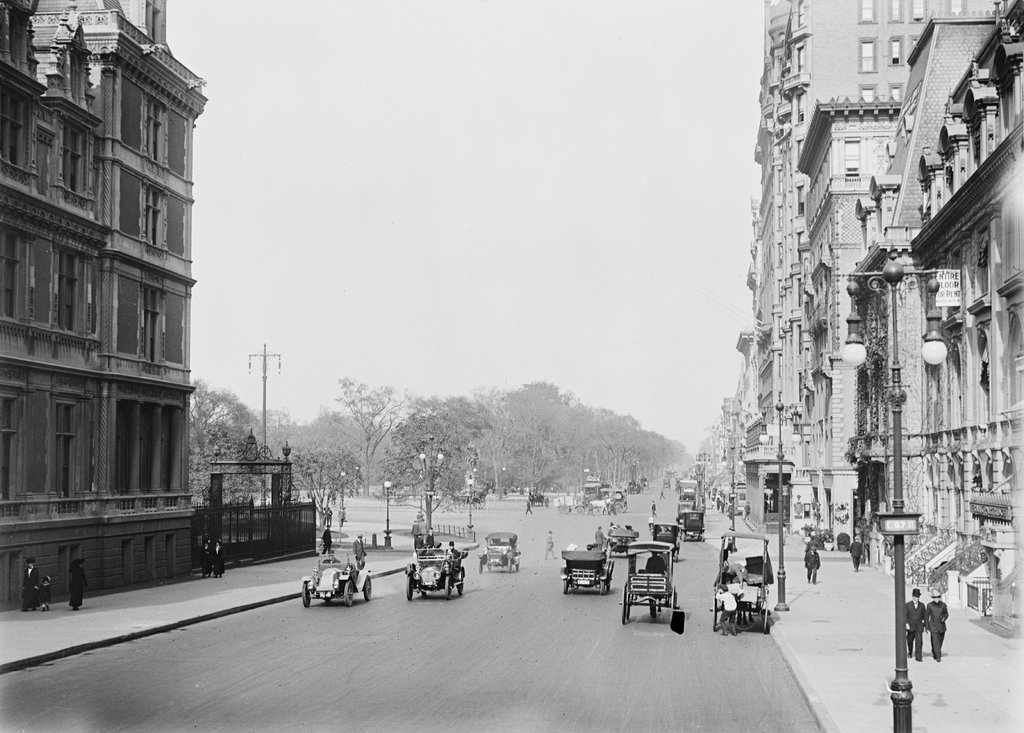 Fifth Avenue in 2016: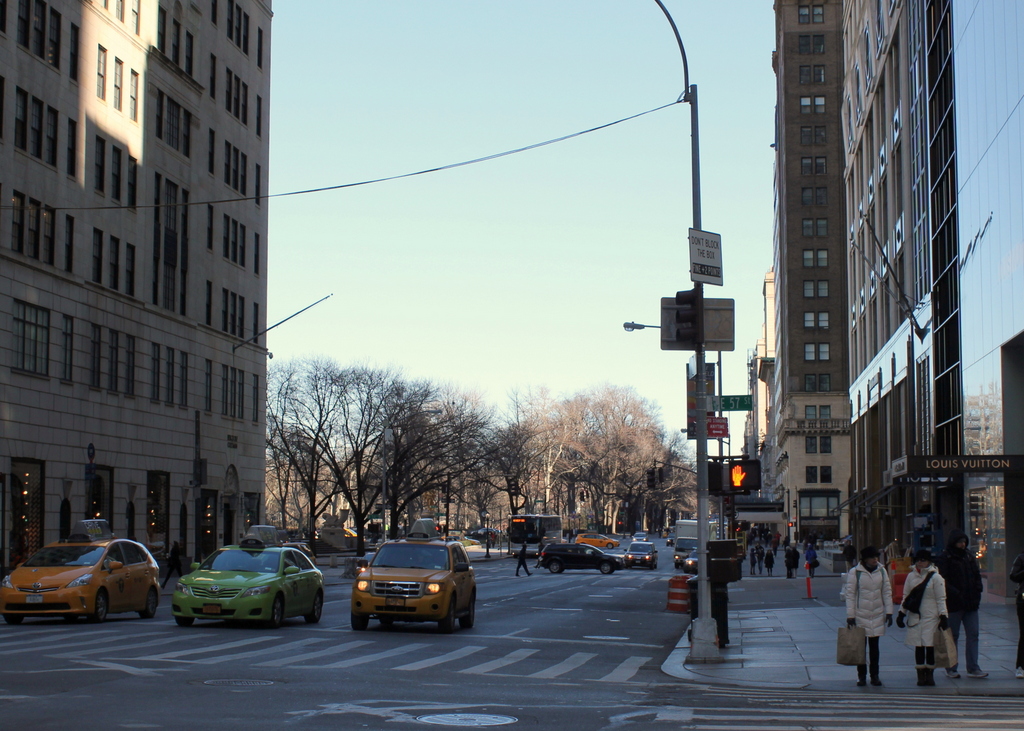 These photos were taken just a block further up Fifth Avenue from the ones in the previous post, and they show Grand Avenue Plaza and the southeast corner of Central Park in the distance. On the far left side of the first photo is part of the Cornelius Vanderbilt II House, which was demolished in 1926 to build the present-day Bergdorf Goodman building. The ornate wrought-iron gates, though, were preserved, and Vanderbilt's daughter Gertrude later donated them to Central Park, where they now stand at the Conservatory Garden. None of the other buildings in the foreground are still standing, and the only object that has remained the same is the golden equestrian statue of General Sherman, barely visible from here in the center of the Plaza.